Posted by Jack Milgram to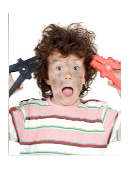 Yes, you have to get ready for completing one of the shortest assignments! However, it does not mean that it is going to be the easiest paper ever. Writing one page essays has its own peculiarities that you need to know. So, let us talk about them.

What are one page essays all about?

A one page essay can be either another task of your teacher or an admission essay. In both cases, you have to keep in mind one major rule. You cannot exceed the limit of one page.

What challenges will you face when preparing one page essays?

This page limit will be your biggest trouble. Just think about it! You will not have an opportunity to present all the details about your topic. You will not have a chance to introduce all your ideas on the issue under discussion.

What you need to do when completing a one page essay is concentrate and pick the most significant points that reflect your position.

What are the common topics for 1 page essays?

Usually, students have to answer a question in their 1 page essay. This question can be devoted to the issues discussed in class or something else. Here are several examples of questions for a 1 page essay:
What is your favorite word and why?
Should wearing a school uniform be obligatory?
What were the reasons for Mussolini's rise of power?
See, you may be asked to answer absolutely different questions in your 1 page essay.
How long is a one page essay?

Yeah, you know that your paper should be one page long but have no idea how many words it should actually have. Well, if you type and double-space your one page essay, it will have something like 250 words. If your paper is single spaced, you will have approximately 500 words.
Continue reading…
Comments (3)
Posted by Jack Milgram to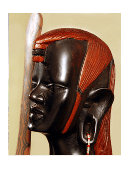 "But his soul was mad. Being alone in the wilderness, it had looked within itself and, by heavens I tell you, it had gone mad."
Heart of Darkness
What should you do to write a thrilling essay on Heart of Darkness? Is it your only problem right now? You definitely realize that stating some well-known facts about the novel of Joseph Conrad is not enough for an effective essay.

Let us introduce you a good plan that will help you create a worthwhile Heart of Darkness essay.

Before you start writing essays on Heart of Darkness
Naturally, you have to read the novel from cover to cover.
Make a list of all characters. Kurtz, Charlie Marlow, The Brickmaker, etc. – who were they? What were their roles in the novel?
Key questions to answer before starting to write Heart of Darkness essays

If you know answers to the questions listed below, you will most likely produce an excellent essay on Heart of Darkness. Do you know why? Well, because being able to answer means understanding the novel and author's message.

Essays on Heart of Darkness: question #1

"The horror! The horror!" – What does it mean?

These were the words of dying Kurtz. What did he actually mean? What did Kurtz consider horror? How did Marlow's explain the changes in Kurtz?

Essays on Heart of Darkness: question #2

"The nightmare of my choice" – What did Marlow mean under this statement?

What was Marlow's dream? Why did his trip turn into a nightmare?

Essays on Heart of Darkness: question # 3

What did the term "pilgrims" mean to Marlow and how did he use it?

First, you have to sort out the actual definition of the term "pilgrims." Then, explain how Marlow interpreted and used this term.

Essays on Heart of Darkness: question # 4

What was the role of women in the novel? Continue reading…
Comment
Posted by Jack Milgram to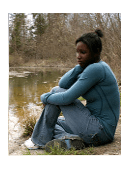 "Black women can survive only by recovering the rich heritage of their ancestors."
Alice Walker

Do you know the difference between a talented writer and an average writer? A talented writer can create a short story that will make a lot of people think about their lives, future, past, etc.

You are lucky, since this time you have to deal with the short story called Everyday Use written by a really talented writer Alice Walker. We are sure that you will be asked to write an essay on Everyday Use. Thus, our free hints for writing Everyday Use essays are what you need.

Before you start writing essays on Everyday Use

You should do two important things:
Read the story carefully, several times if possible.
Find out more about the author's biography. It may help you explain some peculiarities of Walker's writing style in your essay on Everyday Use.
Main things you need to understand about the story

To write a perfect essay on Everyday Use, you need to understand the central conflict of the story. Is it only about heritage, our roots, and ancestors? What does the author want to say? You need to know the answers to write a good essay on Everyday Use.

Specific issues to discuss in essays on Everyday Use

Definitely, you will have to decide on some specific issues to highlight in your essay on Everyday Use. Here are several prompts for you:
Main differences between two sisters – Maggie and Dee. How these differences influence their attitude towards quilts?
Is Dee actually a "bad person"? What is positive about her character?
What part of the story reveals the essence of the story's title?
Comment
Posted by Jack Milgram to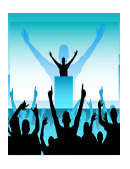 You know that the main purpose of writing persuasive essays is to persuade, of course. You have to make the reader accept your position on a certain problem.

If there is nothing else you can add about persuasive essays, then you actually have no idea how to achieve necessary goals.

Well, let our writers share their experience of writing persuasive essay papers with you. Believe us, we know a lot about persuading people!

The main secret of writing a successful persuasive essay is your ability to sound convincing. Let us introduce four ways you can follow to achieve this goal:
Be enthusiastic about your subject. In other words, you have to believe in what you are talking about. Do you really believe that your position is the right one? If you do not, hardly will you make a strong persuasive essay.
Prove that you know about the subject more than anyone else does. Definitely, you will have to spend enough time researching the topic of your persuasive essay. However, if you are not an expert in the subject, the reader has no reasons to trust your standpoint.
Mention the opposing standpoints. Writing persuasive essays boils down to convincing the reader that your opinion is the most trustworthy. You will not be able to do it if you do not consider opposing views. You have to reject those using facts and evidences.
Use facts. Facts and only facts should back up all the arguments you give in the persuasive essay.
Comment
Posted by Jack Milgram to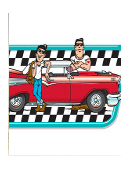 Did your tutor assign you to write a 1950's essay? Do you not understand what is actually expected from you? Do you want someone to describe the most noteworthy issues about that period? Then, you have come to the right place. In this article, we will briefly explain you what was so special about the 1950's in the USA and throughout the world and give you tips for writing 1950's essays.

The 1950's were the times of struggle between two political systems: communism (Soviet Union) and capitalism (The USA).

How to develop this idea in 1950's essays:
Tell that the struggle was really significant, since its outcome had to determine what political system would be dominating in the world.

During the Cold War, both countries developed power and technology for a nuclear holocaust.

How to develop this idea in 1950's essays:
To support this idea in your 1950's essay, find and introduce statistical data on the number of nuclear weapon in both countries at that moment. In the 1950's essay paper, explain why a nuclear war did not take place.

The economy of the Western world turned into a consumer-led economy that seemed to have no bounds.

How to develop this idea in 1950's essays:
In the 1950's essay, consider new inventions made at that time. You may dwell upon the following inventions in the 1950's essay:
Robots;
Computers;
The world's first credit card;
McDonald's;
Barbie Dolls;
The first aero-car.
You may also evaluate the significance of those inventions in your 1950's essay.

In the 1950's, democratic principles became popular all over the world.

How to develop this idea in 1950's essays:
Comment
Posted by Jack Milgram to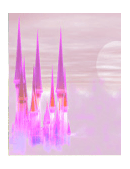 Fairies and evil spirits, noble kings and queens, beautiful princesses and brave princes, mysterious castles and abandoned huts somewhere in a thick a wood… This is all about fairy tales.

Fairy tales are always associated with childhood. Fairy tales always remind us that love rules the world and the Good will always defeat the Evil.

We are almost sure that everybody has his/her favorite fairy tale. Which is your favorite one? Cinderella? Sleeping Beauty? Beauty and the Beast?

Certainly, the first idea that comes to your mind when thinking about a fairy tale essay is to discuss your favorite fairy tale. If you feel that it is not enough to create a perfect fairy tale essay, you can use our suggestions.

Essays on fairy tales: fairy tales and beauty

Have you noticed that beauty is a common theme depicted in many fairy tales? There is always a beautiful main character and someone who either envies him/her or is just amazed by the main character's beauty.

Explain in your essay on fairy tale why beauty plays such an important role.

Essays on fairy tales: mothers and stepmothers in fairy tales

Cinderella had an evil stepmother who treated her badly. Belle (Beauty and the Beast) did not have a mother at all. What is the role of a mother and stepmother in fairy tales? What do you think they embody? Give answers in your essay on fairy tales.

Essays on fairy tales: modern fairy tales Continue reading…
Comment
Posted by Jack Milgram to
It is not a secret that students who face problems while preparing academic papers search for help online. If you are looking for information on how to write support essays, this article is just what you need.

Here we will talk about a support essay, what it is, and what requirements should be met.

WHAT ARE SUPPORT ESSAYS ABOUT?

A student should demonstrate his/her competency in creating a thesis/support essay, by introducing a topic clearly, presenting a precise thesis, and supporting it with strong evidences.

Thesis/support essays may be compared with short reports or critical papers.

Usually, it does not take too much time to create support essays. This is why such essays are frequently assigned at exams. Besides, students might have to write application letters in the form of thesis/support essays.

The scheme of writing is rather simple:
Your tutor gives you a topic – make sure you understand it;
You choose an idea to develop – write it down, it will be your thesis statement;
You should back up this idea with good examples – think of some supporting arguments, facts, etc.;
You should make a catchy ending – use an apt quotation;
You have to edit your support essay – first rest and then start editing.
WHAT ARE THE PECULIARITIES OF THESIS/SUPPORT ESSAYS?

You have a wonderful opportunity to demonstrate all obtained knowledge and skills when writing the support essay. Use your creativity and analytical thinking. Below you will find several issues to consider while writing the support essay: Continue reading…
Comments (4)
Posted by Jack Milgram to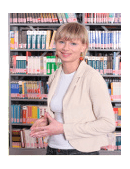 Oh no! There is another assignment that you have to complete. This time, it is writing an objective essay. No, it is not an essay on objects as you might think at first. Objective essay writing is about your abilities to think objectively and stay objective when analyzing information.

So, if you face this task for the first time, some explanations and tips for writing objective essay papers will not be out of place.

The gist of objective essays

If you want to get the gist of an objective essay, you should think about the main difference between objective and subjective essays.

Writing subjective essays implies introducing your standpoint on a certain problem. Objective essays are all about dry facts. Only facts matter in this essay and only facts can back up some assertions.

The main challenge of writing objective essays

Staying objective and unbiased is the major challenge you will face. Most likely, you will have your own position on the issue under consideration. So, make sure that it does not influence your objectivity.

A good way to overcome difficulties when writing objective essays

The best thing you can do when writing your objective essay is to make a list of all pros and cons related to the topic. Thus, you will not fall into a trap of focusing just on some certain aspects.

Introductions and conclusions in objective essays

These parts are important for any essay. So, introductions and conclusions in objective essays should not present any particular position on the subject. The reader should decide what direction to choose.
Continue reading…
Comment
Posted by Jack Milgram to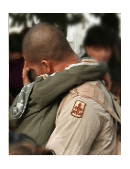 Do not weep, babe, for war is kind.
Because your father tumbled in the yellow trenches,
Raged at his breast, gulped and died,
Do not weep.
War is kind.

War Is Kind is one of the most popular poems of Stephen Crane. It is written in the form of a monologue of an officer who has to lead his soldiers into battles. The themes of death, suffering, and grief of those who lost their beloved people are central in the poem.

So, the first step you need to take to complete your War Is Kind essay is to read the poem. It will not take you too much time.

Second thing we suggest you do before you start writing War Is Kind essays is to find some information about Crane's biography. It will help you understand how the author managed to create his characters. Stephen Crane, by the way, did not serve in the US army. However, he used to work as a journalist and cover various conflicts. You can add a few words about this experience of Crane into your War Is Kind essay.

Third, you have to think of a creative way to write War Is Kind essays. Naturally, you can just pick a certain theme and disclose it in your War Is Kind essay. However, do you not find it a bit boring?

We know two interesting ways of writing War Is Kind essays. Continue reading…
Comment
Posted by Jack Milgram to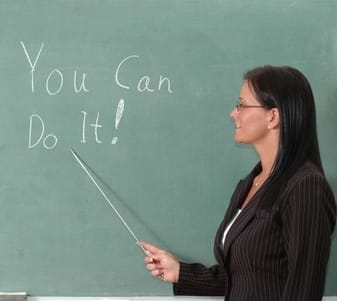 Some people know what profession to choose from their earliest childhood, while others make a decision much later.
You have an excellent chance to tell about your decision in an essay on "why I want to become a teacher".
Essay on why I want to become a teacher: arguments to use
You are most likely to search for the arguments to use in your essay on "why I want to become a teacher".
Well, you have come to the right place. Below you will find several arguments which may be included in your essays on being a teacher.
I want to become a teacher, because I want to be involved in the process of raising new generations.
In order to support this argument, give real life examples of how immoral modern children and teens are. In your essay on "why I want to become a teacher", you might write about the main causes and solutions for this problem.
Comment