Random Topic Generator for Essays & Speeches
Looking for a random topic generator? Try the tool on this page! Our random essay topic generator will create a bunch of writing ideas and prompts for your paper or speech.
Follow a few simple steps to generate a topic for your assignment:
Enter your search term
Press the "Search topic" button and view the ideas proposed by the topic randomizer
In case you need more options, press the button once again to refresh the list
Now, here comes your inspiration 😃
Sorry, we didn't find any topics matching "". Please try again.
Are you in this situation? You have been assigned an essay and not only do you have to write it, but you also need to come up with the topic you want to write about. Choosing an idea for a paper or speech can be tricky.
Having a seemingly endless number of essay topic possibilities can feel overwhelming. Especially when you have to navigate through the mountains of information available online. Is choosing a topic really that difficult of a task for a student?
Simplify this process with Custom-Writing.org!
Custom Writing offers topics for persuasive essays, informative speeches, creative writing - you name it! With just a few clicks, our random essay topic generator will provide you with brilliant ideas for your next assignment. You will be surprised by the creativity of our amazing generating tool.
⭐ Essay & Speech Topic Generator: the Benefits
Our essay and speech topic generator can provide you with fresh original content ideas. Why is it better than other tools out there?
| | |
| --- | --- |
| 💸 Free | This random topic generator is free, with no registrations or sign-ups. |
| ⏰️ Fast | All you need to do is add the keywords and enjoy the result. |
| 🤝 User-friendly | The interface of the speech topic generator is intuitive. |
| 🌐 Online | Don't waste precious space on your devices. |
| 💡 Full of ideas | The tool is based on a huge database of essay topic ideas. |
In other words:
It's free and requires no registration

How many times have you encountered a supposedly free tool only to be asked to sign up? This time, that's not a problem! Use the random topic generator without payment or registration.

The generator is fast (and furious)

The search speed can play a significant role if you have a deadline. With this topic creator, you don't have to deal with slow processing speeds. This automatic generating tool as fast as can be.

It's user-friendly

You don't really need detailed instructions on how to use this writing topic generator. It has a super intuitive interface. There are two categories to pick from and one button—that's it!

Our tool is accessible online

You don't have to download anything to use our topic creator. If you have access to the internet, you have access to this free tool!

The tool has a huge database of information

There are a lot of unutilized ideas out there waiting for you. Our generating tool collects them from a variety of sources and suggests them here. It regularly updates its list of topics to propose more relevant ideas.
Our random topic generator is the perfect choice for you. In case you prefer looking at the full list of ideas rather than at its parts, there are quite a few of them that you can find online.
🤨 Steps to Generate an Essay or Speech Topic
When you have a number of different options, you can find yourself struggling to make a choice. Which one is the most appropriate one for your academic writing or speech? How can you select it from the bunch?


Who?
Who are you talking about? Why should the reader know about them?
Where?
Where is your topic being researched? Where is your topic relevant?
When?
When is your assignment due? When did the majority of research on your topic get published (especially important in the sciences)?
Why?
Why is your topic being researched? Is it an important, urgent issue? Why do you like your topic?
How?
How are you going to do your research? How will you phrase your thesis or research question? How will you focus your topic?
To answer this, check out our guide!
🎓 Select an Assignment
Let's start with the basics: did your professor or tutor ask you to prepare an assignment in a particular format, such as an essay? Or are you required to choose your own format and assignment type? If so, select one from the list!
With our topic maker, you can search for an idea specifically for:
Blog posts

Consider what you can write about for a blog. Discover what ideas are relevant and can attract potential readers.

Essays

There are a variety of academic papers, with essays being the most common one for students. If you're assigned to write one, use our topic randomizer to pick the best idea.

Our topic generator can propose titles according to a paper type, with each one having specific characteristics. There are ideas for expository, descriptive, persuasive, argumentative, and creative essays. The tool forms them so that the title and the writing style fit the format.

Poem

Whether it's an assignment or your desire to compose something creative—it doesn't matter! The topic generator can provide you with an idea that can boost your imagination and give you inspiration.
To sum up:
Whether you're planning a college essay or a blog post, the generating tool can be helpful. If you don't find your assignment type listed, search by the subject of interest instead. More on that below.
🙋 Pick a Subject
Do you have an area of research that you're required or willing to dive into? If the answer is yes, then consider the subjects that our generator proposes.
The tool can be a great random science topic generator when you need one. It provides a collection of unique topics on natural sciences, as well as healthcare and medicine. Get ready for extensive research or a quick search for useful information—whatever you choose!
What's more:
The topic maker also covers social studies. You can find an idea for a paper on law, business, political sciences, history, or even religion. Nowadays, topics on theology are increasingly popular, and our tool can help propose ideas on what to write about.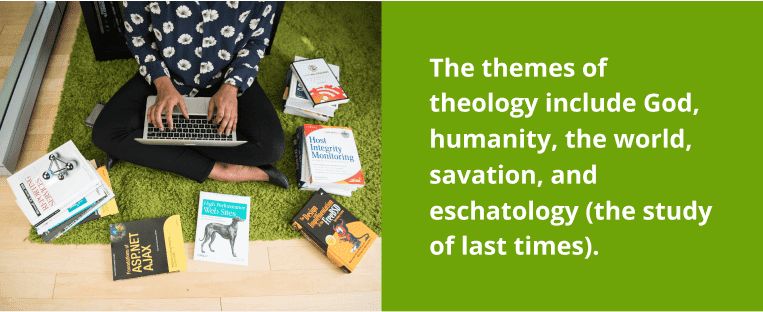 When you're looking for a creative idea, there are art and design topics for you. You can also find suggestions related to literature or language if it's your sphere of interest. And ideas for such subjects such as media and education can be helpful regardless of your initial task.
Whatever subject you select, you will get a bunch of engaging ideas. So, what's next?
👀 Consider the Topics
Having found a list or used the research paper topic generator, look at the proposed ideas. Which ones do you find most intriguing? Worthy of your time?
Choose a few topics and eliminate them one by one. Copy the picked ones and paste elsewhere or write the ideas down. From the ideas proposed by our topic generator, make your own list to compare and contrast items later.
Keep in mind:
If the selected ideas are broad, that's great! You can narrow your topic down further. A vague idea will give you a starting point from which you can determine specifics later. Remember, you don't want your subject matter to be too narrow, as it can be hard to find any credible information on it.


To figure out the perfect in-between, neither too broad, nor too narrow, try selecting a specific aspect or angle for your essay topic. Or you can explore how various factors affect the narrow subject matter.
Overall, improve the topic!
Don't be afraid to modify the topic to your needs. You're the one who will be doing the research and essay writing. You should call the shots.
🎯 Define a Thesis Statement
Now that you have your topic area, see if you can create a thesis statement. You don't have to do it right away, but it can help direct your research and develop your arguments.
To create a thesis statement, try turning the given sentence into a question and then try to answer it. Study the subject matter further if you're unsure where to begin. It's crucial as this claim will become your thesis.
Bear in mind:
A thesis statement is neither an essay title nor an announcement. It's a specific assertion that expresses the essential idea of academic writing. It's the point you will argue throughout your essay, drawing on examples that prove or support this thesis statement. You create it at the beginning of your paper to make a reader understand the point of your work from the start.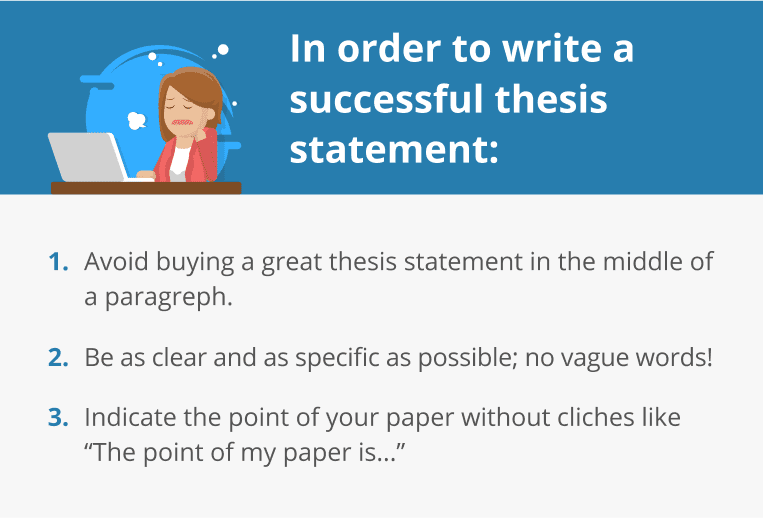 So, use a topic to come up with one key point that you will write in your thesis statement. If it's impossible for you, find another point or subject matter. An essay question generator can always help you with the latter.
🔎 Research Your Topic and Start an Outline
At this point, you're ready to start, but for any good paper or speech, you need an in-depth knowledge of the idea that you have chosen to write about. You need to find some factual information to support your thesis statement.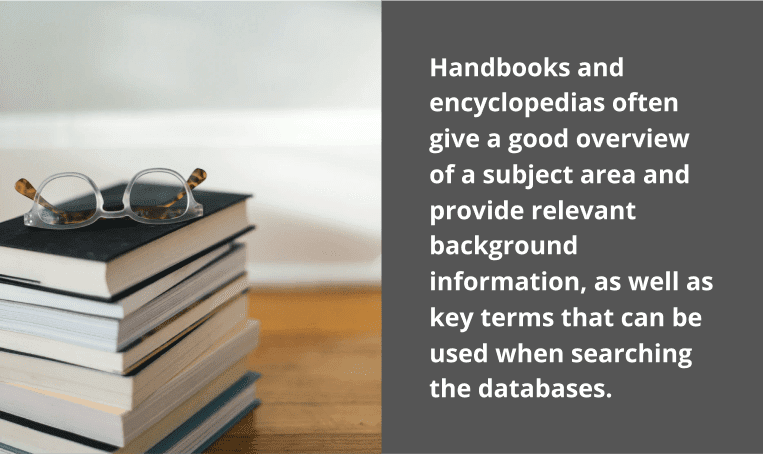 Start by investigating the idea and composing an outline. If you see that you can't structure and write an appropriate text, change the topic a bit or select an entirely new one. It's more appropriate to change a subject matter while you are writing, rather than suffer through attempting to compose an entire paper.
Pro tip:
To organize your essay or research, include topic sentences at the beginning of each paragraph. They should include the idea you are discussing in that paragraph and they should link to your thesis statement. Coming up with them beforehand can help offer structure to your writing and your research.
Congratulations!
You have now successfully chosen a topic for your academic writing. Use our essay idea generator for future projects and share this article to help others with their writing.
❓ Speech Topic Generator FAQ
First of all, understand the assignment and the subject. When it's done, there are 4 key methods:
Brainstorming. Write down all the words and phrases that you associate with the subject.
Freewriting. Write non-stop for a few minutes.
Idea web. Create a web of terms and phrases related to the subject.
Daydreaming. Let your mind wander, write when you're ready.
The following tips will help you with picking the perfect topic:
Start from examining the task. Understand your assignment and determine your field.
Find something that you're curious about. Eliminate boring topics from the start.
Select an idea that is neither too broad nor too narrow. Improve the topic, if you're allowed to.
Check whether there are trustworthy sources for your essay.
When deciding on a research idea, keep in mind the following:
You can select a topic or come up with one. Improve its initial version later to suit you better.
Determine your area of interest. Consider what you know and whether it intrigues you.
Define your title. Make it narrow enough to know what to focus on.
Find reliable and relevant sources.
Writing should start from you ensuring that you have enough time to write without distractions. Then, create or choose a good idea. Composing will come naturally from you contemplating on and researching a fruitful topic.
Take notes and make an outline before you proceed to actually write. If you can't start from the beginning, start composing from any other part.
A good persuasive speech topic is the one that you have something to say about. If you care about what you're talking about, you have a higher chance of convincing your audience.
Make your topic appropriate and relevant to your listeners. But find one that not everyone heard about. Even the most engaging topic becomes boring when it's overdone.
🔍 References