Paragraph Shortener
Can exceeding the required word count be dangerous? Unfortunately, yes. Your academic paper can get rejected from a conference, and your essay's grade may suffer if the text's length goes beyond the limit. Even a blog post can be ineffective when your idea gets lost among thousands of words. But how can you shorten your text without losing its coherence and integrity? How do you dissect each piece of your work without spending the whole evening on this task? That's where our paragraph shortener comes to the rescue!
To remove the excess text and hit the word limit can be pretty challenging, especially when you have already shortened the paragraphs as much as possible. Besides, as an author, you may consider every written phase as incredibly important. That's why our shorten paragraph tool will be helpful for you! It will provide you with an outside perspective and cut the text quickly and efficiently. Read the article below to learn more about the information that shouldn't be changed or removed from the paragraph neither by you or our tool.
⭐️ Paragraph & Essay Shortener: the Benefits
| | |
| --- | --- |
| 🎓 Designed for students | This essay shortener is designed for educational purposes. |
| 🆓 Full functionality | No need to pay or sign up with this paragraph shortener. |
| 🪶 Easy to use | Follow the prompts to shorten an essay online. |
| 🕹 Tunable | Choose the desired length of your summary. |
✂️ How to Shorten a Paragraph
In actuality, you can shorten any paragraph manually without using an online tool. This process can be longer and more complicated if you have too much to say. Yet, it is achievable.


With our tips in this section, you will learn how to shorten a paragraph while writing it.
Don't be afraid to hit "Enter."

Numerous students are scared of dividing their text into smaller parts while writing. They are afraid that paragraphs of 3-4 sentences will be considered unprofessional by the instructors. However, to make your text more readable, you have to hit "Enter" regularly. Aim to express one single idea in one paragraph with one valid piece of evidence to support it.

Use bullet points if possible.

Break down several points in a bulleted list if your paper format allows it. This method helps you shorten the paragraph by removing all the transition phrases. Besides, it makes you formulate your arguments and ideas as clearly and concisely as you can.

Cut sentences and phrases.

Cutting sentences and phrases is a great way to improve your text's clarity and flow. To reduce the "wordiness," eliminate the filler words and vague statements. These might sound good, but they do not bring anything to the content.

Implement abbreviations.

Implementing abbreviations is another excellent way to save space and avoid distracting the reader. Remember that you can use one when the corresponding term is stated more than once in a paragraph. The first mention should be written entirely and indicate an acronym in parenthesis.

Eliminate "dangling words."

A dangling modifier can be challenging to identify at times. For that, read each sentence carefully and locate introductory phrases that come before the main clause. If you found one, consider what noun it must be modifying. If there is none, fix this mistake by inserting a new subject of the sentence.

Avoid passive voice.

Passive voice can be too vague and unnecessary. Besides, in many cases, it also sounds wordy and indirect. Therefore, you try to avoid it, using active voice whenever you can.
📑 How to Shorten My Essay?
You probably know the five-paragraph structure if you are writing an essay. According to this standard organization, an academic paper should contain several sections, each serving its own function. Every part should have sentences that shouldn't be removed or even shortened. Below, we have explored them in detail.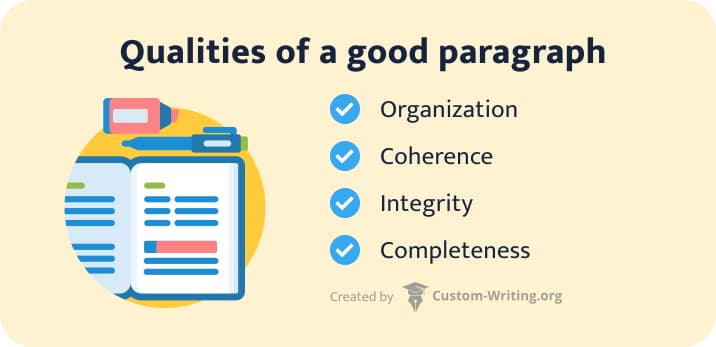 Introduction Paragraph
You cannot shorten most of this paragraph because it briefly introduces the topic you're examining. It also explains what question you will answer further in the essay. This paragraph is the first one that the reader sees, so it makes sense to focus some effort on writing it well.
A hook is the first statement of the paragraph that should grab the reader's attention. In an essay, it can be a fact, quote, declaration, an interesting question, or a short story. Upon seeing it, people become curious to read more; thus, you can't avoid it when writing a paper.
Essential context also should be included in the introduction. It informs the audience about the historical background, the topic scope, and essay definitions. Mention things that will help your audience to understand the problems you are trying to discuss in the paper.
A thesis statement contains its key point of the paper and is located at the end of the paragraph. It states your position and the core message of the essay. Besides, it explains what the reader will encounter in the body below. So, this sentence can be shortened but never cut entirely. Our thesis generator will help you formulate one.
Body Paragraph
A body paragraph is any section in the middle of the paper. Generally, there are three of them in an academic essay. Each of these paragraphs should explore one respective argument and logically relate to one another.
A topic sentence tells the idea that the writer will discuss in the paragraph. You can shorten it a bit. Yet, make sure that it sounds clear and conveys the intended message.
Supporting evidence is the next step in writing your essay. It can be the facts, the data, and quotations from trustworthy nonfiction sources. List one piece of proof to support one argument you're discussing, shortening it to your liking.
A concluding sentence serves as a wrap-up of the paragraph. The main goal is to reinstate the main idea of the section. Your goal here is to make it concise yet detailed enough to leave an impression of completeness.
Conclusion
It is more than simply a long sentence at the end of the five-paragraph essay. A reasonable conclusion has to have several things:
A developed thesis statement should come first in a concluding paragraph. Circle back to the beginning of your paper. See if you have resolved any contradictions and restate the thesis from the introduction accordingly. This sentence, evidently, can't be cut from an essay but can be shortened to just a few words.
A summary of your research should be presented next. Here you provide all the essential points from the body paragraphs in a single sentence. Make sure it lacks filler information like examples or your speculations.
A concluding sentence is the last sentence in an essay. It ties together all the things mentioned in your paper. Your aim here is to leave a lasting impression on your reader, so paraphrase it until it sounds just right.
Thank you for reading the article! We hope you found it useful for your studies. If so, consider sharing it and our paragraph shortener with others.
Aren't satisfied with the summary you got?
Maybe it wasn't the right tool for you — try one of our highly specialized summarizers:
🔗 References