Research Paper Summarizer
Any valuable research paper is supposed to include an abstract. It is a short summary of the work done. Here, the author provides their main idea and the preview of the study as clearly as possible. But what is the piece you found lacks this section? Are you expected to read the whole thing to uncover its message, even before you are sure whether you need it or not? Or what if you need to write an abstract for your study? Well, our research paper summarizer can help with these tasks.
So, why should you use our research paper summary generator? First, it's an AI-based tool specifically created for fast and precise work on the text. This system is trainable and subject to continuous improvement so that you're comfortable using it. Secondly, this generator operates without any third-party involvement, which guarantees your complete anonymity. To summarize a research paper online, it is a lot easier to trust an automatic tool than an actual human. And finally, it is by far quicker than summarizing an academic piece yourself.
In the article below, you will find out everything you need to know about dealing with research papers.
📝 Essential Research Paper Structure
Willing to read scientific articles, examine various studies, and even explore how a summary tool for research papers works? In that case, you'll find it useful to discover how such academic works are organized. Over here, we have briefly explained the standard structure of research papers.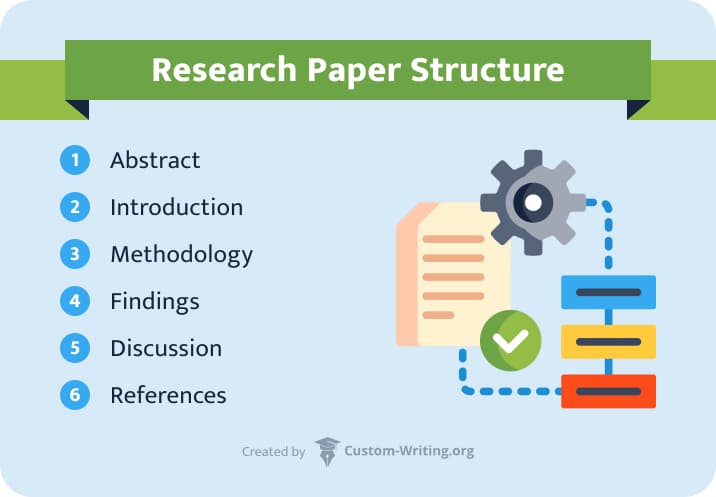 A research paper has to include the following sections:
Abstract

An abstract is the executive summary of your research paper. It revolves around the thesis and key findings. Your readers will use it to quickly find out the general idea behind the study and its primary purpose. For this section, be sure to use our online summarizer. In academic papers, abstracts are typically no longer than a paragraph.

Introduction

The introduction is where you give context to your research topic. Describe the subject and mention any relevant previous research. This is also where you would typically indicate a gap in the current knowledge that you intend to fill. Explain why the problem you're addressing is crucial and worth studying further.

Methods

In this section, you have to detail the design of your study. Describe how you performed the research and who participated in it. Elaborate on the procedure and all the materials and technologies you used. You also have to outline the data collection and analysis methods. A good rule to remember is that someone else should be able to replicate your research following these guidelines.

Findings

The findings part of your research paper reports the data that you collected. Here, you also provide the outcomes of any statistical tests you performed. Throughout this process, keep in mind the central research question. In this section, you should relate your results back to it.

Discussion

Once you have reported on your methodology and findings, discuss their significance. Summarize the most notable parts of your data and consider their implications. Think back to your topic and what you were trying to achieve with the study. Discuss its limitations and the ways it can be improved during future research.

References

The bibliography (also known as references) is the final part of your paper. It is a list of sources you have relied on while writing. It should be structured in the specific format your college or institution requires. Make sure to organize it in alphabetical order.
🗂️ How to Find Research Papers: Open Resources
If you want to get a summary of a research paper online, you are likely to already have academic work for that purpose. However, if you need to find another study to read or shorten, we can help you.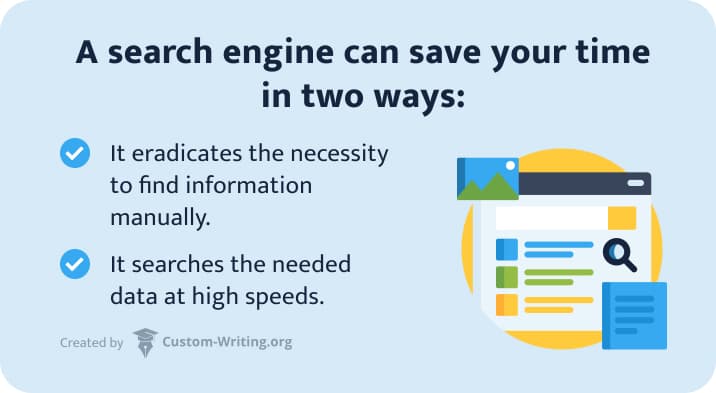 Below, we have provided a list of search engines. You can use them to discover relevant studies and other materials.
Remember:
If the work you found doesn't have an abstract, you can always use our summary maker for research papers. And if you need to find even more open access sources, check out this list of ebook websites.
Thank you for taking the time to read through our article. We hope that you have found its contents helpful. Now, you can freely use our AI-based research paper summary generator.
Aren't satisfied with the summary you got?
Maybe it wasn't the right tool for you — try one of our highly specialized summarizers:
Research Paper Summarizer
🔗 References