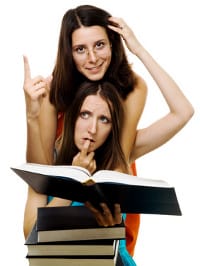 Sometimes you stop being a student and start being a creator. And, let's face it, in most cases, this means you have to come up with a bunch of topics for research papers. So, the question is: how to make good topics for research papers? Let's not waste any time and check out some excellent examples!
Topics for Research Papers: Check These Splendid Suggestions Now
First of all, what is research paper writing? It's writing a paper in which you present your research of a problem, the results and any solutions you found to it. Remember – that's no essay! So here are 33 TOP TOPICS FOR RESEARCH PAPERS!

Topics for history research papers

Palestine and the Golan Heights;
The Cold War: Premises, Course and Consequences;
Greatest Revolutions in the World;
Topics for psychology research papers

With these topics for research papers in psychology, you'll be able to create truly impressive papers.
Autism: A Disease or a Development Peculiarity?
Social Networks and Mental Health: The Impact and Outcomes;
The Mechanisms of Memory: Remembering the Essential;
Topics for high school research papers
Current Teaching Methods and Their Effects;
Television and Political Commitment;
Music Genres and Their Impact on Brainwork;
These are the kind of interesting topics for research papers you've always wanted to write!

Controversial topics for research papers
Marijuana Should Be Legalized: It's less Harmful than Smoking;
People of Different Races Will Never Understand One Another;
Abusive Love: What Sorts of Relationships Have the Right to Exist;
Topics for science research papers
The Future of Cloning: Erasing Personality Features;
Nanotechnology and Its Impact on Modern Science;
Uranium Isotopes as Premises for the Next Scientific Revolution;
Pick any of these science topics for research papers, and you'll write fantastic papers!

Topics for argumentative research papers

Here is a bunch of topics for argument research papers:
Violence in Society Comes in Many Forms;
Women Have a Huge Impact on World's History;
Social Interactions Are Impossible Without Lies.
These argumentative topics for research papers will surely be a lot of fun!

Fun topics for research papers
What a Person Feels when His/Her Game Character Dies;
Ten Challenges of Creating Your Own Cartoon;
What Is Your Favorite Comic Strip Character and Why.
Topics for business research papers
The Secrets of Efficient Leadership;
Time Management and Company Prosperity: Time Flies;
Solving Conflicts Between Staff and Managers Painlessly.
Health topics for research papers
Image Scan Radiation Should Be Reduced to a Minimum Level;
Health Care Concerns and Insurance Problems;
The Recent Health Care Reform and Its Probable Outcomes.
Psychological topics for research papers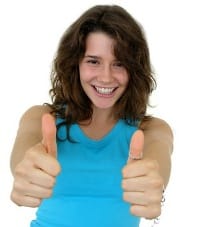 IQ Test Results and Their Interpretation: Am I Dumb?
Childhood Disorders and the Way to Fight Them;
ADHD Syndrome: Busting Long-Lasting Myths.
Literature topics for research papers
Poets of the XXI Century: A New Era Coming;
Works That Matter: Greatest Novels in the History;
Hunger Games Is More than Just Popular Pulp Fiction.
Topics for Research Papers: Efficient Tips and Great Suggestions
Do you want to create really great topics for research papers? Make sure that you…
Pick an issue that you're really interested in;
Think of how to make others interested in it;
Choose the words carefully to best describe the topic.
Congratulations – now you have topics not only for simple essays, but also for cool research papers. No matter what topic for research papers you choose, you'll always make it! Knuckle down to work, already!
Comments (2)