Posted by Julia R. to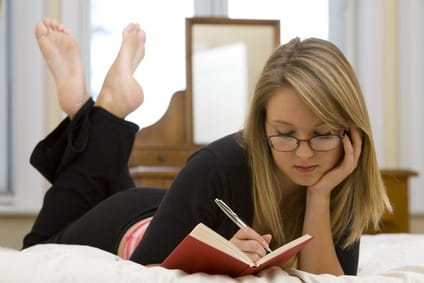 Are you banging your head against a brick wall trying to improve your writing skills? Actually, there are more effective ways to self-improvement. Certainly, you can continue learning by trial and error… Or, you could check this list of the best writing activities to make your writing flawless and avoid unnecessary frustration.
Writing strategies to overcome writer's block

The first barrier on your way to perfect writing is the writer's block. It is like a small voice in your head, saying discouraging things such as "this idea is bad; your grammar is poor; you will not meet the deadline…" Use the following writing tips to make this annoying voice keep quiet and let you complete outstanding papers:
Brainstorming. Choose a topic, relax and write down any idea coming into your head. Remember that, at this stage, quantity is better than quality for successful brainstorming. The silliest ideas can become the most persuasive arguments. Give a chance to all of them. The next step is to evaluate and test every idea. Choose the most viable ones and use them as bricks for creating your essay.
Free writing. Relax, make yourself comfortable in your chair and start writing without paying much attention to grammar and style. Let your thoughts flow! Even if what you obtain looks more like the stream of your consciousness, it still gets you to start writing and it helps to unlock your mind.
Listing. Create lists of the main arguments you could use in your papers. Do not waste much time and write only a few words to describe each argument. For example: arguments for same-sex marriage – they can adopt children – make medical decisions for their partners – inherit property.
3 perspectives. To view the problems in their integrity and complexity, you may use 3 main perspectives: describing the subject, tracing and mapping it. Describing means that you should discuss the main aspects of your topic. Tracing means that you should discuss the changes in the subject over a given time frame. Mapping means establishing the cause-and-effect relations between different aspects (answer questions such as: which aspects have influence on what aspects and with what effects?)
6 journalistic questions. The 6 main questions to ask about your subject are: Who? What? When? Where? Why? How? These questions will help you view the problem from different perspectives.
Writing strategies to improve the logical structure
After you finally start writing, you will need to use effective writing strategies to make your papers more persuasive and better structured. Here are some suggestions for you:
Outlining. Even though you might have heard this advice a thousand times, you should still try to apply it in practice and see how effective it can be. Use a separate paragraph for each of your arguments and make an estimate of the approximate number of words needed for developing them. Watch your word count when working on your papers.
Creating drafts. Go even further than outlining and create a full draft for your paper. Start from writing one full sentence for each of your paragraphs and make them grow by adding more sentences.
Using shapes and charts. For example, you can imagine the introduction part in the form of an inverted triangle, starting from its broadest part that is the most general statement, narrowing down a bit later to a more concrete description and ending in a focused thesis statement. You can also use tables to write arguments for and against certain positions in different columns.
So, feel free to choose the best suitable writing strategy addressing your needs or combine a few of them to overcome any difficulties in academic writing. Be creative and enjoy your assignments and excellent grades for them.