We are all so different. Our needs in sleep and rest variate, and our financial situations aggravate this difference. But the educational program is one for all. Regardless if you are pursuing your Ph.D. or struggling with first-year college assignments, it can happen. You get depressed and overwhelmed with the growing heap of undone tasks. And you are too short of time to keep up.
This problem has given rise to custom writing services. They offer to write essays, term papers, and even a Ph.D. thesis in a limited time. This article by custom-writing.org experts dwells on the details and benefits of the suggested services. Here you can also find the possible pitfalls and instructions on how to avoid them.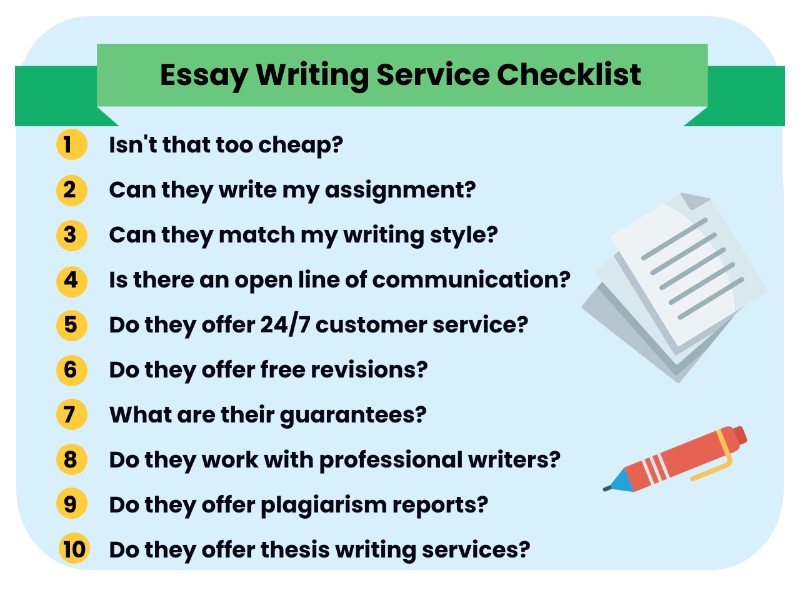 ❓ Why Custom Essay Writing Service?
Getting an education was never easy. It doesn't matter if you are an undergraduate or a Ph.D. student. At any stage of your studies, you'll have to write at least dozens of pages weekly. At the same time, you'll definitely have to do research, read tons of articles and books, and probably work to pay for the opportunity to do all of this.
Nowadays, custom writing services are flourishing. Why is it so?
Too much pressure. Huffington Post

argues that perhaps it isn't just about students being lazy. Instead, this is mostly about too many expectations and too much pressure on students.

Writing takes time. Many students have trouble finding the time to write a custom essay because they work to pay for their costly education.

Writing is not easy

. Some custom writing service customers don't have much talent when it comes to writing. Let's face it: writing is not easy. One should work on it to master it.

Carnegie Mellon University

reveals that most students are not learning proper writing skills in high school. They don't write enough, and they don't understand all the types of writing they will need after high school, which leaves these students struggling in college and university.
The bottom line is that some students have to use custom essay writing services to help them complete their education, either because they face a lack of time, lack necessary skills, or experience too much pressure. So, what do these companies do exactly?
2. 💁 What Can Custom Writing Services Do?
A good custom writing service is designed to satisfy the clients' needs. Many people who ask for essay writing help still do most or all of the writing themselves. However, they do need some assistance.
College essay writing services can:
Provide thesis help

Do research

Proofread and edit your finished paper

Help you write a particular portion of your article when you are stuck

Write the entire essay if you are unable to

Ensure that the text body, citations, and references are formatted correctly (this part can be challenging, even with the help of the websites such as

Purdue Owl

and

Washington State University

)
Unfortunately, not all custom essay writing services are the same. Some are fabulous, while others are terrible and unreliable. Some offer dissertation writing services, and some don't. You need to know the common problems so you can choose the right service for your needs.
3. 😡 Custom Writing Services: Typical Problems
It is easy to find an essay writing company that is not genuine. They need nothing else than to have a fast buck while you are left with an essay that turns out to be terrible, or worse, plagiarized.
Here are the most common problems with essay writing companies.
| | | |
| --- | --- | --- |
| 👿 | Plagiarism | This is something of which every student should be terrified. Plagiarism is not only connected to moral issues; it is a legal issue. Universities and colleges conduct plagiarism checks on their own on every essay and paper. You'll be in real trouble if you submit a plagiarized text. |
| 👿 | Poor customer service | There are writing companies that do not offer clients the opportunity to communicate with a service rep. That is a problem because clients often have questions about the order they placed. It can be frustrating when they can't reach a representative. |
| 👿 | No contact with the writer | The client should be in direct contact with the writer working for them. There is a lot to consider to make sure the essay is written according to the professor's standards. Clients might have questions about the finished product, and the writer might have some inquiries about the order as well. |
| 👿 | Uncertain order status | When a client submits an order, they need to know that somebody has started working on it asap. |
| 👿 | High prices | This isn't necessarily a problem. Even more, high prices mean that the quality can be high too. However, this is not always the case. If you are paying a lot, you should be sure that it is worth it. |
You need to know how to select a reputable custom essay writing service. If you know what criteria to watch for, you won't be as likely to make a mistake. Read on to find out how to choose a custom writing service.
4. ✅ What Is a Good Essay Writing Service: Key Criteria
The top essay writing services will offer you more than just a quickly produced paper. They will communicate with you regularly, write something completely original, and not resell that paper. To increase your chances of finding the best custom writing services, check out the following criteria.
Isn't that too cheap?

When looking for a custom essay writing service, don't choose the cheapest one you can find. When a custom writing service guarantees free essays or cheap essays in hours, they are most likely plagiarizing. If you want a good

online assignment writing

service, you will need to pay decently. You can't just go to someone and say, "Write my essay for cheap," and expect to get a nice final product.

Can they write my assignment?

There are so many different

essay types

that the writing service is to be able to work on. If you need a

narrative essay

, but if all they can produce are

persuasive

and critical essays, they cannot help you.

Can they match my writing style? You write in a particular way, and you have most likely submitted written work to your professor in the past. For this reason, the writer who takes on your writing assignment has to match your writing style. This should include the general mistakes you might make. The writer will also need to know the course material and what books have been used in the class.

Do they keep an open line of communication? One of the problems mentioned above is the lack of direct communication between the writer and the customer. Clients should be in constant contact with their writing experts. If the service has a live chat or instant messaging that allows you to communicate, that is ideal.

Do they offer 24/7 customer service? Make sure you can access their customer service at any time of day. You don't want to put something as critical as your education into someone else's hands without knowing what is going on with your paper.

Do they offer free revisions? What is the custom writing company's revision policy? Ideally, they should offer free revisions. After all, if they produced the text that you didn't like, they have to fix it. Remember, the company you hire is working for you. You are paying for their writing service, and you deserve to receive the best.

What are their guarantees? Does the company guarantee online delivery? Do they promise to use only up-to-date sources? Do they guarantee the privacy of your personal data? These are the main issues you should think of.

Do they work with professional writers?

Who is actually responsible for your paper? This is the key question. If you are writing a fourth-year

literary evaluation

, you need to know the writer has the right education and experience.

Do they offer plagiarism reports?

You can't be sure that the paper you receive is original without running it through plagiarism software. To show that your essay is 100% original, the company should provide you with a plagiarism report free of charge. The same is true if the service offers free tools. All of them should be ready to use without questioning their legitimacy. For instance, a

summarizing tool without plagiarizing

, or a topic generator that doesn't recycle content.

Do they offer dissertation writing services?

Whether or not you need

thesis

writing services, you might have a better chance of finding a high-quality company if they provide that level of writing.
5. 🔍 How to Find an Essay Writing Service
When you want to find a top-rated essay writing service, you can do the following:
Ask friends to recommend some essay writing service

Check out review sites to find the best essay writing service reviews (make sure they are unbiased and not supporting one specific company)

Check out the websites of writing services and check out their full range of services and customer reviews
Perhaps the most critical part of hiring professional writing services is that you directly participate in the writing process. The paper is yours. You should make sure it is top-quality. Check out these articles for more information and help with essay writing and formatting.
Fortunately, custom writing services are here to stay. The demand is strong, and the supply keeps growing. This is good news for you if you need help when it comes to college essay writing.
Good luck with finding the right custom essay writing service for you! If you have any additional tips to share with the readers, don't hesitate to do that in the comments.