Graduating from high school and entering college, you may feel intimidated by the upcoming courses. As you wait for the first essay or another writing task, you might feel completely overwhelmed. Fortunately, there are plenty of effective writing strategies to help you get through your homework in one piece. And no, walking around and asking your peers "Will you do an assignment for me?" isn't one of them.
What strategies are helpful for college-level writing assignments? The ones that explain you the following:
how your brain works;

how to minimize distractions;

how to keep yourself motivated;
This article covers them and explores the essential elements of college essay writing, such as research, structuring, and revising.
Look through these writing strategies for college students from our custom writing service. Select the ones you feel will work the best for you and use them in your tasks.
🔎 Conducting Research
Every writing starts with prewriting. Whether you choose your topic or a topic is assigned, your first task is to know how to perform research properly. You have to gather relevant sources to craft a thorough and informative essay. The process might begin with you examining your assigned topic or selecting one.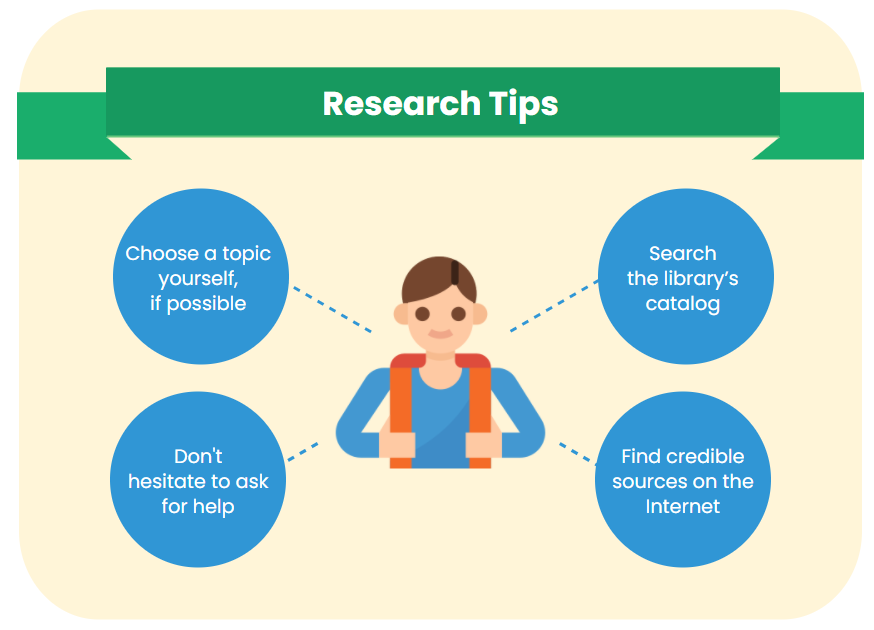 Either way:
Your goal here is to collect as much appropriate information as possible. Here is a list of writing strategies to help you do that.
Whenever possible, choose a topic of interest. In the case you are assigned a specific topic, you can still choose an interesting angle or an unusual perspective.

Always feel free to ask for help. While this might not seem like one of the most obvious writing strategies, don't be afraid of asking. If you don't think you know how to follow the requirements, you should question your instructor.

Make good use of the Internet. If your professor has provided any links as sources, then you should use them for sure and expand from there. Remember to use only credible sources. Not all guidelines, articles, and research on the Internet are provided by writing professionals or experts in your subject matter. And remember that the Internet can be an incredible source of inspiration. The Muse can jump out from where you least expect it. Sometimes the social media sites, such as Pinterest or Reddit, can be quite inspiring and useful.

Visit a library. They are still very relevant when researching for an assignment. A library is an incredibly valuable place if you have to get a comprehensive understanding of the subject. Start in the reference section and make use of available resources. Search the library's catalog. Finally, take a trip to "the stacks" and browse the shelves in your subject area to see what titles are available.
Owl Purdue also provides some great tips on how to conduct research. And now that you've got it, you have to move on to the next stage. Do something with all those sources and information you have uncovered.
🏁 Getting Started
Sometimes, getting started is the most challenging part of a writing assignment, especially when you have to pick your topic. Knowing what is expected of you and having a good idea of what interests you are crucial.
But that's not all:
Effective writing strategies include learning brainstorming techniques that will help you narrow down your essay topic and sift through the information you found. Then, you should be able to identify only relevant and up to date information.

Check out the following writing strategies for college students that offer brainstorming techniques and teach you how to start organizing that information.
Use the free-writing technique. It is the first of the helpful strategies to master your writing skills. Take a pen and a piece of paper, relax, and just write down your stream of consciousness for a selected topic. It can be clumsy or grammatically incorrect, but who cares if it works for you and helps you to focus. Try to generate as many ideas relevant to your topic as possible. Never mind how good they are. At this stage, the more concepts, the better. Write down even the silliest ideas coming to your head. Set a timer if you wish. When your time is over, carefully check what you have written and evaluate it. Choose only the best ideas to include in your homework.

Try mind-mapping. In the middle of the paper sheet, draw your question and use lines to connect that question to relevant ideas, words, and images. These elements might branch out to other concepts. Write them all down and connect one to another. In such a way, you will find out the trend in the ideas that will help direct you in researching and writing your paper.

Begin constructing paragraphs. Sometimes the most challenging part of writing is to start. Use the information and data from your research and brainstorming sessions. You can distribute the information you have chosen to use between paragraphs. Note how many parts you will need and which points you will use in each.

Come up with a topic sentence. You need one for each paragraph. Topic sentences are handy when you want to save time because it provides you with a summary of what you wish to include in the section
What's now?
Well, it is time for the main event. Stayed tuned for strategies that will help you better understand the act of writing.
✍️ The Writing
Yes, it is inevitable. You do have to begin writing now. As long as you have done the previous steps well, you will be well organized and prepared.
But here's the thing:
Writing can still be a complicated process, even when you know the above techniques. For this reason, you need to have a good grasp of the following writing strategies to ensure you can compose something that is intelligent and expresses your views appropriately.

Use an active voice whenever possible. Towson University

gives an excellent description of active and passive voice in writing. Writing in the active voice demonstrates that there is a subject (someone or something) and that this subject is conduction the action expressed by the verb. The opposite is when the subject is being acted upon, which is the passive voice. Keep in mind that the active voice is much more potent and is the preferred option.

Minimize the use of "there is/there are." Do not hide the doer of the action using these phrases. (For example, you have to write "Three ways exist to tackle the problem" instead of writing "There are three ways to tackle the problem.")

Start quoting with the author's name. Do not confuse your readers by starting sentences with phrases like "It has been…," like "It has been hypothesized that…" A reader cannot understand who has done the hypothesizing. Since a hypothesis must have an author, start your sentence with the author's name and give the proper reference at the end of the sentence: "John Doe hypothesized that…(Doe, 2005)"

Avoid redundant words. You should delete any redundant words, such as "completely," "extremely," and "absolutely" in the majority of situations.

Make sure your writing is clear. The reader needs to understand all the points you have made.

Ensure your writing is concise. Avoid using general statements to make your readers think that there is more valuable information than there actually is; stick to the point.

Make your writing precise. Your written work has to communicate the meaning you intend to get across to the reader.

Remember that accuracy is vital. Be sure to double-check facts before using them.

Approach your writing with honesty. Good writing has to be free of prejudice and has to reference all sources of information.

Don't edit while you are writing. Otherwise, you will interrupt the flow. You can save the editing until after you are finished writing your rough draft.

Don't be afraid to skip an introduction. If you have difficulty writing it, leave it for now. It is OK to start writing with the essay's body and go back to the introduction when you are ready.

Be sure to look up synonyms for words you find repetitive. The significant thing is the use of different vocabulary when writing. It's amazing how effective and inspiring a synonyms search can be. Look for them in online dictionaries or choose the suggestion option in MS Word.
And now:
The writing will take care of itself, as long as you can focus.
🤔 Staying Focused
It is easy to lose focus when you are working. Either you are becoming tired and lacking concentration or procrastinating. Finding other things to do than settling down to write can seem desirable. You should focus and be highly productive during your work time.
How do you accomplish this?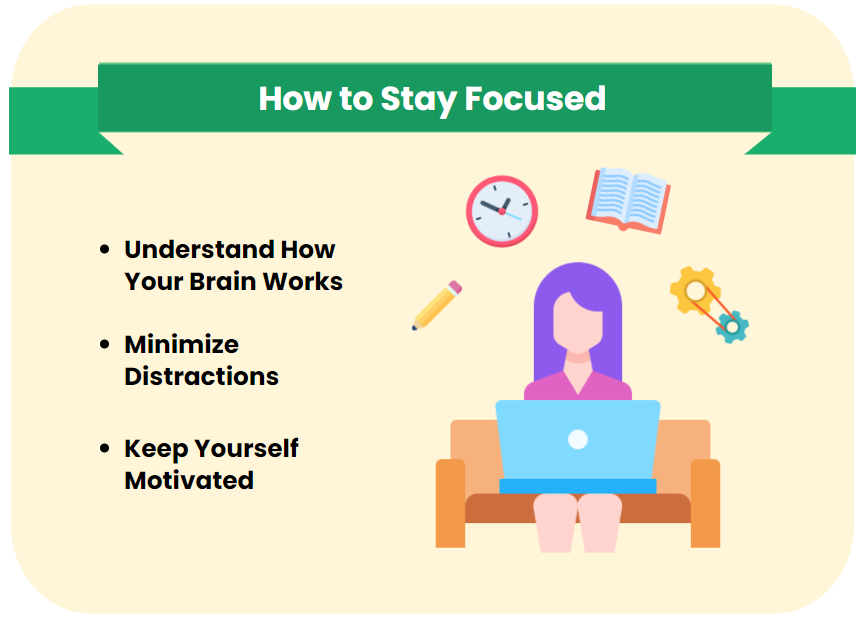 These tips for struggling writers are some of the writing skills that are useful in college. They can help you stay focused:
Work with the rhythms of your brain.

The human brain goes through a process called the ultradian cycle. It takes you through periods of active concentration and focuses and then into periods during which it needs rest.

Fast Company

explains that the natural cycle is to work for 90 minutes and rest your mind for 20 minutes. You will then be energized enough to work for another 90 minutes. If you take advantage of this natural cycle, you will always be working at peak efficiency, and you won't lose focus and waste your time.

Incorporate physical activity into your breaks. When you do take some rest during your writing time, doing some form of exercise is essential. Stand up and do a couple of stretches or go for a walk. Sing, dance, wave your hands, or even scream. It will help you wake up and complete your essay as soon as possible.

Try listening to music. If you are working in a place with various distractions, it is a good idea. Music can help you reduce tension and concentrate. Make sure you don't start singing because it can be very distracting. Choose tracks without lyrics or songs in another language.

Block out all potential distractions. If you don't need to use the Internet, then work offline. If you need access to the Internet to do research, close any tabs related to your email and social media. Oh, and turn off your phone! All the Twitter updates and text messages can wait. Avoid drinking too much liquid because bathroom breaks can be very disruptive. Avoid anything that could distract you during a work session.

Plan something fun to do for after you are done with your work. Sometimes, an immediate reward means a lot. Think of what you will do after you finish that essay because this will motivate you to write faster. Promise yourself that you will take a walk, eat a treat, or call a friend. Then your writing will move at lightning speed. Knowing that you have to complete your project by a particular time can be very motivating, but knowing you have something exciting to do when it's done can be even more motivating. With this in mind, just get your work done and enjoy life!

Use the carrot and stick method to keep yourself motivated. This approach is practical. Praise yourself if you start early and punish yourself if you fail to start on time. Be ruthless. Stick options include not using Facebook for a day or two or working out longer than one hour. Carrot options could be eating a nice treat or watching your favorite series or funny cat videos.

Think of the worst consequences of failing that assignment. Let these motivate you. What might happen if things go wrong? Will you fail the entire course? Will you have to drop out of college?

Compete with someone. Suggest to one or more classmates that you compete in writing your assignments to see who can get theirs done first. Of course, it's not the most exciting game ever, but since you have to write the essay anyway, a little competitive spirit might just improve your time management.
Now you are done writing, but there is still more to do…
📑 After the Writing
You have finished writing, and it's brilliant! Or is it? Just because you have finished writing doesn't mean your essay is done. You still have work to do because strategies for good writing include the following tips.
Proofread, proofread, proofread!

Now is the best time to start re-reading the paper and editing it, making any necessary changes. When revising, the

University of Pennsylvania

recommends you begin with fixing the big things, like organization and content. Then adjust the details, such as spelling and grammar.

Nail the format.

Chances are one of the conditions for submitting your assignment includes a precise style of formatting. Make sure that font and margins are correct. For help with formatting, check out this

guide to formatting

.
📰 Practice Essays
If you are still unsure about the above writing strategies, you can always choose to write one or two practice essays. While this sounds like it's a lot of extra work, doing so will help you sharpen your college-level writing skills so that when you write your assignment, you will do a better job. Here are some activities for struggling writers that will help you write a practice composition.
Prepare several pieces of paper. Writing your practice essays may be more manageable on the sheets than in MS Word. Paper lacks distractions.

Surf the web to find practice essay topics. You may use any search engine and type in something like "topics for essays." Pick a subject according to your grade level.

Use the five-paragraph essay structure. Even in your practice writing, you cannot escape the academic organization.

Pay attention to details. Keep in mind other critical criteria of composition evaluation like content, grammar, and style. You have to show your literacy.
Writing assignments don't have to be scary, but you have to grasp the right writing strategies. Just click on this video to see how stress-free it can be.
If you are still struggling with writing when assigned an essay or another type of paper, you can find more help with Harvard College. You can also hire a custom writing company that knows how to help struggling writers.
Regardless of how you produce your assignment, you will have a top-notch paper to hand in to your professor. And thanks for reading! Share our writing strategies with those who may need them.
Further reading:
🔗 References