Posted by Julia R. to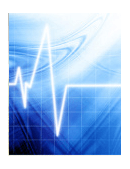 You probably know that the competition to nursing schools is especially tough compared to other schools. This is why nursing application essays play such an important role for students who want to make a career in nursing.

We are sure you have already checked various Web resources that offer help and provide tips for writing nursing school essays. Most probably, you have also read and analyzed sample nursing school essays in order to figure out the main secrets of successful applicants.

While you have taken the right steps, do not hurry to use those sample nursing school essays as models for writing. Do not forget that your essay should be one of a kind if you want to be accepted.
In this article, we want to tell you about three important parts that your nursing school essay should consist of. These parts contain all important info that the admission officers want to know about an applicant.

Nursing school essays: part 1

First, you need to explain how you have come up with the decision to become a nurse. Is there someone who influenced your decision? Or, was there some event that had an impact on your choice of a career? Do you know what specific kind of nursing you want to do? These are important questions to answer in the nursing school essay.

Nursing school essays: part 2

Second, you need to tell about your experience in the nursing field. If you have never seen a syringe in your life, hardly will your nursing school essay sound convincing.

Nursing school essays: part 3

Finally, you need to prove that you are really prepared to be a nurse, that you are ready for all nursing hardships. This profession is emotionally and physically exhausting. Explain in the nursing school essay why you are sure you will be able to do it.

On our weblog, you can always find free college admission help!

Essays are the most common academic paper that looks might seem easy to writer. Our free tips will help you to get through any kind of essays. Still, if you are stuck on writing, you can always ask us for help!

Our custom written essays are well-structured, professional, and cover the material in-depth. Simply place an order with our custom writing service, purchase the essay using any payment method from available ones (PayPal is available) and get your A+ papers.

Buying an essay is easy! Buy your paper now and secure yourself an excellent grade!