Posted by Julia R. to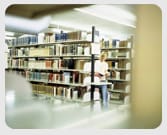 Deductive methods are something you meet with on the ordinary basis. However, when it's time to write a custom deductive essay, you feel confused and unsure in our writing skills. To give you confidence, we propose these guidelines for writing deductive essays custom. They are based on a deep analysis of the available writing tips. Our professional writers also dedicated their time to this article and gave some advice on how to be successful in essay writing.
1. Deductive Essay Writing Tips. Getting Started
Definition:

Deductive essay is a way to draw a conclusion from the offered information.

General guidelines:

There is a certain terminology you need to be familiar with in order to write a good deductive essay:
- Premise – a basic fact or belief that is used as the basis for drawing conclusions. For example, all females are human beings.
- Evidence is the information you possess. Our evidence, for instance, is that Lindsay is a female.
- Conclusion is the final analysis, in which the premise and the evidence are balanced properly into something like this: Lindsay is a human being.

Our tips on essay writing:
A premise is something that gets you started. When you have chosen one, write a draft and see how everything fits together. Do you have sufficient evidence, and is this evidence reliable enough to draw a conclusion? If not, look for another premise. A draft will save a lot of your time and nerves.
2. Deductive Essay Writing Tips. The Premise
Definition:

The premise consists of propositions.

General guidelines:

There can be several types of arguments. In order to write a good deductive essay you have to be familiar with them:

- categorical arguments consist of reasoning about sets of things; typical marker words for this kind of arguments are 'all', 'some' and 'none' (Some Americans are astronauts);
- propositional arguments are manipulations of sentences using the words 'or', 'if', and 'and' (Either red is best or blue is best, and red is not best, so blue is best);
- give some basic information about the subject you investigate, and then state your thesis, based on the types of arguments stated above.

Our tips on essays writing:
There can be more that one premise in your introduction.
3. Deductive Essay Writing Tips. The Evidence
Definition:

Now use the available information to give sufficient backing of your argument.

General guidelines:

It's better to give three paragraphs. Each of them has to focus on a particular aspect or a particular point, using details and examples that lead to a specific conclusion. The support for one's conclusion is the most important factor. In other words, without supporting one's point, the conclusion is weak. The paragraph has to end by reiterating the point that was to be made.

Our tips on essay writing:
Stay focused. Your evidence has to be built around the argument.
4. Deductive Essay Writing Tips. The Conclusion
Definition:

The conclusion is your final analysis of the situation.
General guidelines:

- restate your thesis;
- tie together the three points you had made in the middle three paragraphs;
- lead the reader into new insights by introducing minor new thoughts or asking a few questions.

Our tips on essay writing:
Deductive writing may sound as something connected with investigations and thorough evaluations. As a matter of fact, writing a deductive essay on an amusing topic can turn into a whole lot of fun.
Essays are the most common academic paper that looks might seem easy to essay writer. Our free tips will help you to get through any kind of essays. Still, if you are stuck on writing, you can always ask us for help!

Our custom written essays are well-structured, professional, and cover the material in-depth. Simply place an order with our custom writing service, purchase the essay using any payment method from available ones (PayPal is available) and get your A+ papers.

Buying an essay is easy! Buy your paper now and secure yourself an excellent grade!