Posted by Julia R. to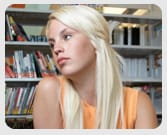 No matter what kind of an essay you have to write, there is a basic structure for all essay papers. Once you understand it, you will only have to add different flavors for it to be successful. But the problem is that different web-sites offer incomplete or dissimilar guidelines on essay writing. We've assembled them together, and now serve to you with our writer's professional essay tips for a desert.
1. How to write an essay. An Outline
Definition:
Essay writing is a nice way to talk about political, economic, personal, literary or general issues.
General guidelines:
Any essay writing begins with the outline:
find your topic;
write a tentative thesis;
find evidence that will support the thesis;
make a scheme of your future essays writing: what your introduction will look like, how long the supportive paragraphs will be, what will have to be underlined in a conclusion.
Our tips on writing an essay:
Brainstorming, mind mapping, watching news and doing observations can be helpful in choosing a topic.
Avoid ordinary issues and topics discussed on the ordinary basis (like Iraq and abortion).
Be creative, unless assigned a specific issue. But even when assigned one, find ways to show your personality.
2. How to write essay. The Introduction
Definition:
The introduction sets a framework for an essay.
General guidelines:
start with the introductory sentence that will catch your readers' attention and lead them into the topic;
state your thesis – the main idea of an essay paper, the answer to the problem, and your attitude towards it;
give reliable facts to support your thesis;
give a brief overview of what an essay is going to be about;
write a conclusion/transition sentence that will move from the intro to the supportive paragraphs.
Our tips on writing an essay:
Don't use terminology or encyclopedia information for the topic sentence.
Don't restate the question of your essay paper. Answer it.
Don't give boring or blank information just to make it look like you've written a lot. Be specific, and keep to the point.
3. How to write essays. The Main Body
Definition:
This part is of an essay papers provides backup for your written thesis.
General guidelines:
there is a minimum of three supportive paragraphs per essay;
give one main idea per paragraph;
give at least two facts per idea;
give a concluding sentence for each paragraph;
give transition sentences and transition words so that the paragraphs don't start and end abruptly;
remember that all your supporting statements have to correspond to the thesis.
Our tips on writing an essay:
Opinions are used as an appeal to human senses and can be extremely useful, especially in personal essays.
Facts are almost unbeatable information that appeals to logic. Give no more than three per paragraph, for too much data can puzzle the reader.
Don't confuse facts and opinions.
4. How to write an essay. The Conclusion
Definition:
It is a logical ending to your essay paper.
General guidelines:
restate the thesis;
remind those ideas that you thought were the most important and persuasive;
don't introduce any new information;
make sure you've answered all the important questions and gave a reply to the main topic.
Our tips on writing an essay:
A conclusion has to be at least two sentences long.
When reminding the main ideas, don't copy them from the main body into the conclusion. Talk about them, but use other words.
Do essay editing to eliminate grammar, punctuation, and spelling mistakes.
Custom essays are the most common academic paper that looks might seem easy to writer. Our free tips will help you to get through any kind of essays. Still, if you are stuck on writing, you can always ask us for help!

Our custom written essays are well-structured, professional, and cover the material in-depth. Simply place an order with our custom writing service, purchase the essay using any payment method from available ones (PayPal is available) and get your A+ papers.

Buying an essay is easy! Buy your paper now and secure yourself an excellent grade!