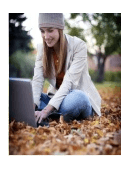 Do you have to write a research proposal and can't choose one from the professor's list? Probably, this article is what you need. Here you will find possible ideas for research proposal topics that may be used to create your own proposal project.
Research proposal topics on Political Science:
Sarah Palin and her role in RNC
Politics and its influence
Military policy of Georgia in relation to South Ossetia
Research proposal topics on History:
History and evolution of Buddhism in the world
Destiny of the Jewish people during the World War II
Research proposal topic on English Literature:
Analysis of Poe's style in "The Raven"
Lost hope in Hemingway's "A Farewell to Arms!"
Racial discrimination in "The Uncle Tom's Cabin"
Research proposal topics on Business studies:
Advertising strategies and the importance of advertising for business;
Strategies for running a business;
Importance of business planning
Research proposal topics on Education:
Innovative approaches to contacting problematic children;
Aesthetic education as a basis for child's development;
Advantages and disadvantages of a testing system
Research proposal topics on Chemistry:
Chemistry of LSD
Chemistry synaptic transmitters
Alchemy in relation to Physics
Research proposal topics on Psychology:
Jean Piaget's contribution to Psychology
Role of methodology in developmental research
Importance of being knowledgeable about cognitive Psychology
Research proposal topics on Philosophy:
What is the sense of life?
Ideas of Philosophy and Religion in Mara Shelley's "Frankenstein"
Seems like the research paper topic is not that big of a problem now, right? If you still want to find some more topics, you are welcome to check science research proposal topics on our blog to make your academic writing life much easier.
Comments (7)