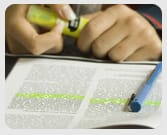 Just don't say you didn't know that business requires writing skill. But writing business reports can be a pleasure. Here's where you don't have to be as smart as literature writers. Just follow our guidelines on writing a business report, and you will be successful. These guidelines resulted from our research work on Internet writing tips. They also include our skillful writers' assistance.
1. How to Write a Business Report. Before Writing
Definition:
A business report conveys information to assist in decision-making.
General guidelines:
Some important things to do before writing:
– choose your writing goal – what is this report intended to do?;
– make this goal neither too general, nor too wide;
– study your audience;
– obtain information – start gathering statistics, survey results, or any other data that can be helpful in your research;
– manage your information – rearrange and sort it when you are determining your plan of presentation;
– carefully analyze the gathered information;
– write down possible solutions to a problem;
Our tips on writing a business report:
When assembling information, be selective and skeptical. Double-check data before putting it into the reports.
2. How to Write a Business Report. Report Requisites
Definition:
A regular report usually consists of five important parts.
General guidelines:
– Terms of Reference- This section gives background information on the reason for the report. It usually includes the person requesting the report.
– Procedure- The procedure provides the exact steps taken and methods used for the report.
– Findings- The findings point out discoveries made during the course of the report investigation.
– Conclusions- The conclusions provide logical conclusions based on the findings.
– Recommendations- The recommendations state actions that the writer of the report feels need to be taken based on the findings and conclusions.
Our tips on writing a business report:
Use simple tenses.
Avoid long sentences with hundreds of commas, semicolons and exclamation points.
3. How to Write a Business Report. Types of Business Reports
Definition:
Considering the aim of writing, a business report can come in different shapes.
General guidelines:
– Business profile reports provide a complete detailed description of a company's credit history.
– Intelliscore report is a condensed one-page overview that measures a company's credit risk. This report enables you to accurately measure future business performance on a scale from 0 to 100.
– Business owner profile gives an opportunity to understand the risk associated with small businesses by assessing the owner's complete financial history and credit worthiness.
– Business summary gives data about company background and public record information to speed up the decision making process on marginal accounts.
– Credit reference report analyzes specific information obtained from your customer's credit application, determines recent and historical payment activity, and includes reference information about your customer's primary banking relationships.
Our tips on writing a business report:
Reports should stick to the facts. Opinions have to be based on facts that are available to the reader.
Don't forget to go back for final revision.
Stuck on writing a report? Essay? Any other paper?

Take your time and look through our report writing tips if you wish to accomplish the paper on your own.

Custom-Writing.org is a custom writing service that provides writing help in any field of study. By purchasing a paper you can finally kick back and relax while we are doing all the work for you! Pay with PayPal or any other payment method available!

Buying papers is easy and efficient! Order custom papers now and have your paper taken care of!
Comments (4)