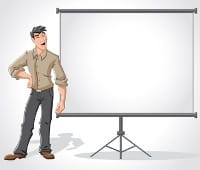 One of the greatest problems of the scholarly world is the lack of humorous issues. So why not jazz it up? How about creating one of those humorous speeches the public is always so delighted to listen to? Making a couple of funny informative speech topics is easier than it seems.
Funny Informative Speech Topics Creation: Check Some Useful Tips
Like any other speech, speaking on informative issues has certain peculiarities. Before you get down to creating informative topics for speech writing, make sure that you have followed these tips for successful informative speaking:

choose the broad topic you are going to use for the speech;
choose a problem to devote your speech to;
think of a funny way to introduce the issue and develop it;
use your sense of humor when analyzing the issue and offering your ideas;
avoid being offensive and basing your speech on prejudices;
plan both funny and serious parts – the audience must have some rest from rolling with laughter.

Once you consider each of these components when choosing funny topics for an informative speech, you can be 100% sure that your informative persuasive speech will rock.
Funny Informative Speech Topics: Splendid Suggestions for Essays
Check this list of humorous informative and persuasive speech topics, and you will find a plethora of ideas to devote your funny speech to.
Pick a speech topic on health:
Gesundheit! Institute: When Laughter Helps People out;
A Human Is No King of Nature: Ten Reasons to Throw People off the Throne;
The Wonders of Genetic Science: It's Chemistry That Does the Mix;
How to Get Obese in a Matter of No Time: Unhealthy Food;
Bursting Myths of Bad Habits: Picking the Nose with an Easy Conscience;

Like any other speech, informative speeches can be devoted to sport:

The World's Most Unbelievable Record Breakers;
Going Extreme: Most Hilarious Kinds of Sports Ever;
Laziness vs. Enthusiasm: Reasons People Offer Not to Take up Sports;
Are Sport and Intelligence in Reverse Proportion to One Another?
The Most Hilarious Things Sportscasters Have Ever Said;

Now check these informative topics for speech that you can choose for the business domain:

Unusual Ways of Making Business: A Fun Way to Succeed;
Workplace Yoga: Do Not Let the Routine Bring You Down;
The Unbelievable History of the World's Greatest Corporations;
The Difficulties and Problems of Being a Millionaire: Poor Fortunate Souls;
How to Fail a Good Deal: The Ultimate Way to Do It All Wrong;

Pick a good, informative topic on the problems of understanding in the whole wide world:

Greatest Misconceptions in the World and What They Led to;
Why People Lie: No More Pants on Fire;
The Power of the Human Brain: Telepathy, Levitation, Doing Math;
World's Unexplainable Phenomena: Rub Your Eyes Open;
The Most Efficient Ways to Escape from Reality: Reading, Role-Playing, Chatting Online;

If you want an up-to-date topic on informative speech, keep in mind that topics concerning education are the most popular:

What if Students and Teachers Switched Places: Learn Standing in Each Other's Shoes;
Stereotype Images of Teachers and Students: There Must Be a Grain of Truth in Them;
The Lamest Students' Excuses for Missing the Lectures;
School Paradox: Subjects You Will Never Need but Still Have to Learn;
The Most Unbelievable Means of Cheating During Exams;

An informative speech topic on music might also come in handy and get you a perfect mark:

The Most Pointless Mainstream Music Lyrics Ever;
World's Music Genii in Real Life: The Hard Truth Some People Have to Live With;
Something You Have Already Heard of: Songs That Sound Practically the Same;
The Most Annoying Songs in the World: What They Exist For;
Musicians' Funniest Nicknames and Where They Come from: The Epitome of Comedy.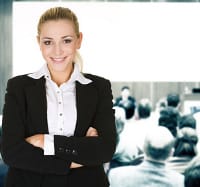 What humorous topics you choose as your informative presentation topics will influence your grade – so treat these ideas for informative speech topics carefully!

Remember – these are only a few informative speech topics ideas, but there are far more topics you can find and talk about. With a good informative topic, speech ideas will be conveyed efficiently – so pick one of those incredible informative topics for a speech! And don't forget to take a look at the expert's ideas for an informative speech, below.
Funny Informative Speech Topics: Check a Crucial Piece of Advice
Whether you're choosing informative topics for presentation or any other assignment, there's an important tip you must follow. Remember:

A good joke for funny informative persuasive speech topics is a joke that makes people think. Convince people that you're talking about really important things – make them laugh with the help of your funny informative speech topics!
Comments (0)