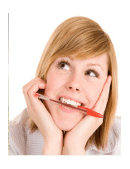 Writing essays on Social Studies may be a little challenging, especially for those who major in other disciplines and are used to writing other kinds of papers. Yet, if you are aware of some basic principles of writing Social Studies essays, the task will not seem that complicated.

We are glad to introduce the main peculiarities one should keep in mind when writing a Social Studies essay.

Social Studies essays: peculiarity 1

First of all, you need to get the gist of this essay type, you need to know what exactly you are supposed to do. Forget for a while how you used to write previous papers. To prepare a good Social Studies essay, you need to get through three major stages:
Decide on the main question.
Think about a proper experiment that will help to investigate this question.
Report the results of your investigation.
Social Studies essays: peculiarity 2

Methods of collecting evidences is an extremely important aspect when it comes to writing Social Studies essays. All claims that you make in your essay should be supported with evidences, and these evidences should not be merely taken from a textbook. The following methods of collecting evidences are used in Social Studies:
Questionnaires and surveys;
Observations;
Experiments;
Interviews, etc.
Social Studies essays: peculiarity 3

Structure and style are other important aspects you should mind when working on your Social Studies essay. A good essay on Social Studies should be organized into sections that describe methods, discuss results, etc. Do not forget about the appropriate writing style. This includes writing in a clear and logical fashion, making precise short sentences, etc.

Here, you can get more details about RS essays and a Sociology essay.

Essays are the most common academic paper that looks might seem easy to writer. Our free tips will help you to get through any kind of essays. Still, if you are stuck on writing, you can always ask us for help!

Our custom written essays are well-structured, professional, and cover the material in-depth. Simply place an order with our custom writing service, purchase the essay using any payment method from available ones (PayPal is available) and get your A+ papers.

Buying an essay is easy! Buy your paper now and secure yourself an excellent grade!
Comments (1)