Posted by Julia R. to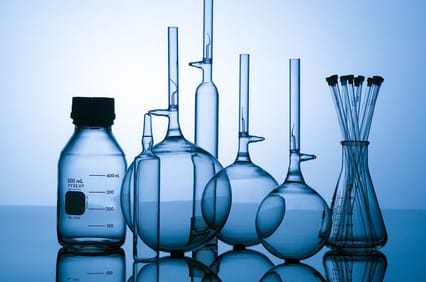 Conducting experiments can be fun. Why not enjoy yourself mixing up some amazing ingredients or carrying out interviews with interesting people? However, for all of them you will need to show properly formatted laboratory reports (lab reports) to persuade your teachers that you really did a great job. To save your time and nerves, check this quick guide on how to write a lab report with ease.
Lab report format
Comment
Posted by Julia R. to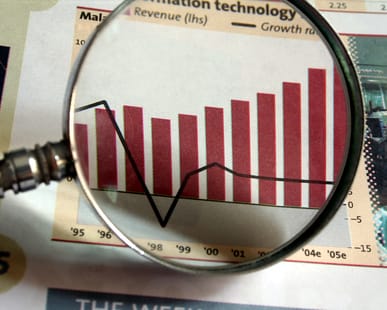 Executive summaries are short versions of business reports, written for busy executives. Everyone will judge your report by its executive summary. That is why you should include in it not only all the necessary information, but also your heart and soul. How to achieve this? Check this quick guide to learn the answers.
Executive summary definition and main parts
Comment
Posted by Daisy to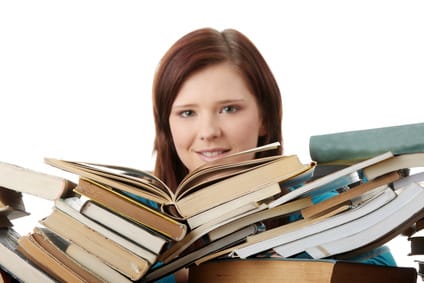 If you have ever asked yourself the question "What is research report writing and how to write it?," you've come to the right place!
As a matter of fact, a research report is an account of your research results followed by their assessment.
Research Report Instructions: Check These Eight Essential Tips
Comment
Posted by Daisy to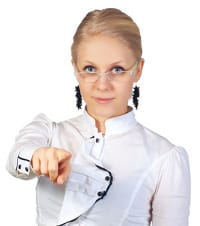 How to Do a Book Report Assignment: Professional Recommendations

Need help with another complicated assignment? Is it a book report now? There are a couple of tricks that will help you to create a perfect book report. Now let's get the job done quickly.
You probably know that there are a lot of tips that are supposed to answer the question "What is a book report?"

However, you have to take most of them with a grain of salt – not all of them are truly useful. So which ones are worth trusting? Let's find out.
Continue reading…
Comment (1)
Posted by Julia R. to
If you need some information about the guidelines for report writing, then this article will be very helpful. Guidelines for report writing can be easily found on the Internet. But is it always that these guidelines for report writing are correct? Who should you blame if they mislead you? Of course, only yourself because you have always known that the Internet is an unreliable source of information.

So, which guidelines for report writing can be trusted to?

In the first place, these are the guidelines that have been compiled by a college, university, or another institution of educational character. Such guidelines for report writing can be found on the official websites of different educational institutions. Here is what you can do with such guidelines for report writing:
Read them attentively. Pay attention to the language in which the guidelines for report writing are written. Note whether there are any colloquial phrases. If so, check the reliability of the source twice because official websites rarely use colloquialisms.
Make sure that they suit your type of writing. It may happen that the guidelines for report writing that you will find will be written for a different kind of report. Be sure to clarify this before using them.
Do not blindly follow them. The guidelines for report writing may be written according to certain standards. This does not mean that you should necessarily have all the sections written in them. Think whether they can be applied to your report. Feel free to modify them, within reasonable limits, of course.
Comment
Posted by Julia R. to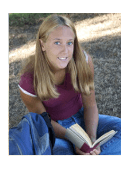 Writing short story book reports is not that hard, as it might seem at a glance. You can even enjoy writing one. Here are several reasons why you should like writing short story book reports.

Reason #1: short story book reports are very similar to those standard book reports. Most likely, you have experience in writing typical book reports.

Reason #2: short story book reports are less complicated, because reading short stories is not difficult as well.

Reason #3: short stories book reports take less time to be completed.

Hope these reasons sound convincing and you will get inspired to create a brilliant short story book report.

As we have already mentioned, a short story book report is very similar to a typical book report. This is what you will have to do to prepare an effective short story book report.

Give the title of a short story and the name of its author.
Specify the genre of your story, the number of pages it has, and its main message in your short story book report.
Retell the story. Mind that your short story book report should reflect 90% of the plot.
Your retelling should include a description of three different characters from the story. You will have to focus on the ways characters change throughout the story. However, mention the following important issues: their appearance, history, behavior, personality, etc.
Your short story book report should also touch upon other important aspects like setting, conflicts, main events, etc.
So, all the above-mentioned points make a good short story book report. Besides, check our tips for writing Heart of Darkness essays and Harry Potter essays.
Continue reading…
Comments (2)
Posted by Jack Milgram to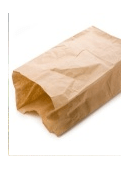 One of the most interesting and creative assignments for students is probably to prepare a paper bag book report.

In order to prepare paper bag book reports, students need two essential things: a fiction book and a large brown bag. You can choose the book you like. As to the paper bags, those from a grocery store are a good choice.

So, you have a book to analyze and a bag to fill in with all necessary information. What should be done next? Let us present the steps you need to take while preparing the paper bag book report.

PAPER BAG BOOK REPORTS: STEP 1

Decorating the plain side

When taking this step of preparing the paper bag book report, you need to draw a picture (this picture can illustrate the chosen book). Make it attractive! Also, present the title of the book, the name of the author, and, of course, your name (it should be placed on the opposite side of your bag).

PAPER BAG BOOK REPORTS: STEP 2

Choosing the items that you will put into your paper bag.

These items are the things that will help you tell about the book while making the paper bag book report. There are three types of these items, each representing a certain issue.
1st type of items – the plot of the story;
2nd type of items – the setting of the book;
3rd type of items – the characters of the story.
After you prepare these items, place them into the bag.

The main point about all these items is that all of them should be tangible. So, this time you need to show your creativity!

PAPER BAG BOOK REPORTS: STEP 3

Writing a book review

Next thing you will have to do is to write down a book review on the opposite side of your bag. After you…: Continue reading…
Comments (2)
Posted by Jack Milgram to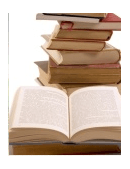 Books are the quietest and most constant of friends; they are the most accessible and wisest of counsellors, and the most patient of teachers.

Charles W. Eliot, The Happy Life, 1896
TRADITIONAL BOOK REPORTS VS. CREATIVE BOOK REPORTS

Writing a book report is one of the most frequent academic assignments at schools and colleges. It is not difficult to present a traditional book report:
Give general information about an author;
Tell what a story is about;
Introduce the main characters, plot, and idea.
However, in this article, we want to suggest you several creative book report ideas.

Do you want to prepare a creative book report and show your abilities to turn an ordinary assignment into something special? Well, this article is just what you need then.

Creative book reports allow students to expand horizons and be really involved into this work! This article can serve you as a good guide into the world of creative book report writing.

WHAT DO YOU NEED TO PREPARE A CREATIVE BOOK REPORT?

Creative book reports… Is it possible to make a book report creative? Surely, it is! In order to write creative book reports, you need:
Your ideas;
Your creativity;
Examples of traditional book reports;
A book by Jane Feber "Creative Book Reports: Fun Projects with Rubrics for Fiction and Nonfiction".
CREATIVE BOOK REPORT IDEAS

Now, let us present you several interesting and creative book report ideas to prove that such kind of work is worth your attention.

First creative book report idea Continue reading…
Comments (3)
Posted by Jack Milgram to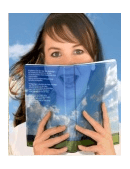 Do you have a favorite novel? Oh, you do not like novels! Well, it does not really matter. Novel book report writing is an assignment that you will have to complete if you take literature classes.

We suppose that you already have the task to complete this kind of work. So, now it is better to put off all other assignments.

You need to concentrate on your novel book report. What are the very first steps you need to take?
If you want to succeed, choose the book that you like and present it in your novel book report;
If your tutor assigned a specific novel, make sure you have read it;
If you have not read it, do it as soon as possible or, at least, find a short summary.
The second step you need to take is to find out what a novel book report presupposes and should cover. The thing is that very often students confuse book reports with book reviews. You have to produce a NOVEL BOOK REPORT. What is it like?

A novel book report presents an objective description of the novel's content and structure. Your main purpose is to give information that will help the reader decide whether the novel is worth reading.

What are some essential pieces of information that your novel book report should introduce?
Background information. Usually, it concerns the writer. It will help the reader understand what made the author write this novel.
Classification. In your novel book report, define a certain field that the novel is related to (history, philosophy, psychology, etc.).
Summary of the content. In other words, you need to summarize the main ideas of the novel and present them in the novel book report.
Critical comments. Analyze whether the author conveyed the main idea effectively. Did he use appropriate methods and consider the intended audience?
Comment
Posted by Jack Milgram to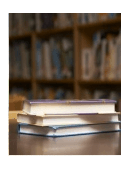 Well, you are searching for prewritten book reports. Still, you have some doubts about their reliability. That is what you are here for – either to resolve your doubts or refuse from this idea.

Guess we are right. Anyway, information you will find in this article will be rather useful. So, read it before you get some prewritten book reports.

Prewritten book reports: do real professionals prepare them?

Have you ever wondered why tutors disapprove Internet and online papers? Well, actually not all writing services are provided by professional writers. Very often, prewritten book reports are made by usual students. There is no guarantee that pre written book reports that usual students produce can be used as a model.

What kind of prewritten book reports should you avoid?

Of course, you should avoid pre made book reports that you can either read online or download. It is very hard to find a really qualitative paper for free. That is why free online prewritten book reports are unreliable.

Are there any reliable prewritten book reports?

In fact, they are. Where can you find such reliable prewritten book reports? Well, the answer is rather simple and will not be a surprise for you. Ask your tutor to give you some pre written book reports. You may be 100% sure that such a premade book report corresponds to all requirements your tutor set.

You can also find good prewritten book reports on the websites of academic institutions with '.edu' domain. Continue reading…
Comment