Posted by Julia R. to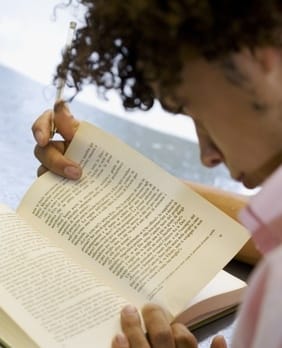 Writing a Descriptive Essay: Major Highlights for Students
Descriptive essays are the biggest joy to write for those who can spread their wings and fly. But there are people who struggle with writing a good descriptive essay. The article can provide all the possible recommendations and effective guideline for presenting an academic paper. Your descriptive paper, therefore, should be based on a systematic and consistent algorithm which will be presented below.
1. Writing a Descriptive Essay. The Outline
Definition:
A descriptive essay is often a creative account on the most striking and interesting issues. This genre of writing encourages students to rely on personal experience while describing a person, place, object, situation, or emotion. Moreover, descriptive papers allow students to reveal their artistic freedom.
General guidelines:
Before writing a descriptive essay, you should adhere to the following rules:
- decide reasons, importance, and purpose of a descriptive essay;
- jot down some ideas that can help you unfold your topic;
- do free writing;
- there's nothing more helpful than just writing down your stream of
consciousness so as to pick phrases or even sentences for your essay.
Tips on essay writing:
What about some challenges? Ask your family/friends to write few topics for you on small sheets of paper. Throw them all into a big hat, shake, and pick one. Unexpected topics can be surprisingly productive.
If you have few days ahead before handing in your paper, spend some time observing people, things, or events around you. A great topic can pop up from these observations. You can also write about what you've learned while observing and paying attention to details.
2. Writing a Descriptive Essay. The Introduction
Definition:
An introduction is the framework that leads the readers into the world of descriptive writing.
General guidelines:
To make your descriptive essay compelling and interesting, find the hook that will catch attention. At the end of an introduction, you should present a strong and persuasive thesis, a controlling idea, and then move smoothly to the main body.
Tips on essay writing:
It's easy to say whether your thesis is strong enough or not. Omit everything in your essay, except for the thesis. If it still reflects the main idea, than it will hook up the readers.
3. Writing a Descriptive Essay. Main Paragraphs
Definition:
Show, use your senses, don't just summarize.
General guidelines:
Apart from giving evidence, paragraphs in a descriptive essay should make your readers feel, taste, smell, and experience the same things as you did. If they do, you don't need any confirmations for your writing skills.
- Use vivid language which clearly brings out the principal features.
- Use time effectively to show change or evolution.
- Give freedom to emotions and feelings because this contributes to the essence of the essay.
Tips on essay writing:
Give one main idea per paragraph.
Take audience's preferences into account.
4. Writing a Descriptive Essay. The Conclusion
Definition:
A conclusion of a description essay summarizes the stated information and restates the thesis statement presented in the introduction section.
General guidelines:
Students should pay specific attention to the overall representation of an essay and its main idea. In this respect, conclusion helps readers focus on the main idea of a descriptive essay and define its significance.
Tips on essay writing:
Leave your readers with the feeling that they didn't waste their time. Provide them with food for thought. Make them want to come back and read your essay once again.
While writing a descriptive essay, all the above-presented parts should be coherently organized. What is more important, students should be ready to use their imagination and describe their feelings, emotions, and experience endowed with a certain meaning. Using our recommendations makes the stated above – possible.
Comment (1)
Posted by Julia R. to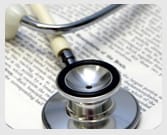 Hey, how about some challenging topics for essay papers? They can be more fun than biological classifications and whatever else is there. So, choose a good classification essay topic:
Write about your family's slippers.
Classify guys/girls that you went out with/would like to go out with, or give a general classification of a gender. Classify teachers in your school in your essay writing.
Have you ever noticed how people sometimes carry money around? Tell about it.
Ways to get acquainted with a guy/girl – from successful to absolutely hopeless.
Write about cars on your school/college parking lot.
Some more classification essay topics:
How do people's lockers look like from the inside? It's interesting to find out.
What kinds of pants "walk" around your school/college?
If you travel a lot, write about bathrooms in different places – from a hotel to a gas station.
Bus or taxi drivers can be very amusing, too. Nice topic for an essay.
What types of books are there at your house?
More custom classification essay topics: Continue reading…
Comments (2)
Posted by Julia R. to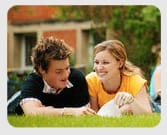 Critical essays are a regular assignment in English classes. Some teachers prefer to give the topic and sometimes even specify the thesis; others leave a choice up to you. No matter what the requirements are, the complete list of guidelines on essay writing below, provided by skillful essay writers, will help you to succeed in class.
1. Writing Critical Essays
Definition:

A critical essay is a paper in which you give analysis and explanation of a literary work (novel, poem, play, etc.)

General guidelines:

Before getting started on writing a custom critical essay, you need to do several important preparation steps:

- read the book that you've chosen. How many times? It's up to you. A lot of people prefer to read books twice before evaluating them;
- mark the places you will talk about in your critical response essay. Bookmarks can be very handy;

Our tips on essay writing: Continue reading…
Comment
Posted by Julia R. to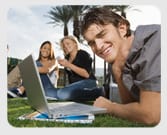 Not a lot of students know for sure how a good classification essay can be written. But once they start surfing the Internet in order to find help on essay writing, they locate several sources that offer different and sometimes incomplete information on the same topic. We've analyzed and studied all the resources, and now we offer you a complete list of custom essay writing guidelines plus professional advice on writing a custom classification essay from our experts.
1. Writing a Classification Essay. The Outline
Definition:

In custom classification essays, a writer organizes things into categories. The classification essay organizes supporting details into three or more groups with each group having its own identifying characteristics.

General guidelines:

When one of the classification essay topics is chosen, your following steps are: Continue reading…
Comments (2)
Posted by Julia R. to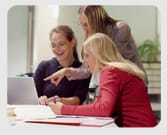 Expository topics are aimed at explaining different issues. I can understand that lost look in your eyes, for there are so many things to explain. Who knows, maybe one of the 20 offered topics is just for your essay?

1. Explain to your teacher how a dog chewed on your research paper.
2. Explain how the Eiffel Tower was built.
3. Explain how George W. Bush was re-elected for a second term.
4. Explain why antique things are of big value today.
5. Explain where the tradition of making a pumpkin cake for Thanksgiving Day comes from.
6. Explain why the Soviet Union fell apart.
7. Explain why some students cheat.
8. Explain how high heels were introduced.

Some more topics for academic essays writing: Continue reading…
Comment
Posted by Julia R. to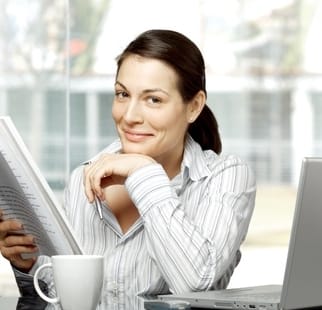 Narrative essays are on the list of basic essays that students have to be familiar with. For some these are the hardest to write, for they require fantasy and writing style.
We examined the tips available online and now offer you the basic rules that professionals use for writing a narrative essay.
To make these guidelines even more valuable, we also share some of our professional essay writing tips that come directly from our experience.
1. Writing a Narrative Essay. Getting Started.
Definition:
A narrative essay is a story about your experience, either imaginary, or real. It can also tell a story of somebody's life.
General guidelines:
- think of a story you want to write about;
- choose the most interesting fact/idea for the thesis;
- make notes of the parts that are to be the highlight of the essay;
- make an outline.
Our tips on writing narrative essays:
Comments (3)
Posted by Julia R. to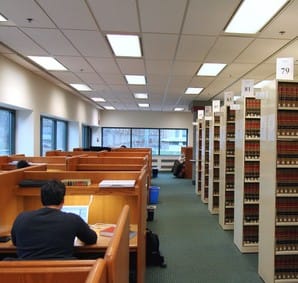 With all these kinds of assignments it's easy to get lost and confused about what an analytical essay is.
To help you out we did some thorough research to come up with guidelines on writing an essay that can satisfy your teacher/professor. Our writers also contributed to this list by giving their professional advice on the topic. And that means a lot – expert advice is the best and you have the chance to check it out for yourself.
These tips should sort out a lot of stuff about this specific type of assignment. Be sure to read them carefully and you're all set for a good grade on your next analytical essay!
Continue reading…
Comments (20)
Posted by Julia R. to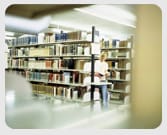 Deductive methods are something you meet with on the ordinary basis. However, when it's time to write a custom deductive essay, you feel confused and unsure in our writing skills. To give you confidence, we propose these guidelines for writing deductive essays custom. They are based on a deep analysis of the available writing tips. Our professional writers also dedicated their time to this article and gave some advice on how to be successful in essay writing.
1. Deductive Essay Writing Tips. Getting Started
Definition:

Deductive essay is a way to draw a conclusion from the offered information.

General guidelines:

There is a certain terminology you need to be familiar with in order to write a good deductive essay:
- Premise – a basic fact or belief that is used as the basis for drawing conclusions. For example, all females are human beings.
- Evidence is the information you possess. Our evidence, for instance, is that Lindsay is a female.
- Conclusion is the final analysis, in which the premise and the evidence are balanced properly into something like this: Lindsay is a human being.

Our tips on essay writing: Continue reading…
Comments (3)
Posted by Julia R. to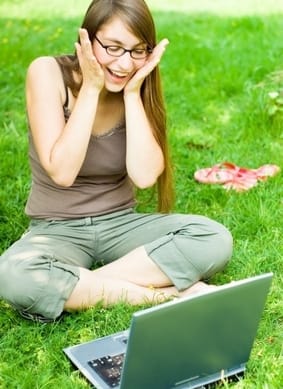 Scholarship essays are, without any doubt, on the list of things which can greatly affect your life.
College admission boards and scholarship committees are looking for new effective ways to discover talented students who can easily and successfully communicate their ideas in writing. Scholarship essays have become an effective tool in this search. To help you out, we have conducted a thorough research and evaluated plenty of tips on writing a scholarship essay. Let's take a closer look at these practical recommendations.
1. How to Write a Scholarship Essay. Gathering Ideas
Definition:
A scholarship essay is a convincing paper that tells a college admission board why you are the right person to give a scholarship to.
General guidelines: Continue reading…
Comments (3)
Posted by Julia R. to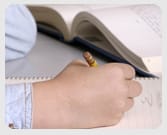 I can easily understand you if you are feeling confused about all those essays that come as lovely assignments. I suggest you print out this page at put it in front of your computer to help you with every type of essay you have. Why? Because it characterizes all the most popular essay papers:
Five-paragraph essay. It is a typical assignment for high school students, aimed at teaching them how to organize and develop their ideas in essay writing. It can also be a very useful way to write a complete and clear response to an essay question on an exam. It has five paragraphs.
Admission essay. The application essay is often the only guide admissions officers have of your ambition, personality, and interests. As a result, your admission essay must be unique, captivating, and informative.
Argumentative essay. The point of an argumentative essay is to persuade the readers that what you believe in is more correct and truthful than others' beliefs. Argumentative writing is the act of forming reasons, making inductions, drawing conclusions, and applying them to the case in discussion.
Cause and effect essay. These papers are on the list of the most frequently assigned essay writings. You can focus on writing about either the causes of something or the effects of something, not both. The reason for this is that it is simply not wise to try to cover too much information in a short essay. However, the long papers can include the investigation of both causes and effects.
Classification essay. Here, you separate things or ideas into specific categories and discuss each of them. The essay is organized by defining each classification and by giving examples of each type.
Comments (3)