Posted by Daisy to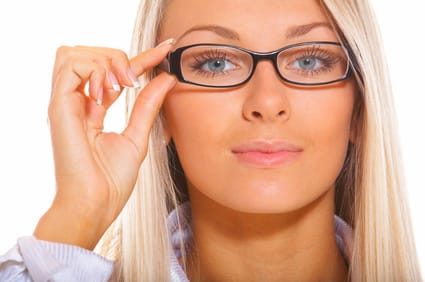 The question is, why paying for proofreading to someone who you barely know when you can get free proofread papers – all that it takes is to learn to proofread and remember a couple of simple rules!
Proofread Technique Definition: Learn the Idea of the Procedure.
Well, it's time to unravel the mystery and learn the answer to the question "What is proofreading?"
Here's one of the best attempts to define proofread procedures, or, as most students Google it, "proofread definition:"
Proofreading means checking the text for any semantic, lexical, grammatical or stylistic inconsistencies. Continue reading…
Comments (4)
Posted by Julia R. to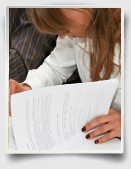 Essays that you will have to write so frequently in your academic life might take various forms and they can be done in different formats. However, a five paragraph essay is a standard format that you can use to write any of your papers, and it will not be a mistake (unless else was required).

If you are still not sure what basic essay format is about, we are ready to provide necessary explanations. Let us offer several steps you should take to prepare a paper using basic essay format.

Basic essay format: step 1

You have to start with the development of a thesis statement. Although it is not a separate paragraph in your essay, this small part plays a significant role. Here you have to make your argument and state the purpose of writing your essay.

Basic essay format: step 2

Now you can get down to writing an introductory paragraph. It is the first paragraph in an essay written using basic essay format where you give an overview of your topic. Mind that usually a thesis statement appears at the end of the introductory paragraph.

Basic essay format: step 3

After that, pass to the longest part of your essay – the main body. As a rule, basic essay format requires three body paragraphs that support your arguments. However, if you have something really important to say, have enough facts and evidences, you may write more than three paragraphs. Anyway, it will also depend on the word limit (if any) and other requirements of your teacher.

Basic essay format: step 4
Continue reading…
Comments (2)
Posted by Julia R. to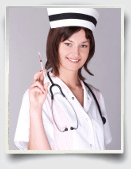 "A nurse will always give us hope, an angel with a stethoscope"
Carrie Latet
So, are you ready to be an "angel" for sick people, give them hope every day, and take care of them?
Hope you have weighed all of the pros and cons and now you are 100% sure that you want to be a nurse and need to apply to a good nursing school.
We have to warn you that the competition is going to be tough, and it is really not easy to enter a nursing school even with the best test scores and high GPA.
This is why you have to invest a lot of effort into the completion of your nursing application essay and make it stand out. How can you do it? Well, at least, do not make some common mistakes that many students make in their nursing application essays.
Below we list some of them so that you could prepare a perfect nursing application essay.
Nursing application essays: mistake #1
Without a real-life story, a nursing application essay is worth almost nothing. Enumerating personal qualities that a nurse should possess will not work. Tell a story that will show the admission officers how helpful you were and provided care to somebody.
Nursing application essays: mistake # 2
Your nursing application essay will certainly lose a couple of points if you do not mention some nursing-related experiences. A strong intention to become a nurse is, definitely, great. However, if you have no idea what nursing is all about, your essay will not be convincing.
Nursing application essays: mistake # 3
It is ridiculous to remind about that, but some students still fail to mention the reasons why they want to enter a certain school. Do not make this mistake in your nursing application essay.
Now it is pretty much clear and it won't take too much effort from you to manage the task of writing a nursing application essay.
Comments (2)
Posted by Julia R. to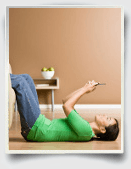 We are sure you do not find your assignment to write a remembered event essay too complicated. What is so special about it? You just have to tell about something that once happened to you and you still can remember that event.

It is a bit weird, but events like that are the main problems for many students who have to prepare remembered event essays. They claim that nothing special has ever happened to them, thus, they have nothing to tell about in remembered event essays.

If you are one of them, let us remind you something that will be useful for the completion of your remembered event essay.

Personal experience in remembered event essays

It is simply impossible that nothing interesting, bright, and exciting has ever happened to you. Maybe, you have never been to Paris or North Pole, have never seen a tiger in the jungle, or have never done sky-diving.

Yet, it does not mean you have nothing to write about in your remembered event essay. Do you remember the first day when parents bought you a dog? Do you remember the last Halloween?

Do not think that remembered event essays should be devoted to something that changed your life completely. You can create an amazing, a funny story about anything.

Finally, if you really have lost your memory, make up something for your remembered event essay.

Other experiences in remembered event essays

Not only personal experience can be the basis of remembered event essays. Some events of national and international scope will also work. It can be something like the inauguration of Barack Obama, the announcement of the war in Iraq, hurricane Katrina, and so on.
Continue reading…
Comments (2)
Posted by Jack Milgram to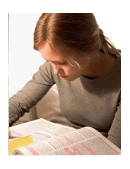 We are not going to persuade you that writing division and classification essays is not that difficult and you will easily cope with this task. You will have to write at least one division and classification essay to make sure that it is really so.

If you lack experience in writing division and classification essays, we are ready to provide some prompts.
So, you should start with selecting a topic for your division and classification essay. Fortunately, the dearth of ideas will not be the biggest challenge of yours when writing your division and classification essay. After all, almost everything in this world can be classified and divided.

Here are some topic ideas for your division and classification essay:
Your peers;
Cars;
Food;
Animals, etc.
You can get more vivid examples after looking through free classification and division essays.

Well, after you pick a topic for your division and classification essay, you will have to take the following steps:
Identify the purpose of writing your paper. What are you trying to prove or say about the topic of your division and classification essay?
Make categories/divisions;
Make sure that all categories fit the main idea of your work;
Find good examples for each category to support it;
Mind that the introduction and conclusion of your division and classification essay will not include any categories. They should be arranged in a regular way.
Comment
Posted by Jack Milgram to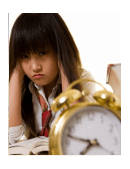 If you have never done grade 12 essays before, this task might seem really challenging to you right now. Still, we have to say that it is just your imagination that makes you think so.

Grade 12 essays are very similar to those you have completed before. Maybe, grade 12 essays are a bit longer and require more efforts and knowledge of yours. However, we know for sure that grade 12 essays are something you can cope with.

Here are a couple of general facts about grade 12 essays that will help you get rid of your fears and worries.

Grade 12 essays: fact #1

You will have to write an essay on one of those subjects you have studied: History, English, Literature, etc. So, if you attended classes and were attentive enough, you will not face too many problems.

Grade 12 essays: fact #2

To write your grade 12 essay, you will have to use one of those essay types. Please, do not tell you have no clue what essay types mean! Better recollect all the rules of argumentative, persuasive, expository, etc. essay writing. Here you can find tips for writing cause and effect essays and expository essays.

So, there seems to be nothing new about grade 12 essays. Besides, your teacher will definitely provide you with detailed instructions.

What can we add to the above-mentioned facts? Probably, you want to know some typical characteristics of a good 12-grade essay. Here is a short list for you:
Your 12 grade essay should be properly organized, have a strong thesis statement, and transitions between paragraphs.
Assertions that you make should be well grounded and supported with evidences.
You need to choose proper words and vary sentences in your 12 grade essay.
Finally, make sure your 12 grade essay is grammatically correct.
Comments (2)
Posted by Jack Milgram to
It is not a secret that students who face problems while preparing academic papers search for help online. If you are looking for information on how to write support essays, this article is just what you need.

Here we will talk about a support essay, what it is, and what requirements should be met.

WHAT ARE SUPPORT ESSAYS ABOUT?

A student should demonstrate his/her competency in creating a thesis/support essay, by introducing a topic clearly, presenting a precise thesis, and supporting it with strong evidences.

Thesis/support essays may be compared with short reports or critical papers.

Usually, it does not take too much time to create support essays. This is why such essays are frequently assigned at exams. Besides, students might have to write application letters in the form of thesis/support essays.

The scheme of writing is rather simple:
Your tutor gives you a topic – make sure you understand it;
You choose an idea to develop – write it down, it will be your thesis statement;
You should back up this idea with good examples – think of some supporting arguments, facts, etc.;
You should make a catchy ending – use an apt quotation;
You have to edit your support essay – first rest and then start editing.
WHAT ARE THE PECULIARITIES OF THESIS/SUPPORT ESSAYS?

You have a wonderful opportunity to demonstrate all obtained knowledge and skills when writing the support essay. Use your creativity and analytical thinking. Below you will find several issues to consider while writing the support essay: Continue reading…
Comments (4)
Posted by Jack Milgram to
How is the process of proofreading college essays organized? This is the question that usually bothers students. You can hear it many times from teachers, friends, experts and others that proofreading a college essay is a very important process. However, not every one of you pays some specific attention to it.

The problem of proofreading a college essay can be understood. Usually, you do concentrate on the content, sometimes on stylistics, less often even on grammar. You gather your last strengths and desire to edit the paper. But when it comes to proofreading a college essay, everything stops, as in England for five o'clock tea. You lose concentration, skip over mistakes, in other words – do everything to make yourself irritated with a process of proofreading a college essay.

Hey, relax, and take our advice on proofreading a college essay into consideration: Continue reading…
Comment
Posted by Jack Milgram to
No doubts, every kind of written paper should be checked and edited. Editing an essay is one of the most important stages of writing an essay. Whether you have bought an online essay or whether you have written your essay by yourself, you should read it once again from the very beginning and edit the essay.

As soon as you have finished the drafts of your essay, you should read it from the very beginning. It is advisable to read and edit the essay a few hours later, after you have finished writing, otherwise, your attention will be directed to the content of your essay, but not to the mistakes. We will present you the basic components of the essay editing. Continue reading…
Comment (1)
Posted by Jack Milgram to
When you want to get an A+, you should be ready to spend some time and efforts. The process of writing an essay is not easy. You have to take several steps in order to write a successful essay. Essay proofreading is one of such steps and we try to describe the main points of this assignment.

First of all, you should remember that essay proofreading takes place only after your work is edited. So, all lexical mistakes and logical connection between the sentences should be checked.

When proofreading your essay, pay attention to grammar, spelling, and punctuation mistakes. Even if you are sure in your custom writing abilities, it is better to check yourself. Continue reading…
Comment (1)