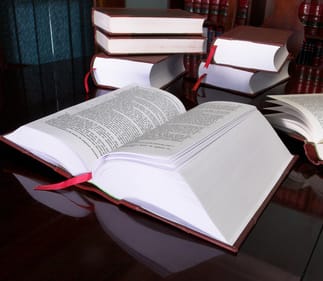 This is it – the finish line! Statistic shows that once you are done with big pieces of writing like a Literature Review and Dissertation Methodology, and even settled everything with those copyright peculiarities and problems, you are absolutely, totally and surely ready to write the Results.
Now get ready to severely violate the first amendment to the Bill of Rights because there is no place for personal opinion in the Dissertation Results. All of your findings have to boil down to a concrete, honest and clear statement of facts.
They have to take a shape of complete statements, and for this you will have to go back to the Dissertation Introduction and Literature Review sections. Your goal is to remind audience about the hypothesis of your dissertation and state whether your results support it, or they are totally different.

The Dissertation Results section
has to start with the introductory paragraph, in which you should say a few words about the chapter of dissertation writing and its structure.
You should also refer to the Literature Review and remind about its theoretical findings to see whether they match your thesis, or it suggests new findings. Whatever the outcome of the comparison is, make comments on it.
As to the structure of the Dissertation Results section, it is better to organize the chapter thematically, following the pattern of the Literature Review, and give more attention to the themes that popped up unexpectedly during the research.

Results can be of two kinds: quantitative and qualitative. The first type of outcomes includes all kinds of statistical information, testing and graphics. To evaluate these results appropriately, you have to follow the research question of dissertation writing to see how your outcomes are linked with the suggested hypothesis.

Qualitative results usually represent a summary of the most important findings of dissertations writing, and provide an analysis of them. When analyzing and evaluating, start with the individual viewpoint, and then transfer to the commonly used ideas and topics. Your task is to capture the insight of the findings.

A lot of people have always thought that dissertation is the synonym of a graveyard for young and struggling scholars! Well, not anymore!
You can use our writing tips to succeed in writing your dissertation! Be sure to check out our blog for some more great writing tips! Good luck with your dissertation!
Comments (4)