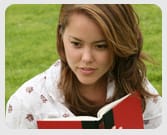 The crew of "In Love with Dissertation Writing" radio spent several sleepless nights trying to figure out what is more interesting: to tell about a new recipe of a great chocolate pudding, or to talk about ideas on writing a dissertation introduction. We decided that cooking is more fun, but then came our chief editor and said that we are crazy lunatics, and that he pays us to give advice on dissertation writing. So off we go….

A dissertation introduction in a dissertation begins from the main problem. It means that you do not need to write any hook sentences. It is better to start from the issue itself. The reason for such a beginning is simple. A dissertation has to be significant, and the significance in its turn has to be obvious from the very beginning, meaning from your question. But hey, at least in one type of academic paper you can sigh with relief – no need to demonstrate creativity, geniality, originality, and ability to invent, yay!

What you need to do in dissertation introduction, however, is demonstrate your competence and research skills. You also have to stress your professional domain and the ability to present findings.

If you are scratching your head and thinking of what is more to add to a splendid and beautiful introduction, add motivations! But they shouldn't sound like this: if I lose 10 more pounds, that cutie will ask me out. That's a pretty useless motivation for dissertation introduction writing, as to me. Focus on your topic and prove that the point you are to prove or the answer to the question you are to find is the only way out in a situation that bothers a lot of researchers.

Finally, the last part of Introduction is the discussion. Your goal is to explain the positions of the previous researchers on the topic, the materials you used, and case studies.

A lot of people have always thought that dissertation is the synonym of a graveyard for young and struggling scholars! Well, not anymore!
You can use our writing tips to succeed in writing your dissertation … or you can place an order with our custom writing service.

You will get your papers custom written for you on the spot!

Need a literature review, discussion, or conclusion only? No problem – fill out the custom papers order form and you are half way through! When buying a custom written dissertation, you receive timely and quality writing.

Would like to receive a discount? Come and chat with us live – the purchasing process is easy!

Our service is unique: you get your essay by the deadline you set and all you need is to pay using a credit card, PayPal, Wire Transfer or any other method that is convenient for you.
Comments (2)