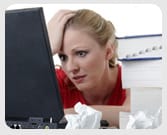 A thesis statement is not as narrow as dissertation writing can get. Any thesis statement is based on a hypothesis – a suggested explanation for a phenomenon or of a reasoned proposal suggesting a possible correlation between multiple phenomena. Here is what you need to know to write a good hypothesis.
1. Writing a Hypothesis. Basic Information
Definition:
The hypothesis is a reasonable scientific proposal. It is not a statement of fact, but a statement that takes us beyond the known facts and logically anticipates the substance of new knowledge.

General guidelines:
– your hypothesis has to be based on the known facts; therefore, conduct thorough researches before writing;
– prove that your hypothesis is testable by making experiments to prove your theories;
– each separate experiment has to have its own hypothesis;
– a single hypothesis has to unite all the sub-hypotheses;
– your general hypothesis can be included in the summary at the beginning of your thesis.

Our tips on writing a hypothesis:
Sometimes it takes several tries to write a good general hypothesis. The best one may come after diving even more into the topic.
2. Writing a Hypothesis. Types of Hypotheses
Definition:
Depending on the type and purpose of assignment, your hypothesis may come in different shapes.

General guidelines:
– Casual relationship – an assertion of causation. For example, if a particular independent variable changes, then a certain dependent variable also changes. This formulation, also known as an "If and Then" statement, applies whether or not a proposition asserts a direct cause-and-effect relationship.
– Possible correlation is stating that "A is related to B". In this case, quite commonly intervening variables become involved, possibly giving rise to the appearance of a direct cause-and-effect relationship.
– Statistics features a rather more general concept of a hypothesis: this involves making assertions about the probability distributions or likelihoods of events.

Our tips on writing a hypothesis:
Be sure to contact your supervisor when preparing to write a hypothesis. Otherwise, your may end up with false statements.
A lot of people have always thought that dissertation is the synonym of a graveyard for young and struggling scholars! Well, not anymore!
You can use our writing tips to succeed in writing your dissertation … or you can place an order with our custom writing service.

You will get your papers custom written for you on the spot!

Need a literature review, discussion, or conclusion only? No problem – fill out the custom papers order form and you are half way through! When buying a custom written dissertation, you receive timely and quality writing.

Would like to receive a discount? Come and chat with us live – the purchasing process is easy!

Our service is unique: you get your essay by the deadline you set and all you need is to pay using a credit card, PayPal, Wire Transfer or any other method that is convenient for you.
Comments (4)