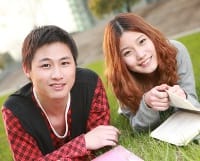 Well, it's time to plan your study! That sounds great and really exciting, but… what is a study plan, after all? It looks like you could use some help. So take a look at the best study plan guide ever!
Study Plan Definition: Learn What You're Dealing with
Back to the definition:

A study plan is an outline for the course curriculum.

All in all, a study plan is essentially a timetable that answers the questions "what?" and "when?" Meanwhile, you're welcome to deal with the "why" question and think what you need these subjects for.
Study Plan Elements: Read About the Anatomy of Real Orderliness.
Open any study plan sample and you'll see 5 main elements there:
Main subjects;
Time alloted (if needed);
Semesters;
Credits (if needed).
Believe an expert – an example of a study plan won't teach you any bad. And there are 11 essential elements to learn from it:
Study Plan Example: 11E (Eleven Essential Elements) to Remember.
It's time true professionals told their secrets! Here are the elements that all study plan samples are based on:
Your priorities.
Think carefully what subjects you need to learn to reach your goal and build a splendid career.
Your goals.
List your main goals and think of the subjects that you will need to reach them.
Your interests.
Even though there are compulsory subjects, you still need to choose the things that you want and like to do.
Your time.
Manage your time carefully – plan your studying and practicing time.
Your tests.
Think of the tests you will have to take and your abilities.
Your character.
If you prefer to go into details, make your schedule more detailed; if you think and act quickly, leave some time for checking, etc.
Your learning approach.
Spare some time for memorizing if you prefer a logical approach; learn to analyze things carefully if you prefer to cram rather than to understand.
Your creativity.
Don't turn studying into a boring routine – let your imagination loose!
Your speed.
Calculate how much time you spend on learning each subject.
Your enthusiasm.
Pick the subjects that you feel like learning. Did you say you didn't care for any? Then motivate yourself with something!
Your abilities.
Don't overestimate yourself – you'll get pretty tired soon.
Don't underestimate yourself – you'll get pretty bored.
Be objective about your skills and creating a study plan will turn into fun!
That was pretty simple, wasn't that? And now it's time to see some real examples of study plan writing!
Study Plan Template: Just Follow Ten Step-by-Step Instructions!
Well, you're fully armed and ready to create a study plan of your own. However, here's one more surprise for you – one of the most fantastic examples of study plan ever! Take a look at this scheme:

1st Semester
2nd Semester
3rd Semester
4th Semester
Compulsory
Subject #1 (e.g., Social Geography)–Main Course
Subject #1 (e.g., General Economics)–Main Course
Subject #1 (e.g., Political Science)–Main Course
Master/Bachelor Thesis
Subject # 2 (e.g., Human Geography)–Main Course
Subject #2 (e.g., Macroeconomics)–Main Course
Subject #2 (e.g., Political Economy)–Main Course
Subject #3 (e.g., Cultural Geography)–Main Course
Subject #3 (e.g., Microeconomics)-Main Course
Subject #3 (e.g., Political History)–Main Course
Subject #4 (e.g., )–Main Course
Subject #4 (e.g., History of Economics)–Main Course
Subject #4 (e.g., Political System)–Main Course
Elective
Subject #5 (e.g., General Geography)–Elective Course
Subject #5 (e.g., Mainstream Geography)–Elective Course
Subject #5 (e.g., Public Policy)–Elective Course

You're almost there – don't forget to read some free tips.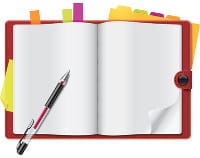 Study Plan Recommendations: Adding Significant Final Touches.
To make your plan complete, try to…
Check that the time frames are right;
Ask yourself if any of the subjects listed causes confusion;
Be positive about future studies.
Hurray! Your plan is finished – all you're left with is studying now; and that's pretty easy, isn't it?
Comments (1)