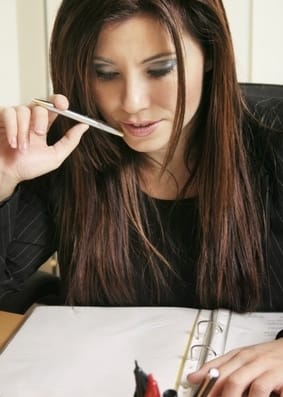 Even though magazines and websites are full of movie reviews, you might still feel frustrated and confused when assigned to write one. You might even end up reading a movie review in a local newspaper and trying to understand how it is organized. Do not waste your time! Instead, take a look at these free writing tips to make your essays stand out.
1. How to Write a Movie Review. Before Writing
Definition:
A movie review gives clues as to whether readers will find the movie worth watching or not. It is frequently confused with a movie critique. The main difference is that a critique discusses separate parts of the movie and tells what can be improved.

General guidelines:
unless you are assigned one, select a movie;
get familiar with the context of the movie, its director, actors, and their background;
formulate your opinion about the movie in one sentence;
select particular scenes from the movie or find other arguments to support your opinion;
identify the target audience of this movie;
Our tips on writing a movie review:
Try to choose a movie you like. It will prevent you from making negative statements, which usually irritate readers.
If it is a new movie, you can compare its quality to the quality of the advertisement campaign that preceded it.
Avoid childish statements (it was horrible, I enjoyed it, the best movie ever), and give a more sophisticated feedback.
2. How to Write a Movie Review. The Introduction
Definition:
The Introduction of the movie review is usually the hook to gain attention.

General guidelines:
briefly summarize the main plot lines of the movie and cover the major events, but do not ignore the surprise plot twists and the ending;
express your impressions;
make your paper interesting and informative;
Our tips on writing a movie review:
You can compare/contrast the movie to other works of the same director.
3. How to Write a Movie Review. Components for Evaluation
Definition:
The components for evaluation are separate parts of the movie which can be reviewed in your essay.

General guidelines:
evaluate the plot, discuss the main turning points in the movie; analyze the important scenes, which reveal the characters' thoughts and feelings, the opening and closing scenes, and the significance of subplots;
if the movie involves actors, as most of them do, mention who is starring in the movie; say how well they acted, in your opinion;
analyze the setting and what it tells you as a spectator;
analyze the characters, their dialogues and other interactions;
give specific details on how well the movie was shot and directed, and whether the lighting was good in the most touching or tragic scenes;
tell if the movie had its own score, or featured songs of popular performers.
Our tips on writing a movie review:
Be honest and open-minded.
Since you are sharing your ideas and impressions, be ready for negative responses. It's okay, because other people may have their own opinions, which are different from yours.
As you see, these writing tips tell you much more than a movie review in a local newspaper could tell. Feel free to use these strategies and enjoy great results.
Comments (5)