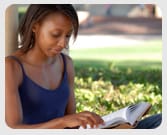 Literature reviews are not taken seriously sometimes. However, they are an important part of any dissertation writing, and can spoil overall impression if badly written. To prevent you from failing, we give you these literature review writing tips. They are based on a thorough examination of possible online tips and supplemented with our professional dissertation writing advice.
1. Writing a Literature Review. Before Getting Started
Definition:
Literature review shows your thorough investigations and acquaintance with sources related to your topic.


General guidelines:
a literature review is not a simple listing, but a critical discussion;
it has to compare and contrast opinions;
it has to relate your study to previous studies;
it has to show gaps in researches;
choose a research question;
compile a list of the main areas and questions involved;
identify sources;
read and take detailed notes;
group literature into categories to make it easier to track;
Our tips on literature review writing:
A thing that can be helpful in finding sources is choosing a topic narrow enough to provide quality investigations.
Start writing down detailed data on sources from the very beginning of investigation.
2. Writing a Literature Review. Structure
Definition:
You will need to group together and compare and contrast the varying opinions of different writers on certain topics.
General guidelines:
An Introduction. It has to be short and clear. Tell the reader about the main topics and arguments.
Main Body. Here, arguments have to be backed by evidence – facts and opinions. Give preference to facts.
A Conclusion. Say, which pieces are best considered in their argument, are most convincing of their opinions, and make the greatest contribution to the understanding and development of their area of research.
Be objective. Has the author given enough information on the topic he has researched? Is there any prejudice?
Be critical. Research the design and methodological issues proposed by the authors.
Give credits to those authors that were persuasive.
Give an evaluation. Are the author's arguments and conclusions convincing? Does the work ultimately contribute in any significant way to an understanding of the subject?
Our tips on literature review writing:
In Introduction, be brief, but don't overdo on it. Write in short and informative sentences. They have to give the precise amount of information, but should not send your reader wandering about abbreviations you use.
Divide works into categories: those that support your point of view, and those that are on another side of the road.
Your literature review should not present new primary scholarship.
Edit a literature review. Check all your questions to make sure you've given good answers.
Note that the way you write a literature review is the way you present your main work.
A lot of people have always thought that dissertation is the synonym of a graveyard for young and struggling scholars! Well, not anymore!
You can use our writing tips to succeed in writing your dissertation … or you can place an order with our custom writing service.

You will get your papers custom written for you on the spot!

Need a literature review, discussion, or conclusion only? No problem – fill out the custom paper order form and you are half way through! When buying a custom written dissertation, you receive timely and quality writing.

Would like to receive a discount? Come and chat with us live – the purchasing process is easy!

Our service is unique: you get your essay by the deadline you set and all you need is to pay using a credit card, PayPal, Wire Transfer or any other method that is convenient for you.
Comments (3)