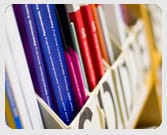 Looking for a nice job? Write a professional job essay!
Do not know how to do it? Read the information below and become an expert in a job essay writing!
A job essay is typically required when applying for a position. It demonstrates the essay writer's writing skills and critical thinking abilities. The paper is usually done in response to a question or a statement about the applicant's work habits, personal and professional traits, professional ambitions, his or her team playing spirit and abilities helpful for the organization.

Job essay writing presupposes following the rules common for all papers, such as:
Job essay introduction should clearly state the subject the writer is going to disclose; it should contain specific thesis statement. Job essay introduction is the only part where the first person narrative can be used; the rest should be done in the third-person narration.
The body of a job essay discusses the arguments presented in the essay introduction. Note that your job essay should resemble the organization of the paper: you should resort to opinions, ideas and facts got from reliable sources. Therefore, we advise you to consult some authorities in the field to get sufficient information about the problem under analysis.
The conclusion of your job essay presents some perfect decision which you have worked out while discussing the problem. Mind that this is your last opportunity to impress the employer, so consider it seriously.

Job Essay: Useful Hints
Some companies offer online competition of the job essays, others may ask to handwrite the paper;
Give a critical evaluation of yourself; do not boast of your achievements and do not make it look low self-esteemed;
Show your positive attitude towards the work, explain how you look up to challenges and how you are going to become a team worker;
When asked to react to some question try to understand what the question was asked for and only then start answering.
Needless to say, composing a job essay is vitally important for your career goals. That's why you have to do your best to write an essay which can contribute to your success.

Essays are the most common academic paper that looks might seem easy to writer. Our free essay tips will help you to get through any kind of essays. Still, if you are stuck on writing, you can always ask us for help!

Our custom written essays are well-structured, professional, and cover the material in-depth. Simply place an order with our custom writing service, purchase the essay using any payment method from available ones (PayPal is available) and get your A+ papers.

Buying an essay is easy! Buy your paper now and secure yourself an excellent grade!
Comments (10)