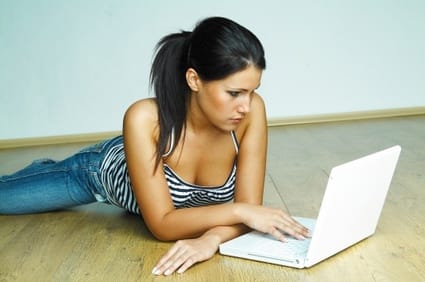 From writing articles to selling own books… who knows, how it is going to turn out. But at first you will need some writing assistance.
How about some article writing tips? We did some research of writing guidelines, united them, and also added our own professional guidelines on writing a magazine article.
1. Writing a Magazine Article. What You Need to Know
Definition:

A magazine article is a short non-scientific writing that is aimed at a specific interest group.

General guidelines:
be sure to choose a topic you feel interested in and know a lot about;
never choose a general subject; an editor is looking for a small interesting story, and not for a science book;
do some research to find out which magazine is likely to publish your writing;
every magazine has a "style sheet," a list of instructions to writers on the magazine's subjects, tone, and approach that can help you to understand where you want to write to;
Our tips on writing a magazine article:

Give yourself time to prepare. For example, during the week, write on separate colored sheets of paper interesting topics that come to your mind.
You can also carry a digital camera around with you. An event can pop up unexpectedly, but you will be right there and ready.
2. Writing a Magazine Article. Writing Tips
Definition:

A magazine article doesn't have a certain structure, like a news item and its upside-down pyramid. But there is also some work to do.

General guidelines:
Once a topic is chosen, and you've listed all possible sources, it's time to use them. People can also be sources. Arrange appointments with those who interest you, and prepare questions concerning your article. Don't forget to take notes.
Write a headings that is both informative and catchy.
Create a motivating topic sentence;
Show, not tell – this is the golden rule of all writers;
Stay firmly on your writing goal and don't get carried away from your research and topic while writing;
No matter how narrow, your topic still has to have several subtopics that you will develop in your body paragraphs;
Think about illustrations. Usually, professional photos are obtained from agencies such as AP (Associated Press). But the subscription costs quite a lot. At the same time, illustrations are a good way to get attention. So, if you are writing about dog parks, why not take a camera and go there for some original pictures?
Inexperienced writers sometimes feel tired after writing few paragraphs. This is not the proper time for challenges. Put your article aside, and have some rest. You can not only prevent yourself from making a poor job just to get rid of it, but come up with a fresh look on a specific issue you are writing about.
When you finish writing, put it aside for some time. Let your mind cool off a little, and then try to take an independent look at what you have written. If you can't, ask your family member/friend/anyone whose opinion you value to read your article and give feedback.
A journalist has to be flexible, especially an inexperienced one. If a qualified person tells you that some things have to be rewritten, do it. Later you will develop your own intuition for correct writing, but for right now – learn. Do not be offended by criticism.
The final step is to submit your material to a publication. Send an article to the editor. In your cover letter to the publication, explain your familiarity with the magazine. It shows that you did some research, and that your writing most likely corresponds to the demands of the magazine.
Our tips on writing a magazine article:
Scanning Google for related topics can also be a good idea. You can find really interesting materials that can be added to the article. Additional materials always make articles look more professional.
Be creative. Don't put yourself into a box of writing rules and regulations, and don't be afraid to open your mind and feelings. Readers appreciate it.
After your article is written, read it aloud to see how words fit together.
It is easy to find good writing tips for your essay or an article. Our database has information that will help you to accomplish any paper without the need of buying it online.
Comments (55)