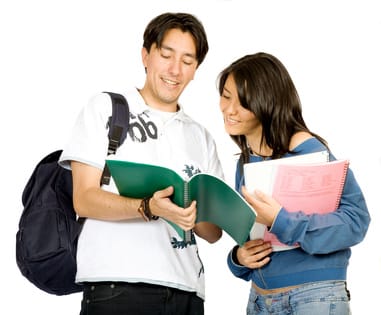 A research proposal is like a final rehearsal before your investigation. This research proposal sample and the expert comments that accompany it will help you write winning proposals of your own.
A Free Research Proposal Example
A research proposal should briefly discuss all important details of your future investigation. This is why you should include all the following sections from this research proposal example in your proposal:

OBJECTIVE What are you going to study? Create a brief roadmap for your project. Avoid beating around the bush and directly state your objective: "This study analyzes…"
This study analyzes the effects of teachers' non-verbal responses on students' outcomes. Specifically, it investigates the relation between teacher's postures, gestures, facial expressions, eye contacts and humor on one hand and, on the other hand, students' perceptions of his/her professionalism. First, this project will show that students consider teachers' non-verbal responses as important means of communication in the classroom setting. Next, this study will explore teachers' attitudes to non-verbal communication. Finally, it will offer possible solutions that could help teachers use non-verbal cues more effectively.
HYPOTHESIS What are you going to prove? Make it simple: "The hypothesis of this study is…"
The hypothesis of this study is that there is a direct relationship between teachers' positive non-verbal cues, such as postures, gestures, facial expressions, eye contacts and humor and students' motivation.
BACKGROUND What have scholars written about this problem? Are there any controversies or gaps in literature?
Subapriya (2009) and Negi (2009) stated that that teacher's non-verbal communication can be an effective alternative to discipline techniques. On the other hand, Andrade and Williams (2009) noted that the impact of teachers' non-verbal responses on students' performance is insignificant. There is a gap in the literature exploring students' perceptions of teacher's non-verbal cues. This study will try to fill this gap.
SIGNIFICANCE Why is your study valuable today?
Modern teaching methods are different from previous methods in which students were only "passive listeners". Modern methods require students' active participation in study sessions. This is why the warm relationship between students and teachers, as well as the psychological climate in the classroom play an important role in present day education.
THEORETICAL FRAMEWORK What definitions and/or categories are you going to use?
This study will use the classification of non-verbal cues and responses that was created by Subapriya (2009).
METHODOLOGY What research methods are you going to use? Who will be the participants of your study?
This study will use the qualitative research method. Questionnaires will be distributed among 50 students and 20 teachers of the Seattle high school. Convenience sampling will be used for selecting the participants for this study, because it is the most cost-effective method for this research.
EXPECTED OUTCOMES What is the expected result of your investigation?
This study will evaluate the importance of non-verbal cues as a component of teaching strategies. The main expected outcome is a set of effective solutions to help teachers make best use of non-verbal cues as teaching strategies.
REFERENCES What literature did you use to write this proposal? (10 – 15 sources are usually enough even for a dissertation proposal). Note that this example of a research proposal uses the APA format to cite sources, but you should follow the rules of the citation style recommended by your supervisor.
Reference List
Andrade, M., & Williams, K. (2009). Foreign language learning anxiety in Japanese EFL university classes: Physical, emotional, expressive and verbal reactions.
Sophia Junior College Faculty Journal
, 29, 1 – 24.
Negi, J. (2009). The role of teachers' non-verbal communication in ELT classroom.
Journal of NELTA
, 14 (1), 101 – 110.
Subapriya, K. (2009). The importance of non-verbal cues.
The Icfai University Journal of Soft Skills
, 3 (2), 37 – 42.
…
Comments on the Research Proposal Example
5 reasons why it is a good example of a research proposal:
It includes only specific and relevant information.
It discusses only the most important aspects of the proposed investigation.
It offers arguments for using certain methods.
It is well-structured.
It uses simple and direct language.
5 reasons why you should work hard on your own research proposal sample:
It can become the perfect start to a perfect paper.
It will help you avoid potential errors during investigation.
It helps you build a strong strategy for your investigation.
It is your chance to produce the first positive impression on the committee.
If you have procrastinated trying to avoid the unpleasant moment of starting your research, you can use proposal writing as your chance to start the investigation. It is not as hard as report writing and it will help you get ready for the actual research work.
Now, after reading and analyzing this sample, you clearly understand the main principles of effective proposal writing. It is high time you started working on your own research proposal examples.
Comments (2)