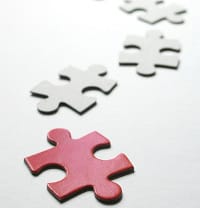 If you're searching for help on how to write a proposal for an essay and are about to start shouting, "For crying out loud, how to write a essay proposal?!", the time has come to check the How-to Proposal 101 that offers you some expert how-to essay writing help.

Let's start and check a sample of proposal – you'll surely enjoy the adventure!
How to Write a Proposal Essay: Start Your Fascinating Adventure!
Now, let's read from the manual that people find when they search for "how-to an essay". It says: no matter how good your paper is, you can't keep your audience's attention all the time.

People need to get some rest, and that's why your speech should be like a cobweb, with several attention-getters and enough elements that can be skipped. To understand how to write a proposal essay, check this scheme:

After each section, make a pause to insert any ideas that you find funny, entertaining and relaxing; however, make sure that your audience shares your opinion. What's more, there are plenty of things to avoid. When you know what must not be in your essay proposal, how to split the paragraphs is all that remains to be done properly.
How to Write a Proposal Essay: Avoiding Each Treacherous Pitfall
And now, check this impeccable how-to proposal essay manual! Containing a proposal sample element for each type of pitfall to avoid, these guidelines will help you answer the notorious question, "what is a research paper and how to write a proposal for it?"

Type

Mistake
Correct Approach
Notional mistakes

paper goal = paper objectives;
paper subject = paper object;
thesis statement (TS) = hypothesis (H);
the facts = the major paper argument.

Objectives are parts of the big goal;
The subject is the broad topic or domain of a research paper, while the object is the issue on which the paper focuses.
TS is your argument, while the hypothesis is a potential solution that you investigate in the paper;
Make your argument by comparing and contrasting the facts.

Grammatical mistakes

poor paraphrasing;
wrong or incorrect format;
lack of connection between sentences;
avoiding the1st person singular.

use synonyms to paraphrase well;
pay attention to all details of he format and follow strictly its requirements;
use conjunctions such as however, nevertheless, moreover, since etc.;
use "I" when it's reasonable to do so.
Well, this is a sample proposal writing example one could only dream of! With a sample of a proposal like this, you won't have to cry "Help me write a essay!" anymore.
How to Write a Proposal Essay: Improvise, Interpret and Impress!
To make your writing truly perfect, make sure that you don't fall for any of these widespread misconceptions:
No use of the first person singular;

You are the author – why hiding it?

Stating only commonplace ideas;

This is your paper – create something original!

Mixing approaches is not good.

It's nice to have proof of your objectivity – and mixed approaches will help you create the essay you want.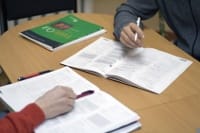 If you are concerned with such issues as what to write an essay on, you should remember that the best topic for you is the issue about which you have a lot to say. That takes care of the "What to write an essay about?" question!
How to Write a Proposal Essay: Check Essential Recommendations!
Check this list of widespread mistakes to avoid all of them and create an essay a student could only dream about!

Clichés and trite phrases;
Using passive voice;
Using such phrases as "In conclusion," "To sum up" etc.
Argument inconsistency.

Congratulations, you went through all the manual – no more unanswered "How can I write an essay?" questions! Now that you know how to write an essay proposal, try creating your own – with all the tips and guidelines above, you're bound to get through it with flying colors!
Comments (3)