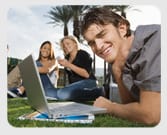 Not a lot of students know for sure how a good classification essay can be written. But once they start surfing the Internet in order to find help on essay writing, they locate several sources that offer different and sometimes incomplete information on the same topic. We've analyzed and studied all the resources, and now we offer you a complete list of custom essay writing guidelines plus professional advice on writing a custom classification essay from our experts.
1. Writing a Classification Essay. The Outline
Definition:

In custom classification essays, a writer organizes things into categories. The classification essay organizes supporting details into three or more groups with each group having its own identifying characteristics.

General guidelines:

When one of the classification essay topics is chosen, your following steps are:

– sorting things into useful categories;
– making sure all the categories follow a single organizing principle;
– giving examples that fit into each category.

Our tips on essay writing:
Classification essays that offer an endless number of classes are very confusing. Make sure you revised your draft and got rid of unimportant categories. This way your essay writing will be free from such abstract words as "miscellaneous" or "others."
When making an outline, choose only one principle by which you are going to classify your subjects.
2. Writing a Classification Essay. Elements of Essay Writing
Definition:

A classification essay is formed by elements.

General guidelines:

There are three important elements to custom classification essay writing:

– Set. Any set, which is to be classified, must share a common characteristic or be able to be distinguished from things outside the set.
– Scheme – the quality, standard, type, or function by which the elements of the set are sorted into classes, that is, the principle of selection for creating the groups.
– Classes. In general, when writing about each class, begin with an explanation of the descriptor, the characteristic which identifies the members of one class and differentiates the members of that class from the members of another class. Then include representative examples of the class.

Our tips on essay writing:
Often, a discussion of the class also includes an evaluation of the worth of this class.
3. Writing a Classification Essay. The Introduction
Definition:

The Introduction states the thesis of your essay writing topic.

General guidelines:

The Introduction of a classification essay is quite straightforward. In the thesis statement, you mention that there are several types of investigated subjects according to their properties. Pay attention to what you are writing because you can accidentally leave out important categories.

Our tips on essay writing:
There has to be a specific reason for writing a classification essay. Make it look interesting. Unexpected classifications of ordinary things are a great way to attract attention.
4. Writing a Classification Essay. Writing Development Paragraphs

Definition:

The developmental paragraphs define each type you mentioned in the thesis.

General guidelines:

The organizing principle is how you sort the groups. Do not allow a different principle to pop up unexpectedly. Here's how you should organize your paragraphs:

– investigate only one category per paragraph;
– write approximately the same amount for each class. Give equal importance to each segment of the classification;
– move from least to most important, and vice versa;
– you can also go from small to big categories.

Our tips on essay writing:
Sometimes it is a good idea to show similarities, or differences between investigated categories.
Use transition sentences to make a neat switch between categories.
5. Writing a Classification Essay. The Conclusion
Definition:

A conclusion gives you an opportunity to summarize the results and prove or deny the thesis statement.

General guidelines:

– conclusion serves to give the reader closure, summing up the essay's points or providing a final viewpoint about the topic.
– conclusion should consist of three or four convincing sentences. Clearly review the main points, being careful not to restate them exactly, or briefly describe your opinion about the topic.

Our tips on essay writing:
Proofreading is mandatory. There's nothing more frustrating than a good written essay that fails because of grammar, spelling, and punctuation mistakes.

Essays are the most common academic paper that looks might seem easy to essay writer. Our free tips will help you to get through any kind of essays. Still, if you are stuck on writing, you can always ask us for help!

Our custom written essays are well-structured, professional, and cover the material in-depth. Simply place an order with our custom writing service, purchase the essay using any payment method from available ones (PayPal is available) and get your A+ papers.

Buying an essay is easy! Buy your paper now and secure yourself an excellent grade!
Comments (4)