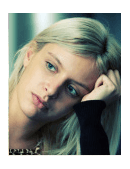 A problem-solution essay is a common assignment for high-school students. Actually, it is not that difficult to complete. We suppose that your main problem is lack of experience in writing problem-solution essays.

However, several reliable guidelines will help you sort everything out and write an A+ problem-solution essay.

First, let us explain you the gist of writing problem-solution essays.

This kind of work boils down to identifying a problem (or problems) and suggesting solutions to it.
Two ways of completing problem-solution essays:
Your tutor may give you a text devoted to a certain problem. Your task is to read the text, define the problem under discussion, decide whether some solutions are suggested, and write your problem-solution paper.
You can be given a certain problem, which you have to consider. Then you will have to suggest solutions to the problem in your essay. You may be asked to propose a solution to different problems, starting from global ones, like pollution or endangered species, to more trivial, like problems with lockers.
Sometimes, you might have to come up with your own problem-solution essay ideas and cover them in the paper. In this case, think about the issues that you are really concerned with.

How should you organize work on your problem-solution essay?

There are just two major steps that you need to take. You have to make two lists. The first one will reflect all the problems that you want to consider. The second will contain all the solutions that you can come up with. Do not neglect making these lists, since it is the best way to organize your thoughts.

So, a problem-solution essay paper is not the most difficult assignment, but it can be really useful if you have problems you do not know how to cope with and solve.

Essays are the most common academic paper that looks might seem easy to writer. Our free tips will help you to get through any kind of essays. Still, if you are stuck on writing, you can always ask us for help!

Our custom written essays are well-structured, professional, and cover the material in-depth. Simply place an order with our custom writing service, purchase the essay using any payment method from available ones (PayPal is available) and get your A+ papers.

Buying an essay is easy! Buy your paper now and secure yourself an excellent grade!
Comments (4)