Posted by Jack Milgram to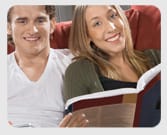 Admission essay requires thorough investigations and long-time preparations. Because the admission process can be the determining point in your life, your custom admission essays writing has to be outstanding. Custom-Writing.org gives you the opportunity to write a successful essay paper. Our guidelines are as detailed, as possible. We are also willing to share our writers' essay writing tips specially for you.
1. Tips for Admission Essay Writing. Preparations
Definition:
College Admission essay serve the purpose of giving personal information. A college/university needs to know more than just your GPA level. It needs to know who you are.
General guidelines:
Different colleges/universities have different requirements for writing a custom admission essay. In order to avoid misunderstandings, find out what exactly does your admission committee want;
When everything is settled, think about the topic. Write down all possible ideas that come to mind. It's better to get rid of extra, than to be short on them;
Don't write a "generic" essay that could pass for one that any other applicant could have written. Everything in the essay should reveal something about YOU and your unique situation;
Our tips on essay writing:
Imagine that you are a college/university admission officer, specializing in economics. Hundreds of essay papers go through your hands every year. Isn't it a weighty reason to write not a good, but the best business admission essay?
Don't try to follow a certain formula that says what words to use, what size custom admission essays should be etc. You and your creativity are the only things that matter.
2. Tips for Admission Essay Writing. Some Help on Admission Essay Topics
Definition:
There is a certain list of topics that is suitable for admission essays.
General guidelines:
General topics allow you to talk about yourself. Here's where you can share your life experience, reminisce, imagine your future, etc;
Specific questions are a little narrower. Tell about your favorites, a lesson learned, or your philosophy;
Creative questions require you to reveal your point of view on a certain issue/event.
Our tips on essay writing:
Ask your family, friends, and people on the streets what are their impressions of you. this survey can be very useful when preparing general topics.
A lot of people are struggling with these questions, whereas they are extremely easy. As soon as you set your imagination free and stop feeling embarrassed over weird things you made up in your mind, questions for essay papers will become your favorite writing.
3. Tips for Admission Essay Writing. The Introduction
Definition:
As in other kinds of essay writing, an introduction in an admission essay will get your readers acquainted with the thesis.
General guidelines:
The hook sentence is very important here. Start with shocking facts, catchy recollections, or anything else that you think will awake readers' interest;
make an essay topic clear in your thesis statement;
provide a smooth transition from the introduction to the main body.
Our college admission tips:
No matter how crazy the beginning is, it's important to be yourself. You don't want to give credit to an imaginary person.
4. Tips for Admission Essay Writing. Main Body and Conclusion
Definition:
It doesn't mean that these two requisites have to be blurred into something united. But a conclusion in custom admission essays can be much more natural than just a separate piece of text.
General guidelines:
Tell a story that comes visually alive as well as intellectually alive. Consider the following information when writing supportive paragraphs for your thesis statement:
if you are giving personal information, try not to give too much/too little data. Look for a balance;
avoid empty paragraphs that make your admission essay boring and ordinary;
enerally, keep in mind that the points about your life that you highlight should be somehow relevant to both your own interest in the field of study, as well as to the concerns of the admissions committee;
don't use long words and obscure vocabulary simply to impress the committee; doing so will come across as artificial and showy;
coherence is important—don't wander off your topic. Make a clear point. Edit out sentences that don't support your thesis;
avoid the big issues; write about the things you are familiar with;
write a clear conclusion that summarizes your work.
Our tips on essay writing:
Your writing style, grammar, punctuation and spelling are the key ingredients to successful admission essay writing. if you feel unsure, ask for professional college admission help.
Give an custom essay paper to your parents/friends to get their feedback. Sometimes it can be extremely helpful in correcting and editing.
Essays are the most common academic paper that looks might seem easy to essay writer. Our free tips will help you to get through any kind of essays. Still, if you are stuck on writing, you can always ask us for help!

Our custom written essays are well-structured, professional, and cover the material in-depth. Simply place an order with our custom writing service, purchase the essay using any payment method from available ones (PayPal is available) and get your A+ papers.

Buying an essay is easy! Buy your paper now and secure yourself an excellent grade!