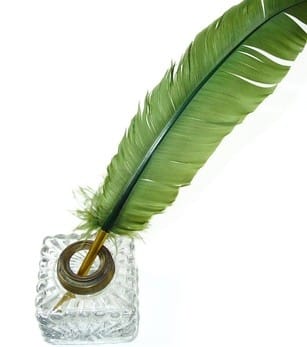 In case, you don't know how to write a good comparison and contrast essay, take a look at these guidelines and essay tips. They will provide you with answers to many of the questions that may puzzle you.
Comparison and Contrast Essay: General Overview
Definition:
Comparison and contrast essays should highlight the similarities and differences between two objects, phenomena, or even people.
General guidelines:
Choose the most interesting topic for your comparison and contrast essay. It has to be a question that appears to be very interesting, mainly – to you;
Chose two or more items, that can be compared and contrasted. It's better to make a list of characteristics that can be analyzed;
State you thesis about the objects that you will discuss;
Our tips on essay writing:
When you write a comparison and contrast essay, you can end up evaluating positive and negative sides of the same thing. There's nothing wrong with it, but make sure that you won't become too judgmental.
Don't turn your contrast essay into a mechanical action in which you merely identify the similarities and distinctions between two things. Make a distinct argument about it.
Comparison and Contrast Essay Writing: Strategies for Success
Definition:
The introductory section has to explain briefly in what way objects A and B are similar to one another and what makes them different.
General guidelines:
To write a good essay paper, you must take your raw data — the similarities and differences that you've observed, and create a coherent and meaningful argument.
You must explain from what kind of perspective your comparison and contrast essay will be written. For example, you can discuss two phenomenon from psychological, social, or even political standpoints.
Explain why it might be interesting or necessary to compare these two objects.
Make sure that your thesis statement is identifiable and clear.
Our tips for essays writing::
Try using a quotation or a paradoxical statement that attract the reader's attention to your argument.
Don't miss the opportunity to sneak a preview for your essay paper by mentioning the subtopics in the final sentence.
Compare and Contrast Essay Writing. The Main Body
Definition:
The Main Body is a set of paragraphs that elaborate your major arguments. Moreover, this part of the paper should provide examples in support of these arguments. There are several strategies that you can choose:
You can first describe the similarities between two things and explain their distinctions;
You can first describe one object and then pass to another. Afterwards, you will have to write a paragraph that highlights both similarities and distinctions;
Finally, one can only compare or only contrast two phenomenon.
Our tips for essays writing::
No matter what you prefer, make sure to give equal amount of attention to both comparison and contrast in your essay.
Don't forget to link your discussion to the thesis. A reader has to have a clear picture of what your comparison and contrast essay is about.
Comparison and Contrast Essay Writing: Drawing a Logical Conclusion
Definition:
Just like the introduction, the conclusion should give a generalization of the thesis.
General guidelines:
A conclusion should occupy a separate paragraph in the paper;
It must restate your thesis in new words and show how you've proven it in the preceding paragraphs;
Finally, it should wrap the essay up with a final sentence or two.
Our tips for essays writing:
Remember that conclusion is an important part of your compare and contrast essay. It can certainly add a few points to your grade, but it can also subtract them. So, be careful while writing this section.
Make sure that it gives a gist of the paper.
Overall, comparison and contrast essays can be interesting and thought-provoking if students regard them as a challenge, but not as a routine that should be forgotten as soon as possible. So, good luck to you.
Comments (37)