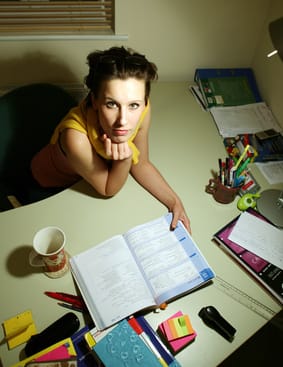 You are panicking because you've put off the completion of your essay till last minute. Perhaps you thought "Oh, common! Writing about myself will not be a problem. I know everything about myself!"
And what are you doing now? You have no idea how to start the essay about yourself, what to focus on, what specific info about yourself to include.
You have even consulted a couple of sample essays about yourself, but nothing works out. It is not surprising. All people are different, and people in the sample essays described themselves and their own character, which has nothing to do with yours.
In other words, you have nothing to do but concentrate as soon as possible, calm down, and get down to writing the essay about yourself. By the way, what is the purpose of your essay? Is it another task of your teacher or an application essay?

We ask, because in these two cases you will have to write different essays about yourself. Anyway, we are glad to explain how to write essays about yourself in both situations.
If a teacher asks to write a "Tell Me about Yourself" essay
Most likely, the teacher is waiting for your autobiography. Writing this kind of paper is not that easy as you might think, although you have to talk only about yourself.
Such essays about yourself should include three important points:
who you are;
how you feel about your life, what it means to you;
what are your plans for the future.
If you write essays about yourself for an admission committee
Sure, admission officers want to know more about you. Yet, they look at who you are through the prism of your future studies and chosen major. Do not forget about this when writing the essay about yourself, and get some tips for preparing admission essays.
Tips for writing a "who are you" essay might also be useful.
Essays are the most common academic paper that might seem easy to writer. Our free tips will help you to get through any kind of essay. Be sure to check out our blog for more writing tips!
Comments (5)