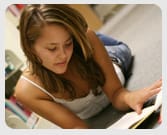 If you were lucky enough to get a task to write a personal experience essay make use of the hints suggested below and impress everyone with your creativity and writing skills.

The type of the essay stands for itself. Personal experience essays' aim is describing someone's experience with giving critical evaluation of it. Personal experience essays deal with some concrete writer's experience, its significance and impact on him/her.

Though the structure of personal opinion essays is the same as for any other essay type (the essay introduction, the main body and the closing paragraph), the writer is given a freedom of style in composing the essay. It is advisable that the author should describe the events in a chronological order – to tell the reader the way everything happened. Or, he/she may also describe the events in the order of their significance. Thus, the most important experience is outlined firstly, then come less important events, but those which contributed to the overall writer's knowledge.

Our advice is to choose a essay topic that really appeals to you. Do not try to persuade others that you do not have anything to talk about. Your life is composed of thousands of days which differ from one another. Pick up the one which impressed you most of all and share that day's experience with the reader.

Start with some striking idea or a fact, refer to something unusual – do this to attract your reader's attention at once. Make him/her prolong reading.

Then start describing your experience. Give as much details as possible, try to experience everything over. Use such words as hear, smell, feel, taste. Show your reader what has happened to you, not only tell about it.

Finish your personal experience essay by analyzing the impact the practice described made on you.

We are sure you are the man of the world, do your best to share your experience with others!

Let your personal experience essay be successful!

Custom essays are the most common academic paper that looks might seem easy to essay writer. Our free essay tips will help you to get through any kind of essays. Still, if you are stuck on writing, you can always ask us for help!

Our custom written essays are well-structured, professional, and cover the material in-depth. Simply place an order with our custom writing service, purchase the essay using any payment method from available ones (PayPal is available) and get your A+ papers.

Buying an essay is easy! Buy your paper now and secure yourself an excellent grade!
Comments (2)