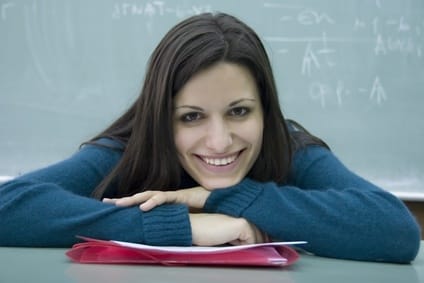 Some students, when assigned personal essays, might actually jump with joy! But that is unlikely to last for more than 10 minutes. Then they realize that this topic is familiar, but still unclear to them. The question of "what to write in an 'essay about me'" is one of the most disturbing questions ever.
"Essay about Myself": 5 Best and Worst Ideas

Surely, you have plenty of materials to include in your personal papers. There is nothing easier than recollecting certain moments of your life. However, there is nothing harder than choosing the best of them, which can be shared with teachers. These are the worst and best examples of personal essay topics for you:
| Bad | Good | Why? |
| --- | --- | --- |
| The death of my goldfish | We become responsible for what we have tamed | Be optimistic and show that you have learnt something |
| The worst teacher I ever had | The best lesson from my first teacher | Focus on positive aspects and see the glass half full |
| The apple doesn't fall far from the tree | My Mom is my best friend | Avoid too much criticism |
| My victory at the beauty contest | Preparation for the beauty contest as a memorable experience | Avoid self-promotion and show why the topic you choose is important to you |
| How I cheated at the exam | Overcoming my fear at the exam | Be sincere, but do not reveal any shameful secrets |
Essay about Myself: 10 Helpful Hints
Now, you have already received a couple of tips and know how to choose a good topic for your "About Me" essay. However, even your brilliant ideas require proper formulation and an appropriate tone. Here are 10 valuable suggestions for those who wonder "how to write 'an essay about myself'":
Know your goal. Personal papers can be written for different purposes. Focus on the purpose of your paper. For instance, if you write a personal statement as a part of your admission package, you should say at least a few words about your academic achievements and professional qualities. If you write a mere college essay, you can focus on your personal traits.
Strike the right balance between self-promotion and gentle self-irony. Avoid the extremes. Show that you are realistic and have neither star fever nor an inferiority complex.
Show that you learnt something from your experiences. Try to be optimistic and draw certain conclusions from what you are writing. It will make your essay look more academic.
Be sincere, but do not include too much personal detail. Respect your readers. For instance, you should not write about the lesson you learnt at the beer party last night.
Do not demand sympathy. Some students decide to tell a sad story, so that their teachers shed a couple of tears and give them an excellent mark. Avoid this strategy! In 9 out of 10 cases, it does not work and it even makes a negative impression.
Avoid clichés! Remember that you are unique. Make your essay about yourself personal and captivating.
Be creative. Feel free to use fresh similes and metaphors. You might want to experiment a bit with the form of your "essay about myself" (write a fairy tale or an advertisement about yourself, but do not forget about hints № 1 and 2 above).
Do not bore your readers. Do not hesitate to use rhetorical questions, jokes and striking facts to get your teachers interested. Feel free to use quotations of famous thinkers to support your claims. Do not forget to include properly formatted citations to avoid plagiarism concerns.
Improve the logical structure of your papers. Remember the golden rule of "introduction, main body and conclusion". Do not forget about your thesis statement. Avoid "stream of consciousness" writing in which an author writes everything coming into his/her head.
Watch your grammar. Sorry, can't skip this one. Carefully proofread your "essay about myself" several times.
Writing "essays about myself" can and should be easy. Use these exclusive tips and enjoy personal essay writing and your excellent grades.
Comments (3)