Posted by Julia R. to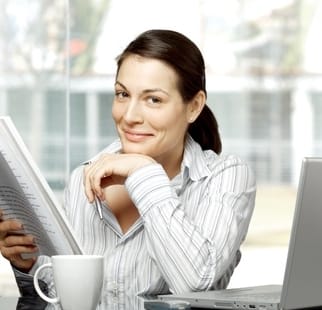 Narrative essays are on the list of basic essays that students have to be familiar with. For some these are the hardest to write, for they require fantasy and writing style.
We examined the tips available online and now offer you the basic rules that professionals use for writing a narrative essay.
To make these guidelines even more valuable, we also share some of our professional essay writing tips that come directly from our experience.
1. Writing a Narrative Essay. Getting Started.
Definition:
A narrative essay is a story about your experience, either imaginary, or real. It can also tell a story of somebody's life.
General guidelines:
- think of a story you want to write about;
- choose the most interesting fact/idea for the thesis;
- make notes of the parts that are to be the highlight of the essay;
- make an outline.
Our tips on writing narrative essays:
It is a great idea to talk to somebody about the story you are to describe. Your interlocutor can have an absolutely different point of view or memories about the fact. His/her perspective can add some interesting details to your essay.
2. Writing a Narrative Essay. Introduction
Definition:
Introduction is an important part of your essay paper as it grabs the reader's attention.
General guidelines:
- Start with an introductory phrase. It has to be short and catchy. An unexpected point of view is always interesting to get acquainted with.
- State the thesis.
- Write supporting sentences. Give reasons why the story you are sharing is significant.
Our tips on writing a narrative essay:
Professional writers love the saying: "Don't tell. Show." It's not interesting to read about the garage sale. But it is fascinating to see, feel and experience the one. Don't be greedy on details.
Remember that the reader was not there when the story happened. He is trying to catch up with it while reading. Be polite and thoughtful and don't get into useless details or get swept away by a story, leaving your reader wondering and wandering.
3. Writing a Narrative Essay. Check the Main Body Peculiarities!
Definition:
Your entire story is concentrated in these paragraphs, from three to as many as you wish.
General guidelines:
- A rule familiar to a lot of essay writers is to give one idea per paragraph.
- A story has to follow some logical pattern, and chronological is the easiest one.
- With every new paragraph emphasize the significance of experience and the universal truth the story brings to the audience.
Our tips on writing a narrative essay:
It's amazing how many people think about the idea, but prefer to avoid thinking about its shape. Your personal writing style is important. It can be philosophical (careful! That requires certain knowledge), ironical, critical, romantic. Whatever you choose, it has to be you from top to bottom. Writing style is like an autograph. Work on it.
4. Writing a Narrative Essay. Develop an Outstanding Conclusion.
Definition:
Conclusion is as important as introduction, for it leaves the aftertaste.
General guidelines:
- You can summarize.
- If you don't like summarizing, or it doesn't fit the style of the story, wrap it up with a rhetorical question or plans for future.
Our tips on writing a narrative essays:
Give your readers an idea. Think about the main message of the story and remind of it. One of the purposes of a narrative essay is developing analytical thinking. Leave your readers with a feeling that they need to sit back and think about the problems you brought up. Leave them experiencing a good aftertaste.
Thank you for reading! Whenever you feel that you could use some help in writing your paper, take a closer look at these tips – you'll definitly be able to develop your own signature style once you start following them. Keep up the good work!