Posted by Julia R. to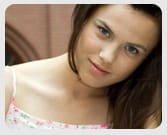 Book reports can be tricky. First of all because they are easily confused with book reviews, which are not the same. To give you a hand in a sea of available book report writing guidelines online, we weaved them together into a brief but capacious list of book report writing tips. We also added some of our professional advice to them.
1. How to Write a Book Report. Preparations
Definition:
Preparations are the important work done before writing: choosing a topic, reading, drafting, etc.
General guidelines:
- unless assigned one, choose a book that interests you;
- read the book carefully;
- take good notes when reading;
- prepare an outline by analyzing these elements: the setting, time period, main characters, and the plot;
- write down your impression of the book;
- find out what the author's main point was;
Our tips on book report writing:
Good preparations always save time when it comes to writing.
How many times should you read the book? It depends on your self-assurance. If you feel that one time is just enough for good writing, be my guest. Some people prefer reading twice, or even more.
There are three ways to construct your book report by focusing on specific points.
2. How to Write a Book Report. A Plot Summary
Definition:
A plot summary gives an overall impression on the book and its significance.
General guidelines:
- don't retell a plot, but share your feelings;
- explain your opinion and why you have a positive/negative impression;
- each thought has to be supported by the book text;
Our tips on book reports writing:
Avoid being too negative when sharing the impressions. Even if you are feeling skeptical, try to give reasons.
3. How to Write a Book Report. Character Analysis
Definition:
This kind of book report writing explores the physical and personality traits of different characters and the way their actions affect the plot of the book.
General guidelines:
- tell what impression a character leaves;
- talk about his gestures, manner of talking and dressing, and the way it describes him;
- say if there's a "fatal flaw" that gets a character into trouble frequently;
- always give facts from the book to support your ideas;
Our tips on book report writing:
Does the main character fit into a historical epoch that the book is describing? Is he typical for his times?
Beginning with the XIX century, a character can't be called strictly positive or negative. Keep it in mind when analyzing his qualities.
4. How to Write a Book Report. Themes
Definition:
A theme narrows your research down to one specific point in a book (and this is always good for big literary works) that you will explore.
General guidelines:
- tell the readers about your theme and how it appears in the story;
- use examples and quotations;
- these examples and quotations will need explanations; therefore, talk over every fact to avoid misunderstandings;
- after you have established the theme and thoroughly examined the way it affects the book, include a few sentences about the impact the theme had upon you and why it made the book more or less enjoyable to read.
Our tips on book report writing:
Girls usually choose the love theme, and get blown away by emotions. Romance is good as long as a reader gets a clear picture of what you want to say. In choosing proportions for facts and feelings, give more space to facts.
5. How to Write a Book Report. The Introduction
Definition:
The Introduction is the framework, the hook that a reader has to swallow.
General guidelines:
- it has to be strong and informative;
- it has to give the basic book information;
- it has to state a book's message;
- it has to say what is your opinion on it, and tell the readers what you are going to analyze.
Our tips on book report writing:
When giving information on the book and author, avoid spilling facts like his biography and previously written works, for it confuses the reader and distracts him from the main point.
6. How to Write a Book Report. Body Paragraphs
Definition:
Body paragraphs give an explanation of your thesis statement.
General guidelines:
- write an extended summary of the book;
- give one main idea per paragraph;
- write at least three paragraphs;
- include a topic sentence, proofs, and a concluding sentence into each paragraph;
- follow your outline as you write the report, making sure to balance the general and the specific;
- give transition sentences and words that move a reader smoothly from one paragraph to another.
Our tips on book report writing:
A reader has to have a feeling of reading a detective story when he never knows what the next turning point will be. In order to be catchy, write in an unusual style.
7. How to Write a Book Report. The Conclusion
Definition:
A conclusion is a logical ending of your book report writing.
General guidelines:
- conclude your report with a paragraph or two that covers additional points;
- offer a one-sentence summary with your overall opinion.
Our tips on book report writing:
Don't give new information.
Go over your book report and correct all possible logical and grammar mistakes.
8. How to Write a Book Report. Non-Fiction Books
Definition:
If given a choice, you can also write a report on a non-fiction biography, history, or a factual text on another subject of interest to you.
General guidelines:
Your writing has to include:
- subject—an initial statement on the general subject of the book;
- summary—your summary of what the author had to say about the subject;
- express some of your thoughts about what you've read;
- be sure to recognize the main idea or ideas in the book.
Our tips on book report writing:
Choose only important points.
Stuck on writing a report? Essay? Any other paper?

Take your time and look through our report writing tips if you wish to accomplish the paper on your own.

Custom-Writing.org is a custom writing service that provides writing help in any field of study. By purchasing a paper you can finally kick back and relax while we are doing all the work for you! Pay with PayPal or any other payment method available!

Buying papers is easy and efficient! Buy now and have your paper taken care of!