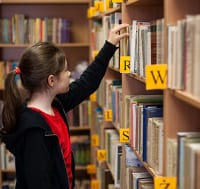 "How do I write a thesis statement?!" – does that question ring a bell for you? Indeed, thesis statement writing may be one of the most notoriously intimidating issues in the entire curriculum – at least, for students.

However, here is good news: the ordeal is now over!

With help from these writing guidelines, you will discover how to write a perfect thesis statement – and be forewarned of the pitfalls along your way.
How to Write a Thesis Statement: Considering Significant Issues.
Whenever you write a thesis statement, keep in mind that it must allow for the possibly of conflict.
When creating your thesis statement, make it sound solid.
Make sure that your thesis statement does not allow your reader to ask 'so what?'.
Check that your thesis statement not only states a certain idea, but also offers sufficient food for thoughts.
Finally, check that there are no grammatical or factual mistakes.

How to Write a Thesis Statement: Important Niceties to Remember.

Now, having mastered the essentials, there are a couple of trifles to add to your impeccable thesis statement.
To introduce the issue, you will need such words as because, that is why, hence, since, because of, although, though, however, nevertheless and in contrast to.
To learn how to write thesis statements well, remember that you will have to be concise and focus on the issue in question.
Avoid using "I" in your thesis statement unless it is demanded by the instructions.
How to Write a Thesis Statement: Walking on Eggshells.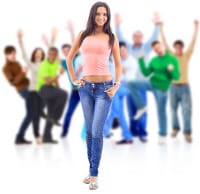 To understand how a good thesis statement works, it is necessary to consider why some theses are considered bad. Let's take a look at some important features of really bad thesis statements.
Bad thesis statements never answer the question of the research. Whenever you read them, you keep asking yourself, "So what?" – and you never learn the answer.
A really bad thesis statement never explains where the conflict is.
An incredibly bad thesis statement always contains unsupported ideas.

Here is an example of a terrible thesis:

Napoleon was a famous personality. I want to write about him.

As you can see, the given thesis statement neither answers the so-what question, nor specifies the conflict. In addition, the paper uses "I" and is not supported by any proof.

With that in mind, why don't you consider a perfect thesis statement example?

How to Write a Perfect Thesis Statement: Examples of Creativity.

Take a look at this example for thesis statement for Oscar Wilde's Dorian Gray:

While Oscar Wilde conveys his idea of beauty as a thing in itself designed rather to please people's eyes than to serve any purpose, the beauty of nature is also shown both as a source for creativity and destruction.

Highlighting the duality of beauty, this sample thesis statement foreshadows further development of your argument. Now, try to create your own. With these tips, how can you not succeed?
Comments (10)