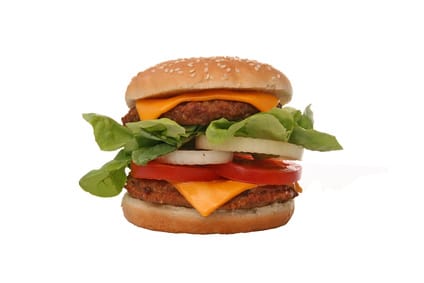 In a way, academic writing is very much like cooking. You take the best ingredients and combine them in a wonderful meal (academic paper). No matter whether you are a beginner or an expert, it's always better to follow a recipe so as not to spoil your wonderful piece of writing. And here goes one of the top writing secret recipes – a classic formula for a hamburger paragraph.
Hamburger Paragraph Amazing Formula

Whenever you write paragraphs, you should try to properly organize your brilliant ideas into well-structured building blocks for the college essay/ report/ research paper/ or anything else that your teachers assigned you. And here's how to do it, hamburger-style:
Top bun – Opening sentence. First, introduce your readers to the subject matter and give them clues as to what to expect from the paragraph that follows. Try to intrigue or even shock your readers so that they want to read the continuation.
Filling – Main arguments. The filling is the main reason why you eat a hamburger and why somebody reads your hamburger paragraph. Try not to betray your readers' expectations:

1st detail – like an appetizer, only starts convincing the audience.
2nd detail – adds value to the first detail.
3rd detail – the strongest one; does the main job of making readers say 'wow'.

Bottom bun – Concluding sentence. There's nothing special about this one – it doesn't add any new info, but it is absolutely necessary for completing a hamburger and making it whole.
Hamburger Paragraph Example
Here's how this type of paragraph should look like:
Celebration of their commitment is only one of the reasons why gay couples want to get married. Another strong reason is getting access to the legal benefits that come with marriage. The legal recognition of relationships gives couples a number of advantages, which civil unions are denied. For example, the right to hospital visits and access to family insurance policies are pleasant benefits that come with official marriage. At the same time, such marriage protections as child adoption, automatic inheritance and medical decision making power can be of vital importance in certain life situations. The marriage equality debate can't be limited to a social dimension only, because it involves many civil rights issues.
Hamburger Type Paragraph Template
Here's a simple pattern you may use for writing a hamburger paragraph:
TOP BUN: What are you going to speak about?
FILLING: What arguments can you give to support your main claim/ develop your initial point? (Arguments should be presented in order, from minor to major evidence)
BOTTOM BUN: What have you just told? What were you trying to show/prove with those details?
Sure, this classical recipe for writing paragraphs shouldn't limit your creativity. Adapt this formula to the needs of your particular essays whenever necessary.
Do you agree that the hamburger principle works best for paragraphs?
Comments (2)