Posted by Julia R. to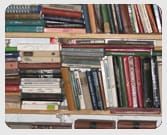 The Chicago Citation Style recommends documenting sources in footnotes or, preferably, endnotes. This system is used widely in the humanities, especially in history, art history, literature, and the arts. Sequential superscript numbers throughout the text refer readers to notes at either the bottom of the page or the end of the research paper. The correspondingly numbered notes provide the necessary bibliographical information. The information sometimes stands alone and sometimes is accompanied by a full listing of all the bibliographical sources at the end of the paper.

Two basic features of the Chicago Endnote Style are:
Placing a superscript numeral at the end of the quotation or the sentence in which you mention source material; placing of the number after all punctuation marks except a dash.
Listing of all endnotes, double-spacing, on a separate numbered page at the end of the paper, and numbering the notes sequentially, as they appear in your research paper.
Basic Do's and Don'ts for Chicago Endnotes:
In the list of endnotes, give each number on the line (not as a superscript), followed by a period and one space.
Indent the first line of each entry three spaces.
Use the author's full name, not inverted followed by a comma and the title of the work. Underline book titles (or use an italic font) and use quotation marks around article titles.
Capitalize all words in the titles of books and articles except a, an, the, coordinating conjunctions, to in an infinitive, and prepositions unless they begin or end the title or subtitle.
Follow a book title with publishing information in parentheses followed by a comma and the page number(s), with no "p." Or "pp." Follow an article title with the journal or newspaper name and pertinent publication information (volume, issue, date, page numbers). Do not abbreviate months.
Separate major parts of the citation with commas, not periods.
At Custom-Writing.org, a properly formatted custom paper is but a few clicks away! Need APA, MLA, Harvard, Turabian papers? Place your order, submit payment (the buying process is easy – multiple payment options are available including PayPal and E-Gold) and receive your custom essay papers just in a few hours – 24/7 HELP!

Buy an essay now and have 250+ essay writers work for you!