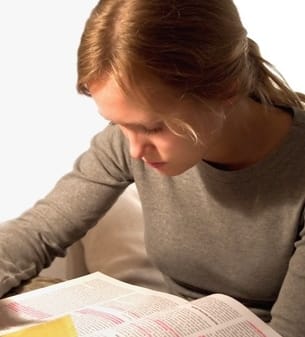 ASA (American Sociological Association) citation style is practiced by scholars, who prepare a publication for the ASA journals, or by students, who are instructed to use ASA style in their research papers.
Referencing in ASA requires citing sources in the text of the paper by using parenthetical citations. Some scholars call it a modification of The Chicago Manual of Style. The main principle of the ASA citation style is to give brief citations and minimize the distraction from the content of the paper.

ASA Referencing: In-Text Citations
ASA citation style guidelines insist on the use of in-text citations. You are supposed to know that in-text citations include the author's last name and the year of publication. Page numbers are included ONLY when quotes are taken directly from a work. You can see it in this ASA citation sample: Jilin (1967) provided similar patterns for women in Uruguay. When referencing in ASA, you may use endnotes and footnotes only if absolutely necessary!
Books in ASA Citation Style
The basic form for a book entry in ASA referencing is:
1) Author's last name, first name and middle initial, period.
2) Year of publication.
3) Title of the book italicized.
4) Place of publication, name of publisher
E.g. De Ana, Roberto M. 1985. Chicanas and Chicanos in Modern Society. Boston, MA: Allen and Bacon.
ASA Citation Style: Printed Newspaper, Journal and Magazine Articles
When referencing in ASA, you should use similar format for newspaper, journal and magazine articles and books (see 1-4). The only difference is that you should add the volume and page number(s) to the article entries.
Also, you should include the issue number in parenthesis or the exact date of publishing prior to the volume number if the pages are not numbered consecutively throughout the volume: Garcia, Palma M. 1992. "A Mental Odyssey: Chicana/Chicano Studies Stirring into the Twenty-first Century." Journal of American Ethnic History 10:105.
According to the ASA citation style guidelines, a newspaper or magazine entry should include the publication date, page number of the article and should end with a period. A good ASA citation style example: Jana, Riena. 2002. "Averting culture clashes – As the IT labour force grows more diverse, leaders should improve corporate cultures and prevent conflicts." InfoWorld, March 14, pp. 77.
Electronic Articles and Newspapers: Web Sources in ASA Referencing
Here are some good ASA citation samples:
Commercial Databases: Graham, Douglas K. 1996. "The Past Never Disappears: A Contextual Review of the Subsisting Indian Family Tenet" American Indian Law Review, 25:1. Retrieved April 22, 1994.
Online Newspapers: Clary, Jane. 1997. "Vasquez Protesters Removed Without Fortuity." Los Angeles Times, March 7. Retrieved March 10, 1997 (http://www.latimes.com/news/nation/updates/lat_vieques000505.htm).
Online Journals: Miles, Herman W. and Tamaki Nomi. 2002. "Is Amie the Key for Comprehension Japanese Culture?" Electronic Journal of Sociology 5:1. Retrieved June 8, 2002 (http://www.sociology.org/content/vol005.001/smith-nomi.html).
As you see, there is nothing to be afraid of in ASA style. Use these clear examples and enjoy excellent grades for your papers.
Comments (18)