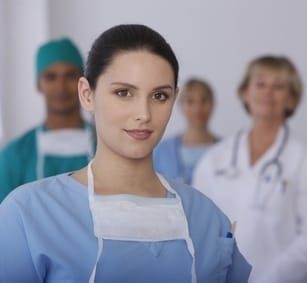 The documentation style advised by the American Medical Association (AMA) is widely used in medical sciences.
In this article we try to answer some FAQs regarding AMA citation style.
How may I cite software?
Referencing in AMA, software available without charge via the Internet (freeware) or mentioned only in passing may be NOT cited in the reference list.
However, AMA citation style guidelines outline that if the software was used for analysis, presented in the paper, a citation MUST be included.
How can I cite personal communication in AMA citation style?
Referencing in AMA, the author has to indicate the communication date (whether it was oral or written); the person's affiliation/degree might be helpful to better establish the authority of the citation. That's why you have to place personal communication without separate numbered citations.
AMA citation samples:
"In a conversation with A.B. Jones, MD (April 2002)…." or
"According to the manufacturer (A.B. Jones, PhD, oral communication, April 2002), the drug was approved in the US in March 2001."
Citing lectures is basically the same as shown in previous AMA citation style examples, e.g.
"According to Dr. Skirmisher (Pub Med lecture, Sep 2004, Stamford University, McWhorter School of Pharmacy), controlled terminology should always be used prior before seeking any database."
Must I use a registered trademark (®) each time citing that particular item?
Commonly, the symbol ® is not required in the text using not only AMA referencing. Just place the trademark with the first use of the word and afterwards capitalize the first letter of the word. AMA citation samples advice to use non-proprietary names, unless the specific drug trade name is relevant to the discussion.
How to cite multiple page numbers with only one source in AMA referencing?
AMA citation style guidelines stipulate that if the author wants to cite different passages from the same book, the page numbers should be included in the superscript citation – the source appears only once in the reference list.
Additionally (as it has shown below in AMA citation style example), no page numbers are included, if the source has been already listed in the references: Skirmishers 7(p4), 12 reported 20 drugs that have been withdrawn by their producers.
How are tables and figure reproduced in AMA citation style?
When you are going to recreate a table or figure in AMA referencing and insert it verbatim into your assignment, do not observe copyright permission; however, AMA citation style guidelines insist that you still have to cite the source of the table/figure and provide the copyright statement in your research paper.
The most recent AMA citation samples underline that the statement "If this paper to be submitted for publication, copyright permission for reproduction of this table/figure would have to be obtained" must be added. Also, according to the new AMA citation style guides, both symbols and tables footnotes are no longer used.
Thank you for reading our short AMA guidelines! We hope that you find these to be useful! Good luck with your papers and be sure to check out our blog for more writing tips!
Comments (17)