Posted by Julia R. to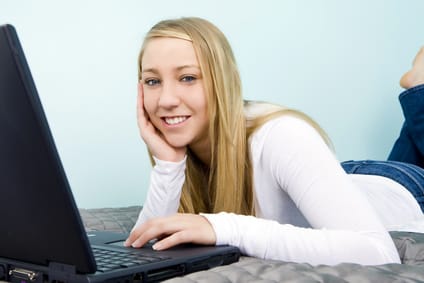 Much to students' surprise, the research paper format they use is almost as important as the content they provide. The quality of formatting clearly shows if you have put your heart and soul into your report or not. To avoid unnecessary confusion and anxiety over this issue, let's discuss the main format requirements of MLA and APA scientific reports.
Term paper format: main parts

MLA and APA term papers have a lot of differences and similarities. One of the main things that these papers have in common is their logical organization. Both of these term paper formats require the following parts:
title page;
abstract;
outline;
main body, containing:

introduction;
literature review;
methodology;
research findings;
discussion of findings;
conclusion and recommendations.

reference list;
appendices.
Term paper format: main peculiarities
To understand the main differences between MLA and APA term paper styles, you should pay attention to the layout of pages (especially to headers and page numbers), parenthetical (in-text) citations and works cited pages.
Layout of pages:
MLA: Write your surname and page number in the upper right corner of every page (for example: Brown 3). No other headers are needed.
APA: Use left alignment for a short title of your paper in the header. Use the words "Running head" before this short title on the title page (for example: Running head: OPTIMISM IN OUR LIFE). Write only this short title in the headers of the following pages (OPTIMISM IN OUR LIFE). Use Arabic figures for page numbers in the upper right corners. Use the option of special format for your title page (choose this option in the settings of your text editor).
Parenthetical citations:
MLA: Except for documents with no page numbers, you will need to include a page number for each and every citation you use in your MLA papers: (Smith 325).
APA: You should always write the year of publication. Indicate page numbers if you cite specific ideas from specific pages (Smith, 2009, p. 325). If you want to cite the whole book, you do not need to include a page number: (Smith, 2009).
Works cited pages:
MLA: Name it Works Cited or Bibliography
APA: Name it Reference List
Start your works cited list on a new page, order alphabetically all the entries and check out the following examples of bibliography entries:
| Type of source | MLA | APA |
| --- | --- | --- |
| Book | Mills, Charles Wright. The Sociological Imagination. New York: Oxford University Press, 2000. Print. | Mills, C.W. (2000). The sociological imagination. New York, NY: Oxford University Press. |
| Article in a periodical | Alderson, Arthur. "Armageddon or Evolution?: The Scientific Method and Escalating World Problems." Contemporary Sociology, 41.2 (2009): 229 – 230. Print. | Alderson, A. (2009). Armageddon or evolution?: The scientific method and escalating world problems. Contemporary Sociology, 41(2), pp. 229 – 230. |
Term paper format: some more niceties
Now you know a lot about MLA and APA layouts. Still, there are some more format issues that are common to both citation styles and deserve your careful attention. Both styles require you to use:
font 12 Times New Roman or Arial;
1 inch margins (2.54 cm) on all sides;
double spacing;
no extra lines before and after paragraphs;
no headings with less than 3 lines of text below them on the page.
Now that you arrived this far, you clearly see the differences and similarities between MLA and APA papers. No more confusion! Feel free to visit this page whenever you need to format your term papers.