Posted by Julia R. to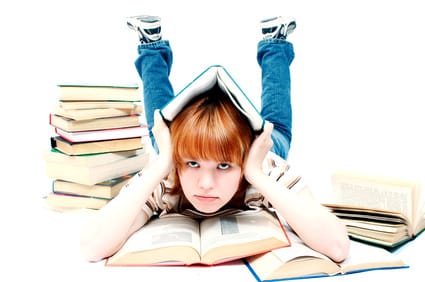 "No, thanks. I must work on my literature review." Does this sound familiar to you? If your literature reviews have become your excuse for not going to parties, you definitely need help. Sample literature reviews can save you! Check this amazing example of a literature review and some wonderful tips for writing it rather quickly and with ease.
Sample literature review

Let's stop wasting time and dive right into this sample literature review, so that you can clearly see your goal. By the way, let's try to make it exciting and choose an interesting topic. What about chocolate?
Chocolate is a product that is popular among both children and adults. It is a significant source of flavonoid antioxidants, which reduce the risks of cardiovascular diseases. Recent studies show proofs of various positive effects of chocolate on people's cardiovascular health. The following six articles address this issue and conclude that chocolate is good for your health. The only difference between different researchers' approaches is that some of them emphasize the importance of controlling the amount of chocolate consumption.
The results of recent studies show that chocolate can contribute to the reduction of the risk of cardiovascular diseases (Buijsee et al., 2010; Desch et al., 2010; Janszky et al., 2009). Hooper et al. (2012) found that chocolate and cocoa can have acute and chronic beneficial effects on health. Renzo et al. (2012) investigated the impact of chocolate on pregnancy and concluded that a modest daily intake can help reduce blood pressure in pregnant women, without significant changes in their weight gain. Fernandez-Murga, Tarin and Garcia-Perez (2011) stated that chocolate can be good, but uncontrolled chocolate consumption can be dangerous, mainly because of its high caloric content. Notably, the appropriate amount of daily intake of chocolate was not defined in any of these studies.
Recent studies such as those discussed above have revealed the positive effects of chocolate and cocoa consumption on human cardiovascular health, but further research is needed to define the adequate amount of daily chocolate intake.
Reference List
Buijsee, B., Wikert, C., Drogan, D., Bergmann, M., & Boeing, H. (2010). Chocolate consumption in relation to blood pressure and risk of cardiovascular disease in German adults. European Heart Journal, 31(13), 1616 – 1623.
Desch, S., Kobler, D., Schmidt, J., Sonnabend, M., Adams, V., & Sareban, M. (2010). Low vs. higher-dose dark chocolate and blood pressure in cardiovascular high-risk patients. American Journal of Hypertension, 23(6), 694 – 700.
Fernandez-Murga, L., Tarin, J., & Garcia-Perez, M. (2011). The impact of chocolate on cardiovascular health. Maturitas, 69(4), 312 – 321.
Hooper, L., Kay, C., Abdelhamid, A., Kroon, P., Cohn, J., Rimm, E., & Cassidy, A. (2012). Effects of chocolate, cocoa, and flavan-3-ols on cardiovascular health: a systematic review and meta-analysis of randomized trials. The American Journal of Clinical Nutrition, 95(3), 740 – 751.
Janszky, I., Mukamal, K., Ljung, R., & Ahnve, S. (2009). Chocolate consumption and mortality following a first myocardial infarction: The Stockholm Heart Epidemiology Program. Journal of Internal Medicine, 266(3), 248 – 257. .
Renzo, G., Brillo, E., Romanelli, M., Porcaro, G., Cappana, F., Kanninen, T., Clerici, G. (2012). Potential effects of chocolate on human pregnancy: a randomized controlled trial. Journal of Maternal-Fetal and Neonatal Medicine. n.p. Retrieved from http://www.ncbi.nlm.nih.gov/pubmed/22537244
Note: This sample literature survey is an excerpt from an APA literature review.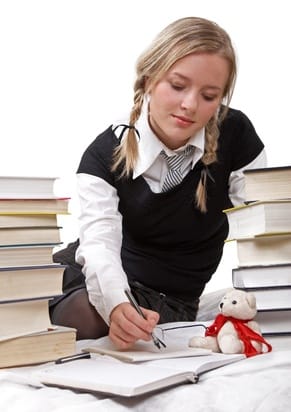 Comments on the sample literature review
Now, let's discuss this literature review example in more detail. These are the main principles used:
The literature review is written in essay format. It discusses ideas of different authors (by contrast to an annotated bibliography, which gives a citation for each source and discusses every single source in-depth.)
The sources are grouped according to the authors' positions. (It was a comparative literature review, but you might also write a chronological review, which places the sources according to their publication date, or a review for the reader, which evaluates the usefulness of each source.)
The literature review has an introduction and a conclusion.
The introduction shows the importance of the research problem.
The conclusion combines the different positions.
The words "et al" are used when an article has more than three authors. (Hooper et al. means that this article was written by Hooper and more than 2 of his colleagues.)
The alphabetical order is used for citing sources that support the same idea (Buijsee et al., 2010; Desch et al., 2010; Janszky et al., 2009.)
Every source from the reference list is mentioned at least once in the text.
As you see, there is nothing difficult in writing literature reviews. Use this example and these simple tips to write winning literature reviews and have enough time for your personal life as well. Good luck with your reviews!