Posted by Jack Milgram to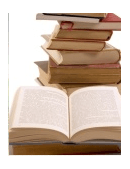 Books are the quietest and most constant of friends; they are the most accessible and wisest of counsellors, and the most patient of teachers.

Charles W. Eliot, The Happy Life, 1896
TRADITIONAL BOOK REPORTS VS. CREATIVE BOOK REPORTS

Writing a book report is one of the most frequent academic assignments at schools and colleges. It is not difficult to present a traditional book report:
Give general information about an author;
Tell what a story is about;
Introduce the main characters, plot, and idea.
However, in this article, we want to suggest you several creative book report ideas.

Do you want to prepare a creative book report and show your abilities to turn an ordinary assignment into something special? Well, this article is just what you need then.

Creative book reports allow students to expand horizons and be really involved into this work! This article can serve you as a good guide into the world of creative book report writing.

WHAT DO YOU NEED TO PREPARE A CREATIVE BOOK REPORT?

Creative book reports… Is it possible to make a book report creative? Surely, it is! In order to write creative book reports, you need:
Your ideas;
Your creativity;
Examples of traditional book reports;
A book by Jane Feber "Creative Book Reports: Fun Projects with Rubrics for Fiction and Nonfiction".
CREATIVE BOOK REPORT IDEAS

Now, let us present you several interesting and creative book report ideas to prove that such kind of work is worth your attention.

First creative book report idea

You need to prove your awareness of the plot and main idea. Well, pick out some spicy details about the chosen book. Present it in the form of a letter to your friend/parents. Imagine that you are sharing one more rumor you have recently heard.

Second creative book report idea

You should introduce the characters of the book. Make it as a list of guests you are going to invite to your birthday party. Even more, you can underline their qualities to explain why this person is worth being your guest.

Third creative book report idea

Imagine that you are a journalist and interview the author of the book. He/she introduced the history of book's creation. So, it is time to present the results of your interview to your readers in the form of a creative book report.

Fourth creative book report idea

You may present your creative book report in the form of an awarding ceremony. The winner can be the book in general, its author, or particular characters. Here you can use your imagination. Come up with some interesting nominations!

ONE MORE SECRET OF WRITING GOOD CREATIVE BOOK REPORTS

You know, there is one little thing about creative book report writing you need to consider. Do not forget to involve your reader into the events, details described in the creative book report. Keep in mind the target audience while writing your creative book report and try to amaze them.

Hope this information will help you prepare A+ creative book reports. If you need more catchy ideas, pay attention to the book by Jane Feber mentioned above. Believe it is worth being read! You can find this book online.

Do you want to read how to prepare an oral book report? Do you need to find book reports samples? Well, our site is a good choice! Here, you can find help any time you need!

Stuck on writing a report? Essay? Any other paper?

Take your time and look through our report writing tips if you wish to accomplish the paper on your own.

Custom-Writing.org is a custom writing service that provides writing help in any field of study. By purchasing a paper you can finally kick back and relax while we are doing all the work for you! Pay with PayPal or any other payment method available!

Buying papers is easy and efficient! Buy now and have your paper taken care of!