Posted by Julia R. to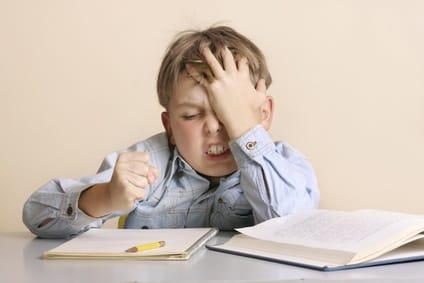 If you are nearly bursting into tears because of those pesky academic papers, this quick guide is here to save you. Having some help with essay writing is one of the top wishes that students would ask a jinn to make true. However, this time you do not need any magic solutions, because this effective emergency kit is real and only a few clicks away from you.
Do You Want Help with Essay Writing? 5 Simple Steps

These are 5 effective steps that will help in writing your essays and making them flawless:
Do not be afraid of any topic. Be sure that you can cover nearly any question. It is pretty easy to choose a fresh and interesting perspective to boring themes, or collect the materials for topics that are initially unclear to you. Anyway, making essay writing effective and exciting is possible and within your means.
Concentrate on the subject matter and collect your thoughts. Try to get rid of thoughts about the weekend or Facebook. Imagine that you "switch off" all irrelevant thoughts in your head by using only one button.
Make a plan and create an outline. In essay writing, just like in war, you need a good strategy for conquering your enemies (counterarguments and logic flaws.)
Breathe life into your paper. Use vivid examples, interesting similes and simple, but strong language. Do not hesitate to clearly express your opinion, but support it with weighty arguments.
Visualize your success. Imagine your perfectly polished essay and a perfect grade for it even before you complete it.
Help with Essays Writing: Effective Algorithm
To choose the right action plan and receive help with papers at its best, answer first this question about the topic of your paper and follow the actions shown below: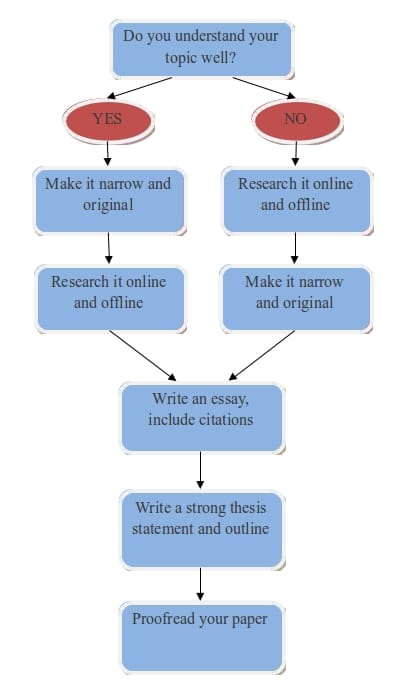 As you can see, there is nothing difficult in writing stellar academic papers. Simply take these simple steps, use the algorithm and enjoy the brilliant results of your work. Good luck with your essays!