Posted by Julia R. to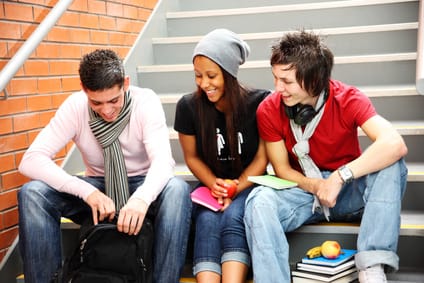 If you are looking for interesting college essay questions, you are on the right track. 30 intriguing and provocative starters for your papers are waiting for you, only a few lines below.
College Essay Prompts: Personal Experiences
To warm up your imagination, let's start with the easiest college essay topics possible. Discover original essay prompts on your personal experiences in the section below:

An accidentally overheard conversation that you'd prefer not to have heard.
Your personal recipe for changing a bad habit.
Every cloud has a silver lining (try to find some positive aspects in an obviously negative situation, such as receiving a bad mark, for example).
A mistake you would like to commit again.
A phrase that you recollect whenever you need to make an important decision.
Something special that you noticed about a person when you saw him/her for the first time.
"Be careful what you wish for, you might just get it." Your dream comes true, but you are disillusioned, because…
If you could write a book about your life, what genre would you choose?
Superstitious rituals you had during your college life.
A profession that obviously doesn't fit your individual skills.
College Essay Prompts: Global Issues
Now you are prepared to discuss more complex issues, such as the environment and saving the planet.
Even if you are already tired of discussing global problems such as pollution and global warming, you can still find a fresh college essay prompt to sink your teeth into, among the topic suggestions below:
Global warming. Should people make such fuss about a couple of degrees change in Earth's average temperature?
Global dimming masks the effects of global warming. Do people know the exact change in Earth's average temperature?
Should people go paperless to stop deforestation?
About 80% of the world's population lives in regions with threats to water supply. Do you still keep the water running while brushing your teeth?
Can vegetarians save the planet?
The short way from nanotechnology to nanotoxicity.
Browsing the Red List of Threatened Species to understand that you do not actually need leather shoes.
Should shark finning (the removal of the shark fins and release of the rest of the shark body back in the ocean) be outlawed?
The problem of overfishing. Why should everyone care?
The population explosion – about 74 million new people increase the planet's population annually. Is people's rapidly multiplying presence on Earth the greatest environmental problem?
College Essay Ideas: Imagination
Are you still undecided about which topic to choose? Or do you want to read the full list? OK, here are 10 more amazing topics for college essays for you:
If you had a memory erasing device (like in the movie Men in black), when would you use it and why (not)?
If you could become a new character of a famous movie and change its plot, what character and movie would you choose and why?
If you could give only one advice to people living in the early twentieth century, what would you tell them?
If you did not have to earn your living, what occupation would you choose?
If you could get to know your future destiny, would you do it and why (not)?
What if your entire life was only an episode from a reality show (like the life of the main character in the movie The Truman Show)?
What if all the wishes you made when stars were falling came true?
What if people could not speak and had to use other means of communication?
What if Christopher Columbus had not discovered the Americas?
What if you literally could make money from the air, would it change you as a person?
By the way, you may visit this page again and again whenever you need to come up with a good idea for your college essay. Make it an inexhaustible source of inspiration for you and the little secret of your academic success!