Posted by Jack Milgram to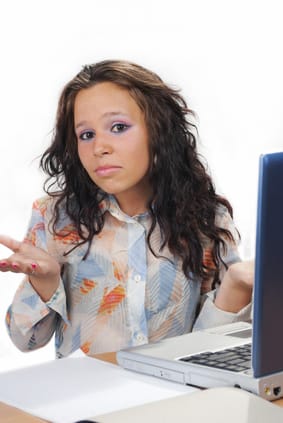 The conclusion of a paper is its last paragraph that neatly sums up the main points and truly finishes your project. It is like a curtain lowered at the end of a show, so that the audience can be certain that no continuation will follow. Let's discuss how to draw a conclusion and perfectly finish your project.
How to Write a Conclusion: Effective Tips
Writing a conclusion can be one of the most difficult stages in academic writing. It seems that you have already written everything you wanted to say to your readers. Still, without a concluding paragraph, your paper sounds incomplete. Do you remember how annoying it is to listen to somebody who starts a sentence, but does not finish it? Do not make this same mistake when writing your academic papers: finish them with a good conclusion and your readers will appreciate your effort.

Check these effective tips to learn how to make a conclusion that perfectly finishes your paper:
Briefly summarize the main points of your paper. Do not explain them again, but simply summarize them. Do not include any new information in this part. Do not go too far in discussing insignificant details, but mention only what is truly important.
Echo your thesis statement. The introduction and conclusion are the framing elements of your paper and so they should look similar, as if they were brothers. At the same time, make certain you do not just copy other parts of your paper and paste them in the conclusion – use instead slightly different wording in the conclusion for reiterating your thesis statement.
Offer recommendations for further research or practical use of your main findings. Most people like something they can use in practice.
Create the impression of completeness. Show that you have carefully thought the topic over and fully understand it. If you have discussed two different standpoints, clearly state which one you recommend and why – or give the concrete arguments why both of them are equally viable.
Briefly mention the counterarguments you have discussed in your paper, but show that your main arguments are still stronger.
You can use the following constructions to introduce counterarguments in your conclusion: although, in spite of, despite…
Try to make your conclusion no longer than 10% of your entire paper.
How to Write a Conclusion: Good Examples
Now you probably already understand how to write a conclusion, but you might still want to see a good example of conclusion to improve the ending of your own paper:
Conflict management strategies play an important role, not only in settling particular conflicts within organizations, but also in supporting a company's progress. (Summary of the main points.) Managers should use modern conflict management techniques in their daily practices. (The practical value of findings.) Although some conflicts can have negative consequences for companies, business leaders should view conflicts in general as opportunities for future growth. (Consideration of the counterargument)
Now you clearly understand how important a concluding paragraph is and what steps will help you write an effective conclusion and perfectly finish your paper.