Posted by Jack Milgram to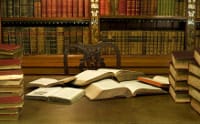 For some students, writing a response paper can be a very difficult task. In many cases, they don't know what professors expect from such essays.

This article is intended for people who want to know how to write a response paper. Here, you'll find plenty of handy tips that will be of great use to you.
How to Write a Response Paper: What You Should Focus On

First, students ought to remember that a response paper has to be about a person's reaction to a book, essay, short story, newspaper article, or even movie. The writer has to explain why he or she feels in a certain way about the text. If you don't know how to write a good response paper, please consider the following tips. They explain how students need to approach the text:
When reading a text, students should think whether the author's ideas are consistent with their worldview and values.
Secondly, readers need to write down the major arguments advanced by the writer.
Students should also focus on the thoughts and feelings that the text provokes. Moreover, it is important to understand why the text produces such an impression.
A good reader should identify the strengths and weaknesses of a text.
Finally, you need to list the major arguments that you would like to make about the author's work. You can do it in bullet point format.
How to Write a Response Paper: The Starting Point
So, now you have to start writing the draft of your paper. If you take the following steps, you'll see that this task is not as challenging as it seems:
In the opening paragraph, you should name the author and his or her work. Apart from that, you should write about the key ideas put forward by the writer. Finally, at the end of the introduction, you need to state your thesis related to this text.
In the main body, you should discuss the main examples that the author gives to substantiate his or her viewpoint. Your task is to explain why these examples are included and what kind of response they are supposed to evoke. This section has to be the bulk of your paper.
Thirdly, a good response paper has to draw parallels between the ideas advanced by the author and personal experiences of the student.
Finally, your conclusion should give an overall assessment of the book or article discussed. In this part of the essay, you may also say whether you would or wouldn't read other books or articles written by the same author.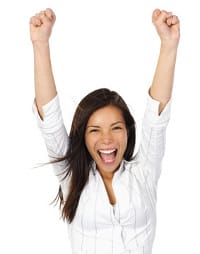 This is how to write a response paper. If you approach this essay in the way described above, you'll find this task much easier.
How to Write a Response Paper: Taking Precautions Against Pitfalls
Sometimes, students don't receive high grades for their papers because they don't know much about academic writing standards. There are several things that you need to avoid:
Excessive use of direct quotes. Remember that you professor wants you to express ideas in your own words, rather than someone else's.
Emphasis on summarization. Certainly, you should give a gist of the text, but you should focus on the text's evaluation, rather than its summary.
Unsubstantiated claims or ideas. For example, if you liked or disliked a book or an article, try to explain why you did so.
Inaccurate references or in-text citations.

By avoiding these pitfalls, you will make sure that a professor or a TA doesn't deduct points from your grade. By now, you have a good idea of how to write a response paper; however, you should also take a look at examples of such papers. They can also be quite useful.