Posted by Daisy to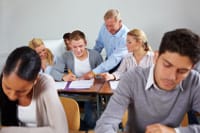 Let's play a guessing game! In just a couple of moments, the mind-reading machine will tell you what you are thinking of. It seems that you are asking yourself now,

"How do I check for plagiarism?"

Well, here is an answer to your question – with the help of real professionals, you'll learn to check your papers for plagiarism in a couple of moments! Shall we start?

How to Check Plagiarism Most Efficiently: Learn about the Allies
First of all, let's know the enemy and find out the answer to most students' question, "What is plagiarism?"

Plagiarism is the unauthorized use of someone's ideas and language, as well as the imitation of the latter.

With that in mind, it's way easier to check your paper for instances of plagiarism. However, to find out how to check paper plagiarism, you'll need to know what tools to use first. And here they come, in such a large variety that you could only dream about!

| Type | Properties | Examples |
| --- | --- | --- |
| Preventive | Help to avoid plagiarism | Bad Behavior |
| Detecting plagiarism | Help to detect plagiarism and get rid of it | Google Alert |
| Stopping plagiarism | Help to detect plagiarism, get rid of it and prevent further instances | Copyfeed |
| Reporting | Help to detect plagiarism and report it to the author | Signature Extension |
| Non-repudiation tools | Help you protect your works from unauthorized use. | Numly |

There are plenty of means to make sure that you don't infringe anyone's rights! So, next time you have a question like "How do you check for plagiarism?", try some of these tips.
How to Check Plagiarism: Be Careful How You're Quoting. Citation
To understand how to check for the plagiarism that might be present in your writing, you'll also need to know something about correct citation of sources. Follow these tips: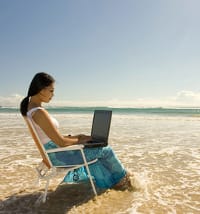 Always mention the author's name when referring to him/her;
Offer the page number and the passage number if there is any;
When quoting a passage from Bible, you don't need a reference list entry for it.
That's how to check for plagiarism for free! And, what's more, you can be 100% sure that you'll get a truly original paper.
How to Check Plagiarism: Follow Citation Style Requirements.
Oops… it seems that there are a lot of citation styles. Well, let's learn how to check the plagiarism when using any of them! Make sure that you have…
MLA: Put the author's name and the page number next to the citation.
APA: Mentioned the author, year of publishing and page number in your reference.
Chicago: Used footnotes and add the corresponding entries in the reference list.
That's what people call the right way to check for plagiarism! With this sort of plagiarism check help, you won't have to worry about your paper's originality.
How to Check Plagiarism: Remember Paraphrased Pieces.
There are many ways to avoid plagiarism. And here is a good plagiarism check for a paper where paraphrasing is used: make sure that…
All the citations in the text as well as the entries in the reference list or bibliography strictly adhere to the rules of the citation style used
You've mentioned the author's name, using such phrases as "according to Johnson…," "as Johnson says,…," "to paraphrase Johnson, …," etc.;
You've learned to further develop the original author's idea and draw conclusions of your own.
How to Check Plagiarism: the Most Important Recommendation Ever.
And, finally, to make your plagiarism check for the assignment complete, listen to the most important piece of advice:

Try to understand the essence of the author's idea not to paraphrase it, but to expand it!

Congratulations – now you know everything about how to check for plagiarism. So start writing the most original paper ever – you'll surely succeed!